2T
Summer 2:
5.7.18
Wow! What a scorching week we have had! I know it doesn't usually last long so suppose we should make the most of it.
That is certainly what the children in 2T have been doing, a very big well done to all for coping so well and still having fantastic bouts of energy! I'd also like to say a massive thank you to all the family members who attended our forest school family learning event on Monday - it was a huge success and your feedback was greatly appreciated. The children seemed to love explaining all about forest schools and experiencing it with their adults.
In English this week children have been showing off their fantastic writing skills by writing a recount of our family learning session. It is so wonderful to see all those skills that have been taught throughout the year being applied independently or with little support and for the children to be so enthusiastic.
In Maths this week children have focussed on problem solving and using skills taught so far to solve a mystery! Children have recapped areas such as; time, money, capacity and also the four calculations.
This week in 2T children have really excelled themselves especially when focussing on their artistic skills. They have created a clay mini beast which will be painted later on next week and decorated ready to take home. We have also been focussing on the continent "Africa" during our "Around the world in two terms!" topic so have been creating African sunset pictures. We have linked music and language as we have also learnt a Swahili greeting song.
Please can we remind all children to continue bringing water bottles into school. We do have clean cups but obviously makes it more difficult when we are trying to keep the children hydrated during break time and lunch time.
Thank you again for you continued support! Two busy weeks left for more fabulous learning opportunities :)
Miss Thelwell :)
21.6.18
Another busy fortnight in 2T with lots of exciting learning continuing to take place! First of all I'd just like to say thank you to everybody for supporting sports day, it really wouldn't of been possible without parents and guardians attending and the children seemed to love it.
On Monday this week we visited the Botanical Gardens - what an amazing day! We would of loved more time to explore the gardens further but still managed to squeeze in as many activities as possible. The children took part in a senses activity; touching plants, a guided mirror tree top walk and also a creative cocktail party! Strictly only leaves and flowers were used :) We then had some free time in the afternoon to explore the butterfly house and visit the different variety of animals kept at the garden.
This week in English children have been writing a recount about their educational visit, they have produced some fabulous detailed accounts. In Maths this week children have been applying their maths skills to problems in a variety of contexts. Children are still developing their understanding of the continents of the world. This week we are focussing on China. Challenge: What year was the Great Wall of China built? Why was it built? (What was it's purpose?)
Reminder: Even though the weather is warm, it is still unpredictable please can children be provided with water bottles and an appropriate jumper/jacket.
PSHE - FINAL BABY PHOTOS IN BY MONDAY 25TH JUNE PLEASE TO BE ABLE TO COMPLETE THE TIMELINE LESSON NEXT WEEK :)
Miss Thelwell :)
11.6.18
Year two have had a fabulous first week back! How is there only 6 weeks left? This week 2T have been focussing on instruction writing and persuasive language in English. They have written a set of instructions to explain how to prepare a fruit salad. Children then focussed on creating a leaflet to persuade others to buy their fruit salad.
In Maths children have developed an understanding of roman numerals. Children then applied their skills to problems and quizzes on the Ipads. Children can access the website at home: http://www.roman-numerals.org/.
Important information:
KS1 Sports Day is on Thursday 14th June at 1:45pm. Please enter the school grounds via the KS1 gate.
As part of our Design topic children will be creating and evaluating a design for a mini-beast made from recyclable materials. If you have any recycling pieces at home, please feel free to donate them.
During PSHE this half term children will be focussing on life cycles and human change. One of our lessons focusses on children as babies, if each child could please bring in a baby photo that would be brilliant and would support the lesson greatly.
Lastly Monday 18th June is our trip to Birmingham Botanical Gardens. If children could please come prepared with water bottles, clothing suitable to the weather (sun hats/rain macs) and sun cream (applied before school) if needed.
Thank you for your support :)
Miss Thelwell
​​​​​​​
Summer 1:
16.5.18
Children have been developing their knowledge and skills even further this week by completing revision style activities. In Maths we have been completing "Maths Mystery Problems" children have revisited areas such as: measures (time, money, length and height), the four calculations (addition, subtraction, multiplication and division) and also shape (2d, 3d names, properties of shapes and symmetry). Majority of the mystery problems have involved the children retrieving the information from the worded style problem. Children have also persevered at some two step problems involving money and change.
In English this week the children have written some MAGNIFICENT setting descriptions of Gulliver's adventure to Lilliput! A fabulous range of adjectives and vocabulary has been included in their writing - they have all worked extremely hard and are striving towards earning a pen licence :)
Letters have now been given out regarding our year two trip to Birmingham Botanical Gardens next month. Please could you return the slips to school ASAP. Thank you for your cooperation :)
30.4.18
In Maths this week children have been developing their knowledge of time further. Children have been recapping o'clock, half past, to and past the hour. Children have also been reading and writing the time in five minute intervals. They challenged themselves further by answering reasoning style problems.
In English this week children have been using different sources e.g Ipads and books to research a chosen country. Children have then created a travel guide for potential holiday makers to use as an information guide. Children worked collaboratively in partners and small groups to rsearch the information.
During our topic lessons children have planted both a sunflower seed and a bulb and have been observing the two very closely! They seemed to thoroughly enjoy working together and showed a great deal of enjoyment! :)
20.4.18
Welcome back everybody! I hope you all had a lovely relaxing Easter holidays. The children all seem to be very refreshed and eager to get back to learning which is fantastic!
We have now introduced our new topic for the summer term 'Around the world in two terms!'. This topic will focus on developing history and geography skills and will be the focus for our class text in English. We will be reading 'Gulliver's Travels'. Our new science topic is 'Plants'. Children will develop their knowledge of plants through observations and investigations.
In Maths this week the children have revisited fractions and have used their knowledge so far to challenge themselves answering reasoning style questions.
This term our PE days will now be: Monday and Wednesday. Our PE sessions will be outdoor obviously weather permitting so please can children be provided with appropriate PE clothing :)
As we are finally appropaching the summer weather - woohoo! Please can all children bring their water bottles into school on a daily basis.
Thank you for your support! Have a lovely weekend!
Miss Thelwell :)
Spring 2:
23.3.18
Hi everyone,
Hopefully this will now be the last of our snowy cold weather and Spring may finally begin. It's lovely waking up to a little sunshine outside! It has been a very busy week and we've had so much going on in the classroom and with parents appointments too. During the start of the week we completed some small practise tests in preparation for SATs so the children are as comfortable as possible with the tests. The children worked extremely hard during the tests and showed a tremendous amount of effort. As the week has been progressing the children have focussed on developing their diary writing skills further and have based their diary entries on witnessing the tragic events throughout the tale of the three little pigs.
In Maths we have been looking at consolidating our knowledge of addition and subtraction of two two digit numbers and applying this knowledge to word problems. The children have done very well with this which has been reflected when applying it into different contexts e.g. reasoning challenges.
Unfortunately it is time to say goodbye to our Great Fire of London topic. The children have created very impressive paper terraced houses which we are going to use to create our own Great Fire of London, we will be doing this with safety at the very forefront of our minds and taking every precaution. The children have done so well with this topic that we wanted to create a real lasting memory of this fantastic work.
Thank you to all those who came to parents evening it was lovely to discuss and share your child's learning and progress with you . If you have any further questions please feel free to grab me before or after school or book an appointment with me through the office. Thank you for your support once again.
Reminder about snack at play time: The school do provide a healthy range of fruit for children to eat at playtime and the choice varies daily. Children should not be bringing crisps, chocolate or any other type of sugary foods. Thank you :)
Have a lovely weekend!
Important Information: Letters for parent consultations were sent out towards the end of last week. Every child was given one on their way out of class, please could you check that your child has returned theirs to school. Thank you :)
2.3.18
I would just like to start by thanking those who attended the Year Two SATs meeting earlier this week. I understand that it is difficult to fit meetings in around work and other commitments so if you were unable to attend and would like any extra information please do not hesitate to come and see me. I also have handouts that were available on the night, again please let me know if you would like a copy.
A busy first week back in 2T with all the excitement of crazy weather and of course World Book Day! In English this week children have been developing their letter writing skills. Children used their imagination to take on the role of a child who would have been present during the time of the Great Fire of London. Children wrote to a friend and described their thoughts and feelings during the event. Children also built on their previous knowledge of letter features.
During Maths this week children have been recapping and refreshing their fraction knowledge. The fractions they have been focussing on this week are: halves, quarters and thirds. Children have been focussing not only on fractions of a shape but also fractions of an amount. Children have identified that the bottom number of a fraction tells us how many sections/groups to split our shape or amount into and the top number tells us how many sections/groups to focus on.
For example: 1/4 of 20. Children would start by divding 20 by 4 (they may do this practically with counters or practical equipment) and then would focus on one area identifying the number for one area.
Another thank you for the amazing effort you all made for your children in celebration of World Book Day. We had a selection of outfits ranging from book characters to comfy pyjamas. The children looked fabulous and enjoyed some wonderful activities. The focus for the day was for the children to read and rehearse a twisted traditional tale. Tne children will perform this to the rest of KS1 as a class during next week.
Have a lovely weekend and stay safe in the snow!
Miss Thelwell :)
Spring 1:
2.2.18
Hello :)
Wow! How is there only two weeks left until the February half term holidays? Time is flying past us.
In Maths this week children have been developing their skills by focussing on statistics and data - a word which the children have practiced saying many times! Children have focussed on gathering data from different sources and identifying the best way to record and present it. Children have been mainly using tally charts to record their data and have been searching around the classroom and school for objects and items to record.
In English this week children have been developing their descriptive writing skills even further by imagining what it would be like to be alive during the Great fire of London. Children used powerful adjectives to describe what it might have looked like, what it might have sounded like and also what it might have felt like. Children came up with some fantastic emotional language to describe a scene from the fire.
In Science children have been focussing on the basic needs of humans and animals. They worked collaboratively to identify the basic needs and discuss why they are so important. Children also compared the basic needs of both humans and animals and found that they we are actually very similar to animals.
Have a lovely weekend! Miss Thelwell :)
19.1.18
Hello everybody!
In Maths this week children have been developing their addition and subtraction skills, focussing on our usual methods and strategies but also by introducting the idea of "Column Addition" and "Column Subtraction". The children have looked at carrying and decomposition but have mainly focussed on numbers that can be added without carrying and larger numbers subtracting smaller sized numbers.
In English this week children have been researching the life of Samuel Pepys. Children have been working collaboratively to gather facts using different sources: Books, Websites and Ipads. Children have then presented their findings by writing a biography.
PE on a Wednesday afternoon with myself is an outdoor session focussing on developing our hockey skills. Please could children be provided with appropriate clothing for the outdoors. These may include: Joggers, Jumpers, Trainers and any other additional items such as gloves and a hat.
Have a lovely weekend! Miss Thelwell :)
12.1.18
Hi guys! What a fun filled week 2T have had this week - Introducing the new topics in English, Topic and Science. 2T also had a strange delivery of some cheese and a diary!
In Maths this week the children have been developing their knowledge of 2-D and 3-D shapes. Children have identified the properties of shape, compared them to each other and also identified 2-D shapes within 3-D shapes for example: A cuboid is a 3-D shape but has 2-D shape faces: rectangles and squares.
In English the children have written some amazing poems linked to fire and the Great Fire of London. Children have worked fabulously in partners and small groups taking part in role play, share writing and verbally improving adjectives that could be used in their poems.
Children have also made on a start on the new science topic for the spring term. They have verbally shared ideas about what they already know and come up with questions of things they would like to find out.
The new science topic is: Animals including humans.
Homework this week is a Maths focus continuining to look at properties of 2-D and 3-D shape and has been given out. It is due in on Monday 15th January.
Have a lovely weekend! Miss Thelwell :)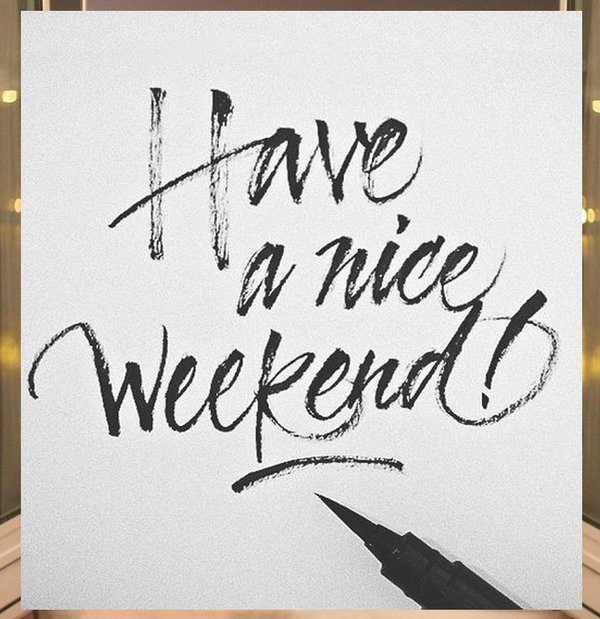 3.1.18
Wow! A whole term has now passed by in 2T. I can't believe how quick the academic year seems to be going - Christmas has flown by. I hope that you have all had a lovely break, spending time together, eating lots of delicious food and resting and are feeling fully charged ready for another busy half term.
Our new topic will be spread out across both the Spring 1 and Spring 2 half term similar to how we structured the Kings and Queens topic. We have lots more exciting oppurtunites for children to learn new skills and also to continue to develop those skills already taught.
The focus of our new topic will be: The Great Fire of London.
I can not wait to start this topic as I must admit it is a personal favourite of mine! See you all bright and early on Thursday 4th January 2018.
Miss Thelwell :)
Dates:
PE - Wednesday PM and Friday AM
Homework - Given out on a Wednesday. Handed back in on the following Monday.
Spellings - Given out weekly on a Friday (Tested the following week)
Important Information:
Spellings will be given out on a Friday and tested on the following Friday.
Reading records will be checked and signed on a daily basis, children can swap their reading books on a daily basis also if they wish.
Homework will be given out on a Wednesday and will be due in on the following Monday.
PE is on a Thursday afternoon with Mrs Moores and a Friday afternoon with myself. Please can all children bring a named PE kit and suitable footwear.
As the colder weather approaches please can children bring coats as it can become a little chilly at playtime and lunchtime.
Thank you for your support.
Miss Thelwell :)