4LT
Welcome to Year 4, 4LT.
Welcome to our page and thank you for visiting! Here, find out what 4LT are up to, view some of our amazing work and keep up-to-date with notices and dates important to our year group.
Please use these clickable links to navigate our page.
What's New? / Important Information / Useful Links
---
Autumn 1 round up - welcome to Autumn 2!
The weeks soon go whistling by and here we are already in Autumn 2! Our Dragon Invaders topic has certainly been a highlight of our first half term and the children have loved learning about the Anglo-Saxons. This half term, there will be a change in focus as we begin to learn about the Vikings. The children are already thoroughly enjoying this and have made some great animations on Scratch of Viking raids!
In our reading and writing lessons, we have been making links to our topic by studying the book 'How to train your dragon' by Cressida Cowell. We started off by writing dragon descriptions and learning how to use fronted adverbials and expanded noun phrases. We then completed a unit of work on non-chronological reports, and planned and designed our own dragons to write about, drawing ideas from the dragons in the story. In our art lessons, we have learnt how to draw dragons from observation and used these to illustrate our reports. We know lots of parents loved reading these at parents' evening. We have also learnt how to use dialogue and written our own conversations between different characters. Last week, we wrote our own explanation texts on how to train a dragon, trying to improve the advice from Professor Yobbish (which was utterly useless and just said to yell at it!). Now, we are the best dragon trainers/ dragonologists (somebody who studies dragons) the world has ever seen!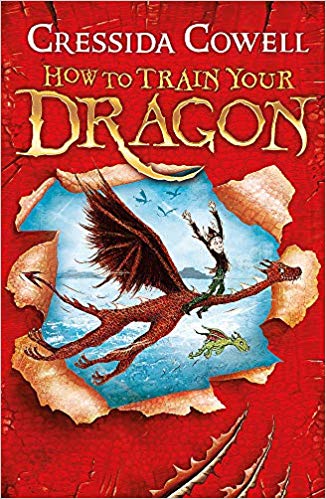 In Science, we have been studying the unit 'Animals including Humans' and learnt all about our teeth and digestion. We have been practising our working scientifically skills on different enquiries. We have investigated how our teeth can be damaged by the different drinks that we consume, by leaving an egg in different liquids. The shell on the egg is similar to the enamel on our teeth. Ask us what we found out! We also investigated the process of digestion by replicating this with a banana and crackers (food), water (saliva), a zip lock bag (stomach), orange juice (acid), tights (the small intestine) and a cup with a whole (the large intestine and rectum). We learnt that when food passes through our digestive system, the nutrients are extracted and that waste is left. It was a very messy process! See some pictures below.
Finally, in maths we have had a whistle-stop tour of lots of areas, with lots of children nearly completing their first exercise book already. We have covered place value, decimals, addition, subtraction, time, multiplication, coordinates and shape. Please make sure that daily times tables practise is encouraged at home. We also found that some children found telling the time tricky, and any extra support you could provide them with this would be great.
Thanks for your continued support,
Miss Thelwell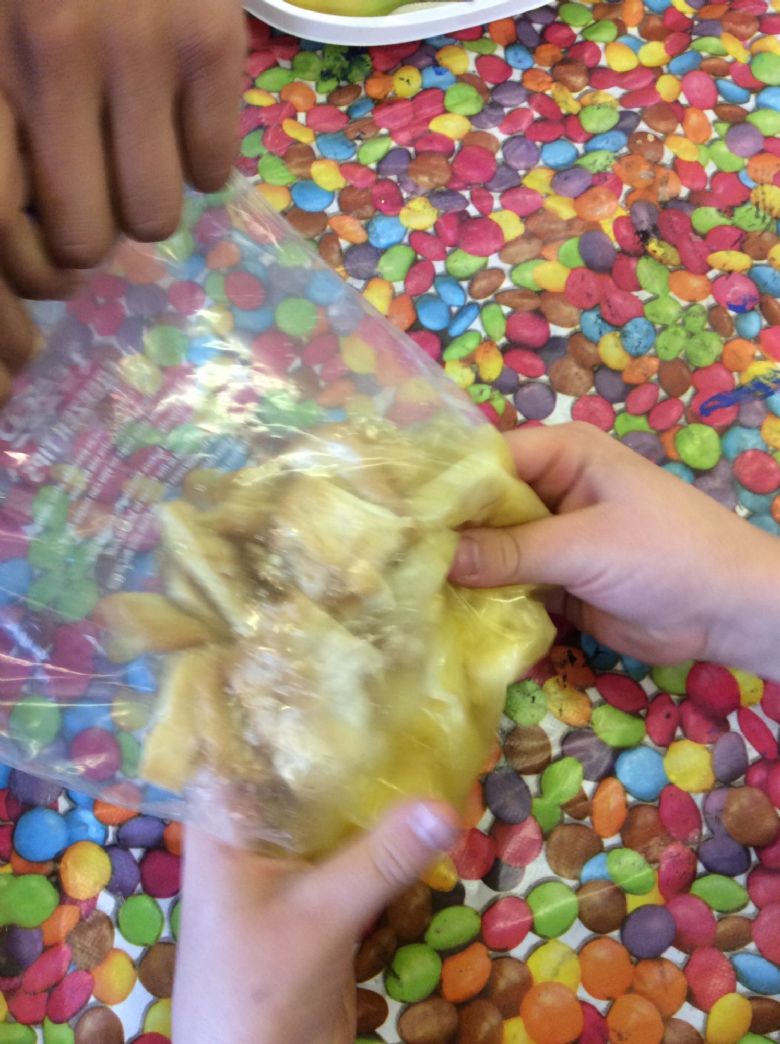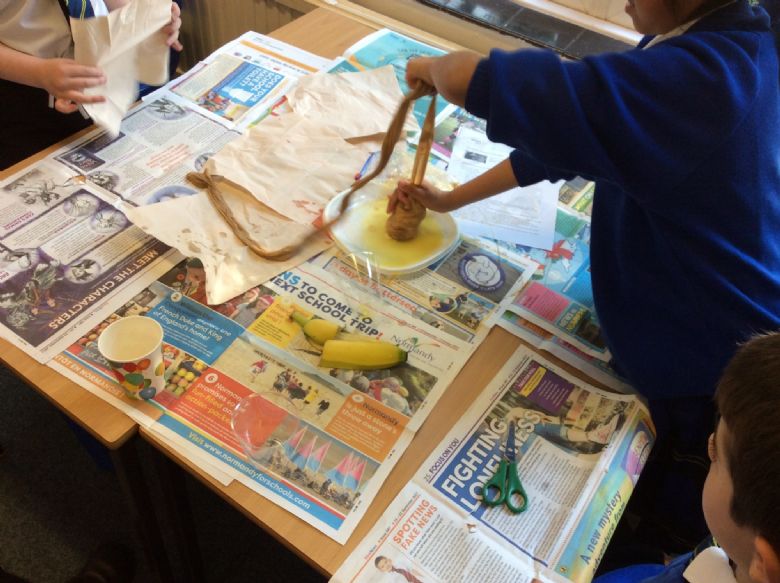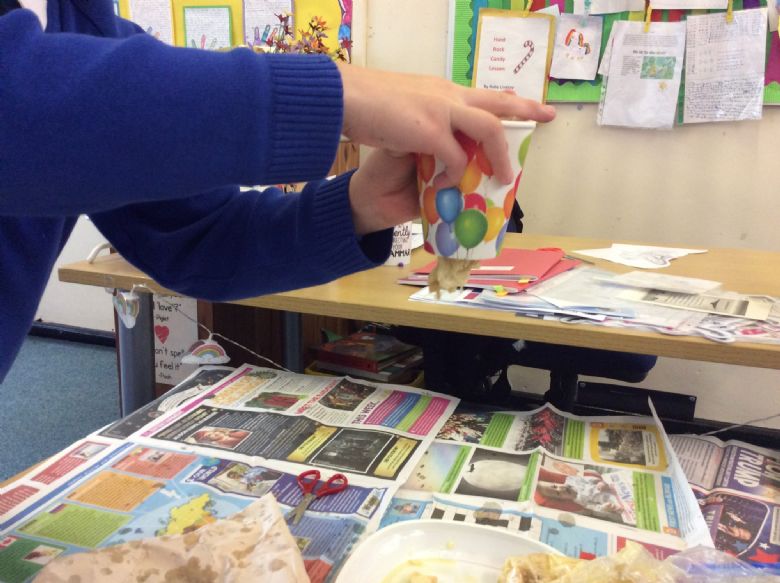 What's new? 4/9/19
Hi everyone and welcome back! It has been a super busy, but enjoyable week and the children have settled into their new routines and classrooms fantastically!
Please note, that this half-term Y4's will have PE on a Wednesday afternoon with Mr Williams. This could be indoor or outdoor depending on the weather, so please make sure children have appropriate kit.
Year 4 will have swimming on a Tuesday morning. Please ensure your child has their swimwear, a towel and goggles if possible. See separate swimming letter for details.
PSHE will be taken by Mr Rock on a Wednesday afternoon.
Our class timetable is available at the bottom of the page. Please note that this is subject to change.
Much of our learning for the first two weeks of term will be focused on a wonderful book, "The Atlas of Imaginary Places" by Mia Cassany and Ana de Lima. The whole school will be working on this text for the first two weeks to lead towards a celebration of writing and artwork at the end. School will be open to parents after school on Friday 13th September if you're keen to see what learning has been taking place. Year 4 have been working on the island of 'The Sleeping Whale' and 'The Cape of Flying Fish'.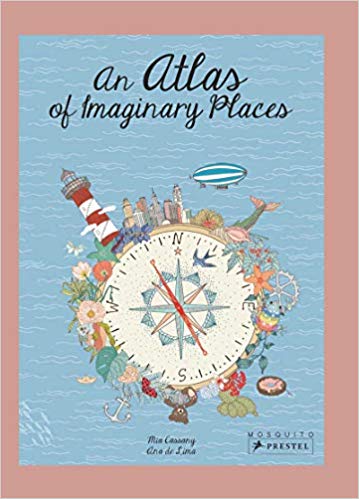 ​
Next Tuesday - the 10th September - is our "Meet the Teacher" evening. This provides an opportunity to meet your child's teacher and to find out about your child's education this academic year whilst they are in year 4. There are two time sessions to choose between so that you may visit any sibling's teachers.
5:00 - 5:30 session 1
5:45 - 6:15 session 2
Please remember that if you have any queries, I am available each afternoon on the school gate.
Miss Thelwell.
---
Important Information
Here, we will post important dates and information.
Tuesday 10th September - Meet the Teacher evenings. First session 5.00pm-5:30pm. Second session 5:45pm - 6:15pm.
---
Useful Links for Year Four
Please let me know if you discover another great one!
BBC Bitesize KS2 - English, Maths and Science videos, games and more.
Spelling Frame - A simple website for practising the Year 3/4 and 5/6 spelling lists.
Espresso Learning - A site school has bought into; see your teacher for your login.
Sumdog - Online maths games. Please see your teacher for your login.
Mad4Maths - Click on "For Kids" to access some fun games to practise speed of recall of times tables.
Crickweb - A range of English games and activities.
KS2 Literacy - Activities to reinforce and practise a range of spelling rules.
Spellzone - A range of activities and games to practise a range of spelling rules and patterns.