6S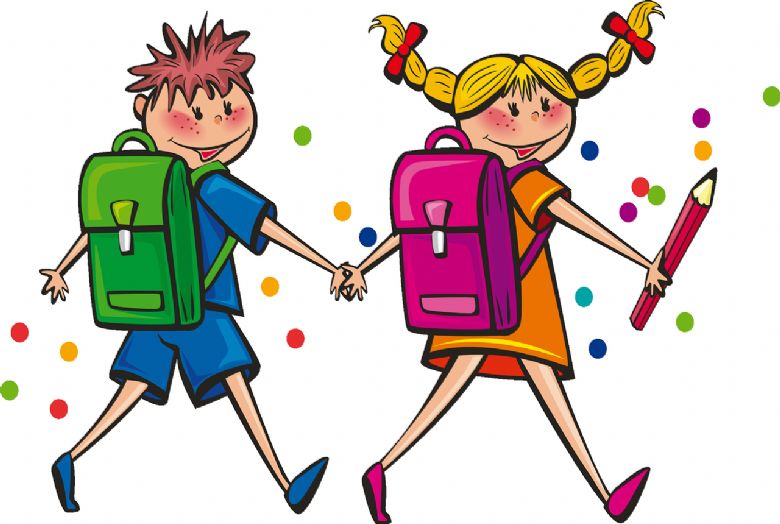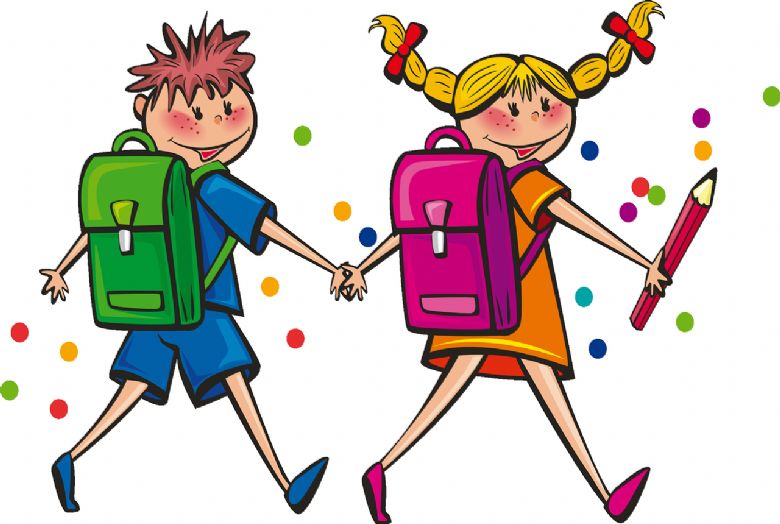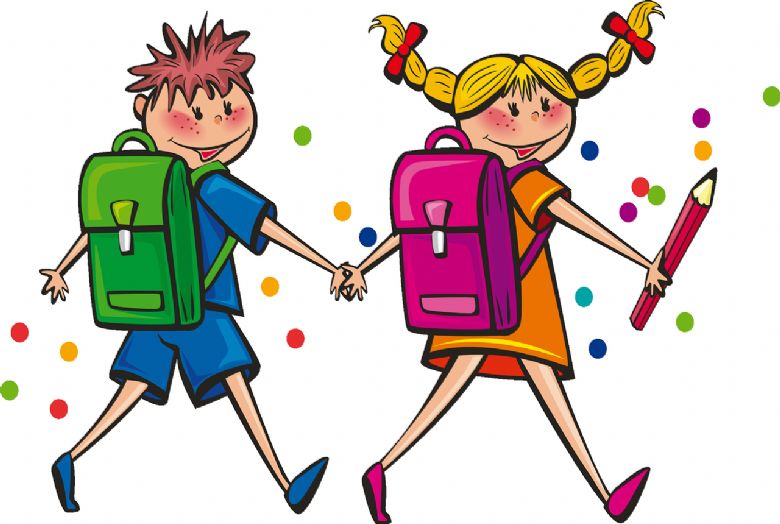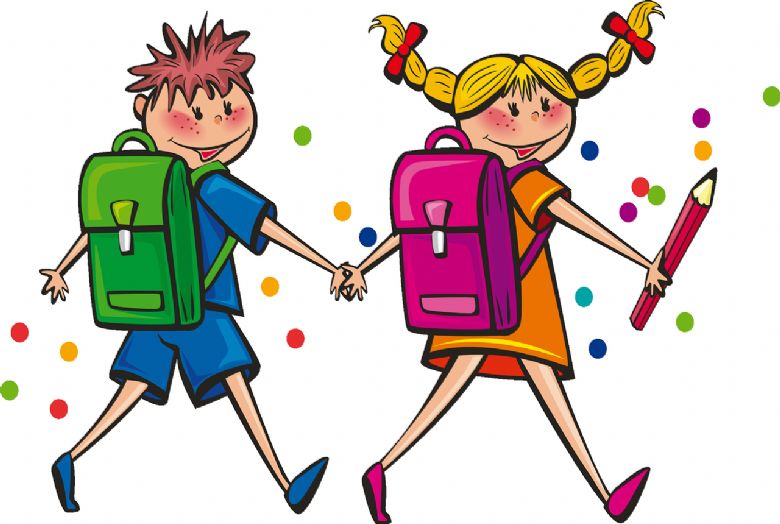 Welcome to Year 6!
27/6/18
What a busy time we have had over the last month or so in Year 6!
The children did us all hugely proud in their SATs, and have been rewarded for months of solid hard work with an exciting post-SATs curriculum. We have been involved in Virgin's Make £5 Grow enterprise project, and our much-anticipated Enterprise fair takes place this Friday. We look forward to seeing lots of eager parents there, ready to help us boost our profits in order to make our end-of-year party the best ever! Further details of our Summer term learning is described below:
Forest Schools Day
The Friday after SATs were completed, the children enjoyed a whole day of Forest Schools to reward them for their hard work. Activities included den building, making crests, making souvenirs from clay, drinking hot chocolate and eating marshmallows and of course, playing forest school games. The children had a really enjoyable day and the experience helped us to gain some great writing, as well as focussing on our school value of collaboration.
Science
Science is not currently assessed by a SATs test and a teacher assessment also needs to be submitted for this subject. We spent a significant amount of the summer term ensuring that the children are secure with not only the year 6 objectives that need to be covered, but also other areas of the key stage 2 programmes of study. For May's 'Outdoor Learning Day' we enjoyed a scientific investigation linked to Darwin's evolutionary theory of adaptation; the children were trying find out which 'bird beak' would best suit the types of 'seeds' they were trying to collect.
Topic
Our topic this term is Groovy Greeks. After a very busy summer 1, we have lots still to cover! We made Greek statues by crafting some soap sculptures, created Top Trumps cards for various Gods and Goddesses, and had a hilarious morning creating movie trailers for the story of the Trojan horse.
Enterprise
As part of our maths lessons this term, the children have been completing their enterprise project in association with Virgin Money – Make £5 Grow. During week 1, the children learned what it is to be an entrepreneur, looking at real life examples and case studies. The children reflected on their own personal attributes and skills and were distributed into groups based on these. During week 2, the children formulated some initial ideas and completed market research to see if the school community would buy their products. They began developing their business idea and identity by forming a company logo. During this week, the children also planned their pitch to the PTA to persuade them to lend each child £5 (approximately £30 a group) as a start-up cost, which the children will pay back at the end (if they make a profit). In Week 3, the children learnt about finances and marketing. They designed a business plan that will hopefully ensure a profit, and recorded a television advert as part of their marketing campaign. The final week is all about buying the resources needed to make their products and design their stall. At the end of the project, the children will carry out their enterprise fair to their parents and classes in KS2. Fingers crossed we all make a profit so that we can put it towards our year 6 leavers' afternoon!
Bikeability
On the 2nd and 3rd of July the children will be taking part in Bikeability, where qualified instructors will deliver training on cycling proficiency. The children will take part in a real life cycling experience where they will gain a comprehensive knowledge of positioning, signalling, negotiating at junctions and general road safety awareness. The aim is to ensure that they can deal with traffic on the roads when completing their own short journeys.
Tread
This year the Year 6 production will be produced and directed by an external performing arts company called 'Tread'. Graham Tudor, who will be leading the production, has acted as Joseph in the West End and has a wealth of experience. From the 9th - 19th July the company will be with us in school and will put the whole show together in less than two weeks. The title of the show is to be confirmed but we have started practising a few songs in preparation – let's just say there has been a lot of hair flicking!
Ahead of the final few weeks, we have an incredibly packed timetable. Listed below are some dates for your diary. Note that during the final two weeks TREAD is in to put together our end-of-year performance entitled 'Magic from the Musicals'. During this time, children should come to school in their P.E kit.
w/c 25th June – Sex and Relationship Education session
29th June – Enterprise Fair.
Parents to arrive at school for 9:20am through the after school club doors.
2nd and 3rd July – Bikeability
Pupils to come in PE kits on these days and bring their bikes/helmets to school.
12th July – Walton Transition Day
(Pupils not transferring to Walton should be in attendance at Leasowes)
13th July – End of Summer term disco
16th July – Leavers' lunch: Y6 children have decided their own menu
18th July @ 6:30pm - Leavers' performance 1
(Doors open at 5:45pm for refreshments)
19th July @ 6:30pm - Leavers' performance
(Doors open at 5:45pm for refreshments)
20th July @ 9:00am - Leavers' assembly (Parents to attend)
20th July afternoon – Leavers' BBQ (Children only - they should come to school on their last day in full school uniform, but may bring a change of clothes for the party in the afternoon).
As we come to the end of the year, we would like to thank parents for all your support throughout this year. The children certainly appreciate it, as do we.
Thanks,

Miss Sylvester and Miss Reeves.
---
11/5/18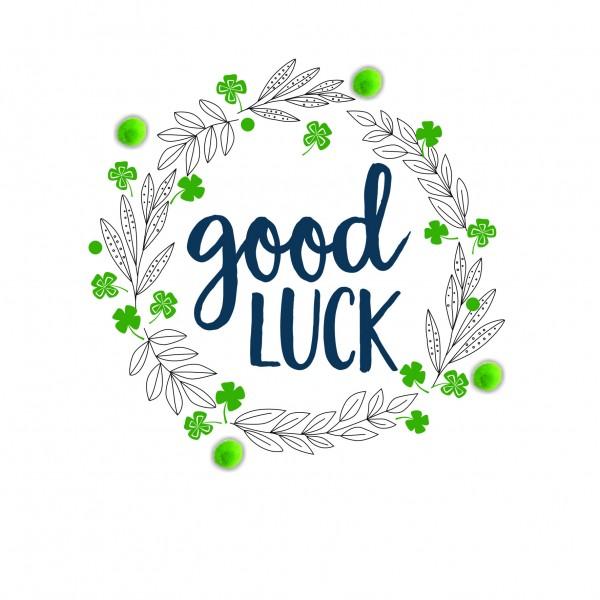 A quick note from us both before the weekend...
Year 6: You are ready. You have dazzled us (and the other children, and staff, and everyone else!) with your perseverance, tenacity and intelligence up to this point in the year. You've worked so hard and - despite being ready weeks ago - are now ready to show off and enjoy all of the success that awaits you after so much focus. We are incredibly proud of each and every one of you. Spend the weekend relaxing and resting, and we look forward to seeing you on Monday morning - whether that be for a munch at breakfast club or a short while later.
Well done again,
Miss Sylvester and Miss Reeves.
---
Easter Homework
There will be no formal homework for the Easter holidays. However, should you wish for your child to complete any revision, they can access a range of materials and resources via our Parent News tab in the Parent Secure Area.
Username: parent
Password: leasowes
If you click into the Year 6 area, you will find arithmetic, reasoning, reading, grammar, spelling and TT38 times table practise.
We hope that you find these useful and have a lovely Easter,
Miss Sylvester
---
22/3/18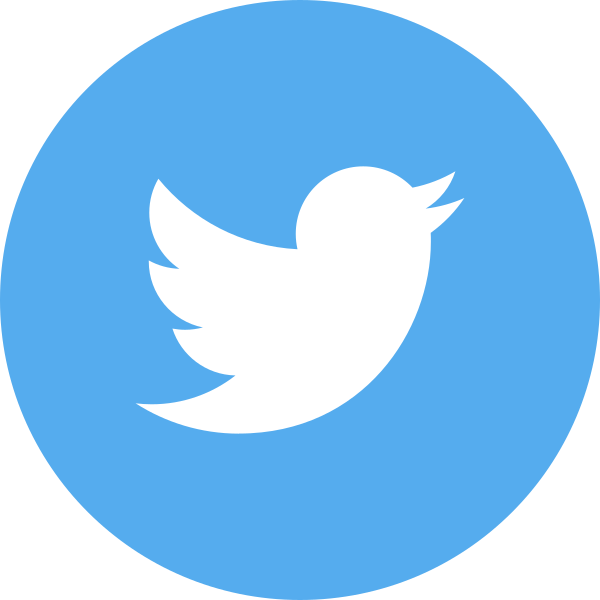 Big news! Twitter has landed at Leasowes. Miss Leonard has been working hard behind the scenes to set up our school's first twitter page, with the handle @LeasowesPrimary. Y6 and staff have already tweeted several times, updating you on what we've been up to, including World Book Day, book recommendations and an insight into what we are doing on our afternoons - it is a bit messy! Please do follow us, as we are hoping that ultimately twitter can be used as an instant-update sharing platform for the school. For the moment, no pictures or children's names/group names (other than classes!) will be shared. In September, new permission notes will come out to allow parents to choose whether their child can appear on our school social media.
Otherwise, thank you for your support at Parents Evenings this week. It is a pleasure to share the children's successes with you.
---
Week ending Friday 2nd March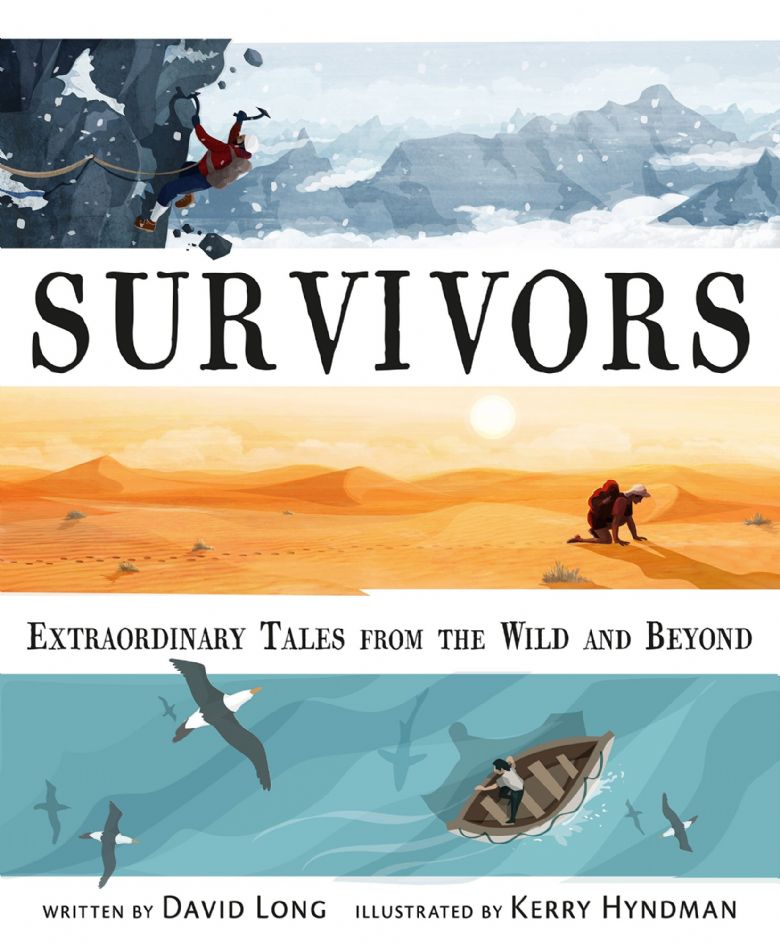 It seems we are now half way through Y6 and half way through our fantastic topic of 'Survival'. We have been studying a book called 'Survivors' by David Long which retells the tales of real life survivors. With titles such as 'The pilot who crashed inside a volcano' and 'The girl who fell from the sky', it is safe to say that this fantastic book has helped to inspire our writing. We have used Talk for Writing to rehearse a story which has helped us to identify the main features of a survival story and the vocabulary used; we have imitated stories by making changes to key parts e.g. switching volcanoes for mountains; and we have innovated by planning, drafting, writing and publishing our own survival tales.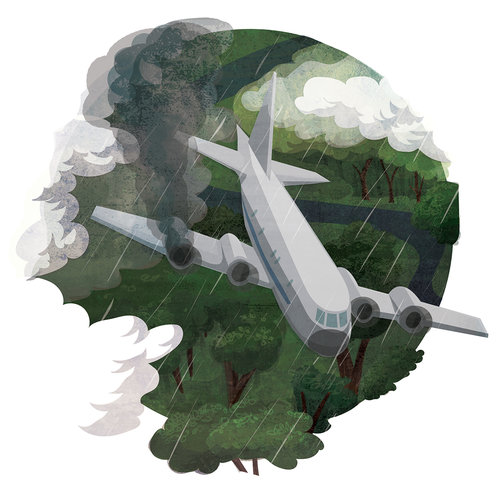 In art, we have studied the illustrator, Kerry Hyndman, and created our own vignettes in her style. We have also been using our observational skills to sketch mountain landscapes with some brilliant effects. We have a great display in our classroom which hopefully you'll be able to view on Parents' Evening.
This week we have been studying a video called, ' The Eye of the Storm' which depicts a character flying his ship-like aircraft into, quite literally, the eye of a storm. We have focussed on our figurative language skills, and pathetic fallacy, to write some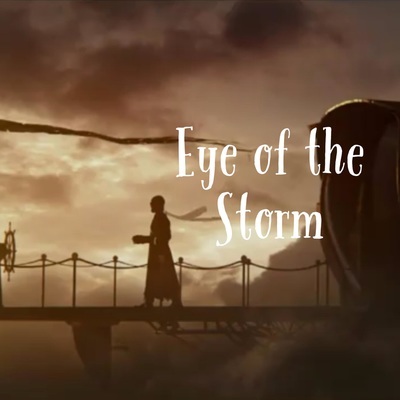 brilliant descriptions. With lots of pieces to the story missing, we have had to use our inferences skills to craft our own timeshifts and flashbacks to tell the missing parts of the tale. After marking these pieces of writing, I was literally blown away (personification!!) at how much progress the children are making - they really should be super proud! This has all linked very nicely to our Geography, where we have been learning about extreme weater (how ironic) and the children are busy planning a DT project where they can showcase their understanding to the rest of KS2 in an interactive topic box. Hopefully this demonstrates what a wonderfully well-rounded curriculum the children are experiencing in Y6.
In maths, the children have been working super hard, and we have now covered the full Y6 curriculum. We are using our time wisely by revising key areas like arithmetic. Again, I have to say I have been extremely impressed this week with all children trying their best to secure their knowledge of the 4 operations: addition, subtraction, multiplication and division. Next week, we are moving on to revision of fractions and of course lots of opportunities to reason!
Finally, we have celebrated this week our love of books for World Book Day. The teachers delivered their own rendition of a twisted traditonal tale: The Three Little Wolves and the Big Bag Pig. With our children inspired from a wonderful assembly, each class has been working hard on twisting their own tale. I chose for our class, Goldilocks and the Three Bears which we have twisted to Goldilocks, the Gorilla and the Zoo. We can't wait to perform our new rehearsed version to the rest of the key stage next week.
Important Notices
PE will be on Mondays with myself and Fridays with Mrs Moores. Both sessions will be inside for the time being due to the weather. On Mondays we are focussing on fitness and have been completing some circuit training (me included!) and on Fridays the children are taking Gymnastics.
Parents' Evening letters should have been received: these dates are Wednesday 21st and Thursday 22nd March.
Homework will continue to be 1 piece of Maths and English per week, being sent home on Wednesday and returned on Monday.
Rockin' Revision club is every Monday from 3:20pm - 4:20pm. It is not too late for your child to join us - the more the merrier!
I have attached below the SATs timetable with dates - please see me if you have any queries regarding this.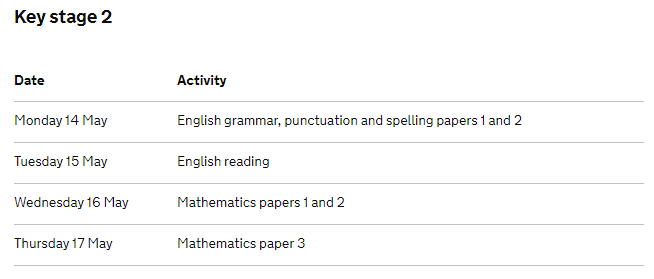 Thank you once again for your ongoing support. I know that your children will have found out their Secondary School places this week, and hope that they are all happy with their allocations.
Best wishes,
Miss Sylvester
---
23rd January 2018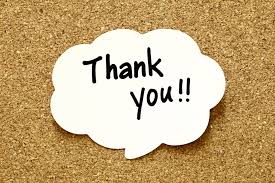 Thank you, parents, for your attendance at yesterday night's SATs information evening. We hope it was informative. If you didn't have chance to come along, we will be sending packs home with children tonight with all the details given out, including permission slips for the upcoming Rockin' Revision club, and details about the assessments and what they entail.
If you have any further questions, please catch myself or Miss Reeves on the gate at the end of school. Alternatively, feel free to give the office a call or email me at c.sylvester@leasowes.staffs.sch.uk .

Thanks as ever for your continued support,
Miss Sylvester
---
Week ending Friday 5th January 2018
Welcome back everyone, and a Happy New Year to you all. I hope everyone has had a lovely break. I would like to take this opportunity to thank you for your attendance and support at both the KS2 Carol Concert and our Family Learning: A Wartime Christmas events. We hope you enjoyed them as much as we did. This term we will be moving on to a new Geography based topic called 'Survival' so watch this space for updates on this!
Year 6 have a busy busy term ahead of them, where teachers will be expecting them to knuckle down and really start to show everyone what they are made of! This morning, Mrs Bettany and Mr Coombs talked to us all about the importance of a brilliant learning attitude as we head towards the end of our journey at Leasowes, which is now this calendar year! I am sure that we can all build on the excellent foundations we have laid already to ensure that not a minute is wasted as we settle back into school.
Some minor changes have taken place ahead of this half-term:
Forest Schools is now over, so children will no longer need their kits for this.
Mrs Moores and Mrs Spooner will return to teaching R.E and P.E on a Friday afternoon
Our other P.E lesson will take place on Thursdays, so P.E kits are needed on Thursday and Friday.
There are no trips/family learning events planned as yet, however an evening giving parents information about the upcoming Y6/End of KS2 SATs will be organised soon. This will include information about the tests, our Y6 after school study club and how to order revision guides at a reduced price.
Homework will begin again from the week begining 8th January with both 1 piece of English and Maths for year 6. This will continue being given out on Wednesdays to be returned on Mondays. Spellings are weekly from Monday to Monday.
Our new timetable is available for download at the bottom of the page. Please select 'Y6 Spring Timetable'
Finally, can I issue a further plea to encourage your child to read regularly at home. All children have access to The Reading Cloud (information under the Learning for Life tab) and have the opportunity to use this system to borrow titles from our new 100 books. Please have them record the book and the pages they read each night in their reading record and sign weekly.
As ever, please feel free to catch me at the end of school or through email if you have any questions.
Miss Sylvester
---
Week ending Friday 20th October 2017
Well that brings us to the end of our first half term in Year 6. I say the same every year but I can't quite believe how quickly the last 7 weeks has gone. It was lovely to match up parents' faces with childrens at Parents' evening this week and thank you for a throughly supportive half term. Hopefully, your child has brought home a final memo regarding Condover to confirm details for the day of departure and arrival, and these can be found in the letters home section along with the kit list and medical form should they have gone 'astray' since the Condover meeting.
In Maths this half term we have focussed largely on number to ensure that the foundations for arithmetic are given time to embed over the course of the year. All of the maths homework has been linked to whichever operation we have been learning in class to see if the children can still retain and use the method independently. So far we have learnt the formal written methods for addition, subtraction, multiplication and division. If you feel your child needs further support with this, in the Parent Secure Area (accessible from the Parent News tab), are resources for further practise. Just log in using the username: parent and password: leasowes.
Our Writing and Reading lessons have been completely focussed around the story Private Peaceful by Michael Morpurgo to support our topic of 'Conflict and Courage', in particular WW1. Hopefully you had the opportunity to read some of your child's writing at Parents' Evening. We have thoroughly enjoyed using this text and the children should be really proud of their pieces of work. They have used some particularly sophisticated writing skills to include timeshifts and flashbacks; to write letters to convey emotions (I really could tell how much you all hated Grandma Wolf); to write newspapers varying the formality, using passive voice and changing tenses; and to write a narrative using a variation of both setting and action descriptions. We have one final week based on Private Peaceful when we return from Condover - I'm expecting some of those pieces will bring a tear to the eye but I won't reveal any spoilers.
In Science our topic of Animals including Humans will be drawing to a close with a final couple of lessons left to take place on the lungs and making blood (yes - we are going to make blood!). The children planned a fantastic investigation on how exercise affects our heart rate and then used their computing skills, where we have been learning to use spreadsheets, to produce their results. Great work guys!
The highlight for the half term has got to have been the Outdoor Classroom Day, spectacularly organised by Mrs Wood. We started the day by wrapping up warm for an assembly on the playground. Then we built reading dens using our foraging skills, tarpulin and ropes to recreate a feeling of the trenches and sat and read Private Peaceful in the cold. After break, we went on an 'Arithmetic Run', where arithmetic questions were pinned around the school environment for us to answer on our clip boards. In the afternoon, we used our music and drama skills to create a WW1 battle scene after analysising clips from War Horse. We added percussion using instruments with great effect. A brilliant day had by all.
Finally, enjoy your half term: rest, recuperate and come back fully charged for a fun-packed, exhilarating week at Condover. I look forward to seeing you all back at school, bright-eyed and bushy tailed.
Miss Sylvester
---
Week beginning Monday 4th September 2017
Hi everyone! Welcome back to your final year at Leasowes...Wow - how scary does that sound?! The children have bounced into action this week full of excitement and energy, straight back to learning. We have already celebrated our first birthday, Ryan, who quickly reminded us he is now the oldest child in the school.
Over the first two weeks of term the whole of KS2 are celebrating writing by studying a picture book called 'Journey' by Aaron Becker. This week we have been implementing some fantastic vocabulary strategies from Pie Corbett's 'Talk for Writing' to help us to rehearse the story and retell different parts. Next week, we will be writing our own interpretations of the images, learning how to build suspense within a narrative. In the afternoons we are creating some art and DT pieces to display with our writing in a physical journey around our school - I personally can't wait to see what everyone else has been learning too!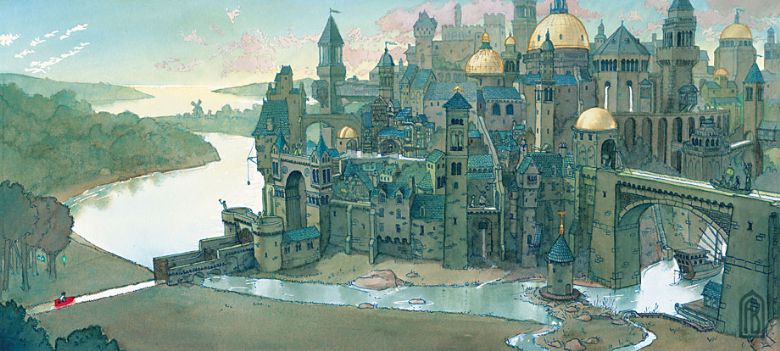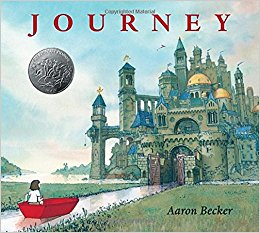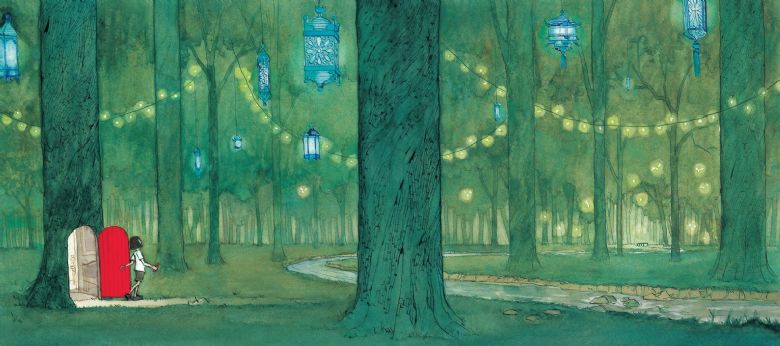 In maths we are learning about place value. Yes - we did maths on the first day back! We are practising to count, read, write, order and partition numbers to 10 million. Next week we are moving on to the place value of decimals and rounding.
In science we will be starting our first unit: Animals including Humans and kicking off with the parts and functions of the heart.
In topic we will be starting 'Courage and Conflict' a title Miss Reeves and I have devised for our topic on World War 1 and World War 2. Here we will cover all of our history, geograpy, art, DT and music objectives. Not too much to be revealed here for now as we have some great hooks to engage the children.
Outdoor PE will be on a Thursday afternoon with myself. Indoor PE will be on a Friday afternoon with Mrs Moores.
Computing is a Tuesday afternoon. Next week we will be learning about password security and changing our school computer passwords in line with our school 'Acceptable Use Policy'.
RE will be taught by Mrs Spooner on a Friday afternoon.
PSHE is taught discretely using our school scheme: Jigsaw. This week we have thought about our worries and fears, as well as our hopes and dreams for the academic year ahead.
For further information please refer to our class timetable attached at the bottom of this page.
Finally, I would liked to draw your attention to the home-school agreement sent home with your child. These have been shared and discussed in class. We would be grateful if you could please sign the parent/carer section and return to school at your earliest convenience.
I look forward to meeting you all at the 'Meet the Teacher' meetings next week. Should you have any further questions or queries, at any time throughout the school year, please do not hestitate to contact me either at the school gate or via e-mail at c.sylvester@leasowes.staffs.sch.uk
Many Thanks,
Miss Sylvester