1GA

Summer 2
Hello everyone,
Where is the time going? Summer is fast approaching and we still have so much to learn.
In English, we have been reading Peter Pan. The children have been immersed in the story of the boy who didn't want to grow up and have written some brilliant descriptions. Last week, the children wrote some fantastic persuasive writing to try and convince people to visit Neverland. They certainly convinced me. This week, we have been left an important message from Pirate Steve who has given us a writing task. He wants some new crew to join him on his next adventure but first he wants us to write some instructions on how to be a pirate. We're very excited to be pirates this week!
In Maths, we have been revisiting some of our number skills and making sure that we are confident using a 100 square. We have also revisited telling the time to o'clock and half past. The children were confident reading the time but found drawing the hands on the clock more challenging. We have revisited halves and quarters of shapes and amounts. This week, we are consolidating our place value knowledge by partitioning 2 digit numbers into tens and ones.
Over the past term, we have been completing whole class reading sessions where we read and discuss a text together rather than smaller group guided reading. Therefore, I have not been signing in all 30 diaries each time the children read but please be assured the children continue to read regularly in school. As always, the children are free to change their books when needed.
Many thanks for all of your support with Phonics Screening. The results will be attached to the children's end of year reports. I am so proud of all the children. We are now in the process of reassessing all the children so we can reallocate phonics groups for the final few weeks of term. Therefore, there will be no new spellings until 28th June.
Finally, a reminder of a few important dates:
Tuesday 2nd July - Wolseley Centre Trip
Thursday 4th July– Reserve date for Sports Afternoon
Thanks, as always, for your support.
Miss Ashton
Summer 1
Tuesday 14th May 2019
Welcome back to the Summer Term, we've been so busy in 1GA! We have kicked off our new topic 'Let's Explore!' In English, we have been focussing on the text 'Where the Wild Things Are', it tells the story of Max who sets sail on an adventure to an island. The children have written some fantastic pieces of writing including a description of a 'wild thing' and innovated part of the story.
Last week, in Maths the children revisited position and direction. We were learning to move whole turns, half turns and quarter turns. We found this quite challenging so any practise at home would be much appreciated!
In Science, we have begun our topic of Animals including Humans. To begin with we thought of questions we would like to ask Ryan who is a zookeeper at Bristol Zoo. We shared his responses at the beginning of yesterday's Science lesson and they were very interesting! We then went on to learn about herbivores, omnivores and carnivores and grouped the different animals according to what they eat.
Phonics screening is the week commencing 10th June so we are reading lots of alien words in preparation. If you have any questions about the screening, please don't hesitate to ask.
PE has returned to Tuesdays and Wednesdays so please ensure all jewellery is removed on these days.
Many thanks,
Miss Ashton
Wednesday 27th April 2019
Hello everyone,
Over the past couple of week, as always, 1GA have been extremely busy! The children have been working hard practising their handwriting and their progress is amazing. I'm looking forward to showing you their hard work next week.
Last week in English, we read non-fiction texts and researched a variety of woodland animals. The children enjoyed finding interesting facts about their woodland animal. They then got to write their own non-fiction piece and present their findings to the rest of the class. The children's work was so brilliant; we turned it into a 'Woodland Animals' class book to showcase their work.
Last week, in Maths we revisited money. The children recognised different coins and matched it to the correct amount. The children then moved on to making different amounts using money purses. Towards the end of the week, the children brought two items from a shop and calculated how much they would cost altogether. This week we have been learning how to measure using cm and metres. We have made our own rulers and children have been measuring and recording the length and height of objects in our class.
Today, in Science we have planted cress seeds. We are going to be making our own cress diary to observe and record our results over the next couple of weeks. We will then use this data to record the rate of growth.
Quick reminder- Parents evening 3rd and 4th April. Appointment slips will be going home tomorrow. Looking forward to meeting with you then.
Thanks for all your continued support.
Miss Ashton
Thursday 14th March 2019
Hi everyone,
I just wanted to say a massive thank you to all parents and family members who came along to our family learning event yesterday-it was brilliant! I loved seeing parents and carers getting stuck in with the children, taking a trip down memory lane to their childhood. Together with the children you created some fantastic Andy Goldsworthy inspired sculptures. You can take a look at some of these by going to the family learning gallery on 1GA's class page. I hope you enjoyed it!
Thanks, as always, for your ongoing support.
Miss Ashton
Thursday 28th February 2019
Welcome Back!
Hello everyone,
This half term it is our turn to take part in Forest School sessions, which fits perfectly with our topic 'Into the Forest'. This is such a wonderful opportunity to extend the children's learning outdoors and I know the children have gained so much from it already. They loved it! Mrs Wood and her team will be taking the children outside every Monday afternoon. Please can the children bring with them their outdoor clothing and ensure that any jewellery has been removed for these sessions.
In English, we have been describing a bluebell wood using adjectives and similes. The children have been working really hard and wowed me with some poetic similes such as, 'The trees stand tall like soldiers,' and 'the bluebells sway like elegant dancers.' I can't wait to read their completed descriptions tomorrow.
In Maths this week, we have been measuring the weight of items. We began with a challenge to make the scales balance and then started to measure the weight of items using non-standard units (cubes). Later on this week, we have been introduced to grams and kilograms. Please encourage the children to raid your cupboards and see how heavy different items are. Next week, we will be continuing to focus on measurement but this time thinking about capacity in more detail.
Looking ahead to next week, we will be returning to 'The Tin Forest,' and thinking about how something beautiful can be made from recycling. In Art, we will also be building our own tin forest out of tin foil. Any donations of tin foil are greatly appreciated.
New spellings will be given out tomorrow and tested on Friday 8th March. I've also attached an updated timetable to the bottom of the page.
As always, if you have any queries please catch me in the morning, at the end of the day or write a message in your child's reading diary and I will get back to you as soon as possible.
Miss Ashton :)
Monday 7th January 2019
Hello everyone,
I hope you've all had a lovely Christmas and Happy New Year! I'm looking forward to welcoming the children back tomorrow and hearing all about their Christmas holiday.
We are starting our first week back launching our new topic 'Into the Forest'. There now appears to be a magical forest growing in our classroom! The topic flyer is attached below and gives an outline of some of the learning that will take place during the Spring Term.
In English, we will begin by introducing the traditional tale of Little Red Riding Hood. We will immerse ourselves into the story by reading, acting it out and describing the characters and the setting. In Maths, we will learn to recognise and name 3D shapes, including some of their properties. Shortly after, we will learn to recognise the value of money by learning different amounts.
With links to our new topic 'Into the Forest', this term in Science children will get the opportunity to learn all about plants. In the first week, we will introduce what plants need to grow. During this term, children will plant their own bulbs, make predictions, take care of them and watch their plants grow.
On Thursday 10th January, Mrs Croton and I will be holding our Phonics Information Evening in the KS1 Hall at 5.00pm. There will be a short presentation followed by the opportunity for you to see some of the activities and games which the children complete. I look forward to seeing you there.
Miss Ashton :)
11th December 2018
The Christmas countdown is on in 1GA and we have been extremely busy!
Over the past couple of weeks, we have been practising our songs for our Christmas production 'The Inn-Spectors' and we can't wait to perform them to you. The show will take place on Thursday 13th of December at 10am. I hope to see you there!
We have also been receiving letters and elf mail from our own elf named 'Elfon John'. He has been keeping a very close eye on us and has seen some fantastic learning and behaviour. I think Santa Clause will be very happy with the learning and progress that has taken place this term.
In English, we have been writing instructions using key features such as time adverbials and imperative (bossy) verbs. The children have completed two sets of instructions including: How to Fix Woody and How to make a Cup and Ball Toy. This week, we have been looking at a new text 'Christmas at the Toy Museum' by David Lucas. We used our imaginations to write some fantastic predictions of what might happen to the toys. One idea was that the toys might get lost in Santa's sack and make friends with some friendly elves.
In Maths this term, we have been reviewing 2s, 5s and 10s and extended our learning outside by making arrays with outdoor equipment. We then moved onto fractions, finding half of objects and amounts. 1GA had their very own picnic parlour, where we cut the food into halves. Last week, we began learning about position and direction and had to navigate our way around a treasure map, picking up the pirates items along the way. I think we've nearly got our left and right but let's keep practising to make sure we get it right every time.
Spotlight on Science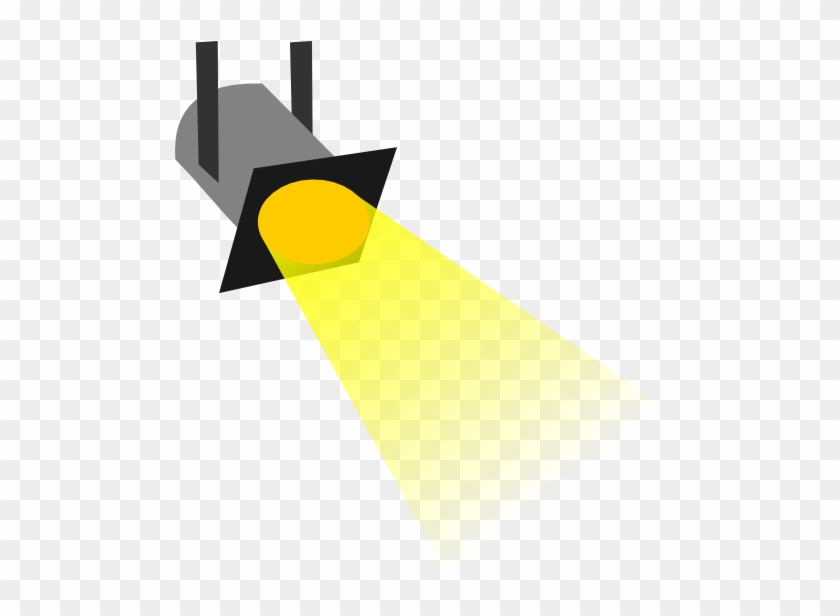 Wow, we have been super Scientists this term! We have investigated and tested different experiments. In one, a spaceship crashed into a tub of water in 1GA and we had to rescue the superheroes. To help them we decided to make them buoyancy aids to help them to stay afloat. We worked in collaboration to discuss which materials would be most suitable for making the superheroes float. The children then selected which ones would be best.
Thanks for your continued support.
Merry Christmas! Miss Ashton:)
Thursday 15th November 2018
What a lovely start to the new term we have had!
Yesterday, Year 1 visited Sudbury Hall and the Museum of Childhood. The children enjoyed it so much they were captivated from start to finish. It had fantastic cross curricular links with our current Science topic of materials where we looked at the different materials the toys were made from. We also had the opportunity to learn more about toys from the past. We discussed the toys that our grandparents and parents played with, as well as modern day toys. The children even got a chance to play with some of these toys which was brilliant. Today, we have written thank you letters to Sudbury Hall and the children have quoted, "This was the best day ever!".
Monday 15th October
3,2,1 BLAST OFF!
1GA are extremely busy in Space this week. As part of our magnificent Science work, we have designed and built our own rockets from recycled materials. The children's work was amazing and it was so enjoyable watching them work in collaboration to create some fantastic rockets. Next week, we will be having a vote to test how streamlined they are.
In Literacy, we have been looking at a new text 'Toys in Space' by Mini Grey. The children love this story and have been helping Hoctopize the alien find his missing toy 'Cuddles' by creating lost posters. This week, in Maths we are learning to measure heights and lengths with a particular focus on space objects. The children may even get the chance to measure and compare the heights of some of their rockets using cubes.
Parents evening is the last week before Half Term. Letters have been sent home so please complete the form if you have a preferred time slot and I will do my very best to accommodate these. I'm really looking forward to meeting you all then.
Thank you all for your ongoing support.
Miss Ashton:)
Monday 24th September
Hello everyone,
What another exciting couple of weeks we have had in 1GA!
We have started to read our new text 'Lost in The Toy Museum' and have a new addition to our class 'Teddy'. We have decided that he has escaped from the Toy Museum and is lost in our classroom. Every morning he has moved and the children have found him hiding in a different place. He even broke out of the locked cupboard and climbed up the shelf onto our Toy Museum display!
The children have been working hard to label toys and write captions to create our very own Toy Museum. On Friday, the children had the opportunity to showcase their amazing work to Mr Coombs and the Year 2s. They were very impressed especially with the children's Lego models.
When the children arrived to school on Monday, Teddy asked where all of the toys had gone from our Museum. We couldn't believe it…the toys were all alive and had escaped our classroom and were lost all around the school. We explored ideas about where the toys might have gone and then went on a hunt to go and find them. They were everywhere (ask the children). We found the zebra on the piano, the green tractor in the reception and the train in the forest school. The children were so excited and loved finding their labelled toys hiding in different places.
I'm looking forward for another great week in 1GA.
Miss Ashton:)
Friday 7th September
Welcome to 1GA!
I would like to start with a very warm welcome and massive thank you to all the children in 1GA for making my first week as Leasowes an absolute pleasure. It's been really enjoyable getting to know the children over the past few days and I can't wait to watch them grow. I'm also looking forward to getting to know parents/carers and including you on our journey in Year 1.
We have had a great start and the children are settling in well. This year we are going to encourage independence and establish routines. We have started to read our first text Billy's Bucket and the children have used their imaginations to predict what might be inside his magical bucket.
Meet the teacher evening is on Tuesday 11th September between 5.00-5.30 and again at 5.45-6.15pm. I'm looking forward to meeting you all!
Miss Ashton
Important information:
Spellings will be given out on a Friday and tested on the following Friday. This will start with the first set of spellings being given out on Friday 14th September. These will be tested in the children's phonics groups.
Please continue to hear your child read as often as you can and sign their diary. We will give out school reading books week commencing 10th September.
PE is on a Tuesday and a Wednesday (weather permitting!) Please can you ensure ALL clothing items are clearly named.
Miss Ashton