2HR
Welcome to 2HR!
________________________________________________________________________________________________________
A reminder of important dates
2nd December AM- trip to the local church for Christingle service.
2nd December 14:00 - Family Learning.
9th December - Project homework is due. If there are any resources you need please ask and I will try to provide them for you. ________________________________________________________________________________________________________
Hello and welcome to the 2HR class page. I am really looking forward to getting to know the children and sharing our exciting learning journey this year.
We have some really interesting learning to come which will no doubt spark imagination and curiosity.
Autumn 2: Kings and Queens
Week 2: Instructions and Fractions
Following on from our letter writing last week, we became Mini Merlin's once again to create our potions to defeat the Saxons! We started the week by looking at some example instructions to find the tools and rules so that we had an understanding of how to write instructions. On Wednesday, we then created our magical spells using an array of ingredients such as unicorn wee, goblin spit and squashed dragon eye to name a few (check out our tweet for pictures!)
This week in maths we have moved away from fractions of shape and onto fractions of numbers. We are learning to find 1/2, 1/4 and 3/4 of a whole number using a pictoral written method as our working out.
Week 1: Letters and Fractions
This week began by an exciting letter left in the classroom, labelled as 'Lost in the post'! It was a letter from Arthur to Merlin, expressing a need for help in defeating the Slimy Saxons. Year 2 stepped up to the challenge to write a reply back as Merlin so that Arthur got his response. We outlined a plan to use a stinky spell which would stop the Saxons from invading Britain and hoped Arthur liked our idea.
We have started the topic of fractions by looking at fractions of shape. The children have jumped on board with this learning, shading 1/2 1/4 and 3/4 of different 2D shapes.
Autumn 1: Kings and Queens
Week 7: Poetry and Multiplication and Division.
We have been looking at poetry in our English lessons, first by reading some example poems out loud to practise how we use our voice, followed by finding the tools which make a great poem from some written examples. Once we identified the tools such as rhyming couplets, adjectives and commas we began constructing our own King Arthur poem. These turned out brilliantly!
In Maths we have been continuing our journey with multiplication and division using a variety of different concrete and pictorial teaching styles to embed this learning. For dividing by 2, we discussed the idea of sharing the whole number into two equal parts. To do this, we stuck a strip of tape on the carpet which created two groups. We then counted out the whole number with the corresponding amount of cubes and shared them equally (one for you, one for you). We even challenged ourselves and explored the inverse of division number sentences (20 divided by 2 = 10, which is the same as 2 x 10 = 20).
Week 6: Setting description. Multiplication.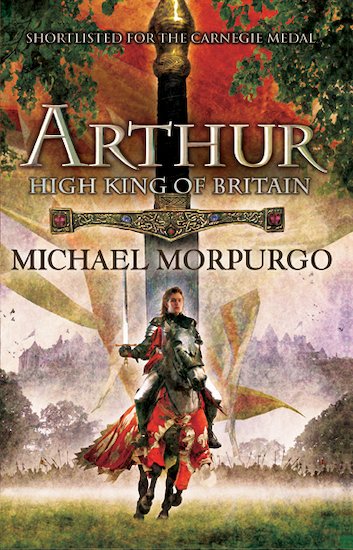 As we are reading more of the book, we are discovering more about Arthur's life. When he found out that he was given to his 'parents' by Merlin to be looked after, he felt a little lonely and sad so he ran to a meadow to feel happy and calm. This week we were writing an alternative place that Arthur could have gone to. We listened to some birdsong, wind and water rushing whilst drawing a picture of our imagined setting before describing it with similes, alliteration, adjectives and onomatopoeia.
We are focussing on the 2, 5 and 10 times table currently, learning these tables both in and out of order. We used some pictoral representations to gain a deeper understanding of the mathematical concepts. This included an array, for example in the multiplication 2 x 5 we drew two circles to represent two groups and drew five dots in each. We also looked at the inverse, so 5 x 2 as five groups each with two dots in, but recognised that the answer is the same.
Week 5: Dragon egg leaflet. Measurement.
As I'm sure you're aware, we had a dragon visit our classroom late last week who left behind some very important dragon eggs. Luckily, there was enough for each child to take one home over the weekend to look after :) The children have been writing about all of these experiences to create a non fiction leaflet about how to take care of the dragon eggs. The children have included several different features in their writing including facts and information, the second person, imperative verbs and sub-headings. Thank you for your support with this as it has led to some truly great writing.
In maths we have been learning about measurement, including centimetres, millimetres and even metres. The children have been taught how to correctly measure and record their data, how to make an estimation of the length of different objects and even compare the lengths using the greater than less than symbols.
Week 4: Letter. Addition and subtraction.
Seeing as we were so brilliant in writing some missing person posters which helped find King Arthur, he sent Miss Ross a voice message asking if we would help him in battle! Of course, we said yes! We had to leave in such a hurry so didn't have time to tell anyone where we were going. Therefore, we wrote a letter to a loved one to tell them of our whereabouts and give them some information on the battle roles, clothes and equipment we had.
We have really challenged ourselves this week in maths, using addition facts to 100 and deriving related facts for example, if we know that 4 + 6 = 10 then we also know that 40 + 60 = 100 and the same with subtraction. In addition to this, we have spotted patterns in calculations for example 1 + 0 = 11, 10 + 1 = 11, 9 + 2 = 11, 8 + 3 = 11 and so on.
Week 3: Missing person poster. Shape and space.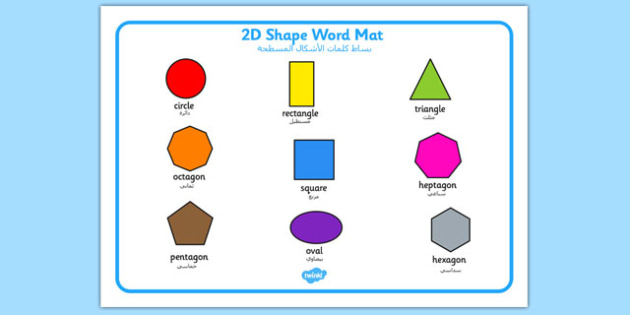 Year 2 had an urgent notice delivered to the classroom via Mrs Powell which told us the unfortunate news that King Arthur had gone missing! We took on the challenge of helping to find him by creating some wonderful missing person posters to describe his appearance, personality and where he was last seen.
We have been shape detectives this week, figuring out the properties of named shapes and then completing the opposite, naming shapes based on their properties. We used vocabulary such as vertices, sides, symmetry, straight and curved.
Week 1 and 2: Settling in and routines.
During this week we will be sharing the book 'An Atlas of Imaginary Places'. 2HR will be focussing on an island called 'The Sea Forest'. A huge wave from the deep blue sea crashed into the forest leaving all the sea creatures stranded. They never returned to the sea so learnt how to survive living amongst the trees.
The children will be completing some English and Art work based on this learning and I am really looking forward to see what they create! Each class are completing work on a different island and you are invited to a showcase of our recreation on Friday 13th September after school.
Important Information
Reading Records will be checked and signed on a regular basis. Please continue to read with your child as much as possible at home and sign their diary to indicate how many pages they have read.
Homework will be given out on a Wednesday and will be due in on the following Monday. Homework will alternate between English and Maths every week.
PE will take place every Tuesday and Friday (at the moment) so please ensure that your child has the correct kit, clearly named.
Spellings
Every Friday the children will be tested on their new words, which are derived from the Year 2 National Curriculum spelling rules. If you find the time, it would be greatly appreciated if you practise spellings with them at home throughout the week. When the tests are marked we of course look at the spelling of those words but we also look at a few other things as well. We check to see if the word is legible (if we can't read it, we can't mark it), whether ascenders and descenders are written correctly e.g. if a p doesn't have the tail below the line then that would make it a capital or if an ascender sits on the line and is the same size as a regular letter for example if a k is the same size as an a. These may seem like quite small things but they make a big difference.
These are two of the statements that the children must reach by the end of year 2 taken directly from the government's guidance on the assessment framework for what the children must reach by the end of year 2.
form lower-case letters in the correct direction, starting and finishing in the right place
form lower-case letters of the correct size relative to one another
If we're strict now and embed this practice into their weekly tests then they are much more likely to meet this target at the end of the year. Although it may be a shock at the start of the year it very soon becomes habit and we are able to reap the rewards throughout the year. I explained all this to the children and explained that they shouldn't worry about this test as it's a great way to show off their knowledge and handwriting. I also told them that I am not particularly worried about their actual marks while this new process becomes embedded.
Thank you so much for your support so far and please do not hesitate to come to me with any questions you may have. I will be on the class door most mornings and at end of day if you would like to pass on any information. Alternatively, if you would like a lengthier conversation, please arrange an appointment with myself or the office or write it in your child's Reading Record. If there are any changes to end of day pick up, please let me know in advance. I can't wait to start our great year together.
Kind regards,
Miss Ross