6CR
Welcome to Year 6, 6CR.
Welcome to our page and thank you for visiting! Here, find out what 6CR are up to, view some of our amazing work and keep up-to-date with notices and dates important to our year group.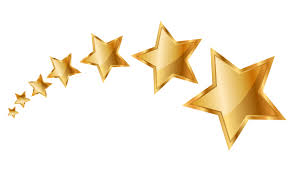 ​
Please use these clickable links to navigate our page.
What's New? / Important Information / Useful Links
---
What's new? 24/10/19
What a wonderful first half term we have had in 6CR! The children have worked their socks off from the beginning of the year, enjoying a rich and varied curriculum rooted in our shared topic of Conflict and Courage - a study of World War One.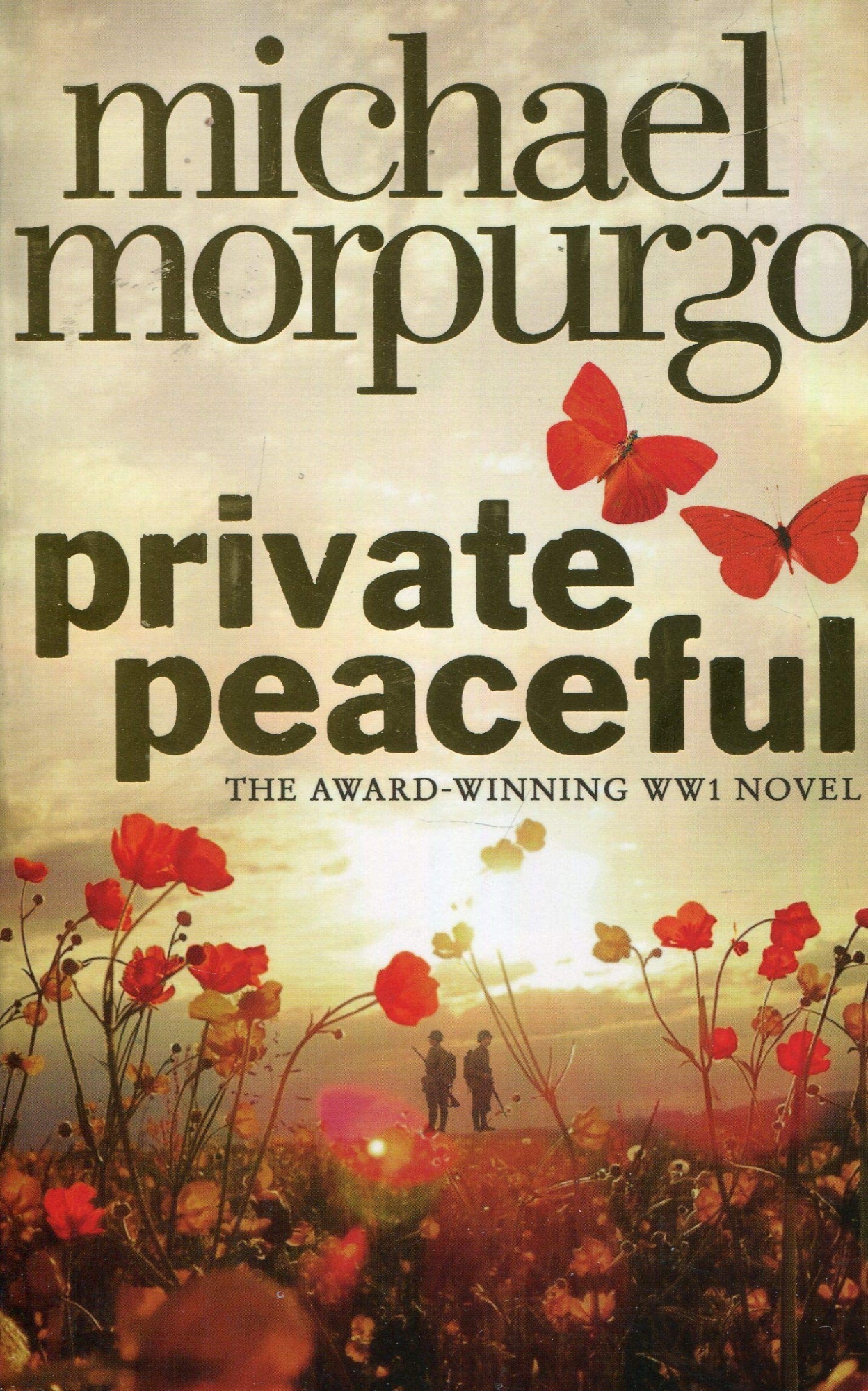 We have been reading 'Private Peaceful' by Michael Morpurgo - a heartbreaking take of brotherly love that follows Tommo and Charlie Peaceful from their quiet upbringing in the sleepy Devonshire countryside to the battlefields of Europe during the Great War. Children were gripped as they examined the character of the awful Grandma Wolf, empathised with key characters as death and sickness struck their friends and families, wrote motivational speeches to encourage young men to enlist, created narratives for a mission across No Man's Land and finally, argued for the life of a young solider before saying our final goodbyes through a heartbreaking letter between the two brothers. We have laughed, cried and cried some more as we have shared this wonderful story. The children's books are immaculate and we are looking forward to sharing some of the writing in a showcase display on our corridor and through our Wartime Christmas Family Learning event (see dates at the bottom of this update).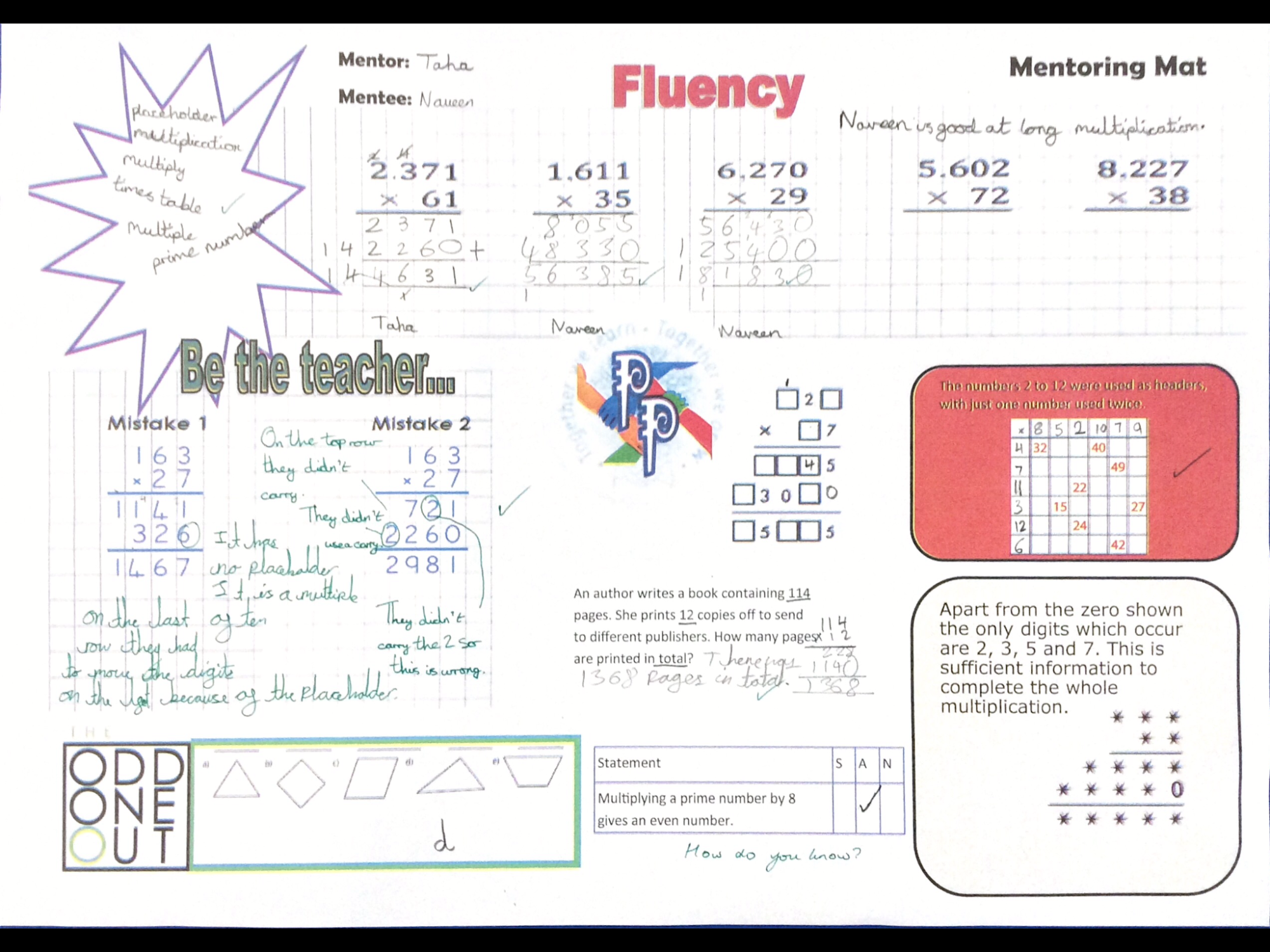 In Maths, we have focused on developing our number work this half term, recovering learning for addition, subtraction, multiplication and division of numbers - meeting a new friend(!!) in long division, and began to reaquaint ourselves with fractions. Year 6 have begun developing their leadership skills through learning conversations centred around Peer Pair Mentoring Mats. Children work in pairings where one child assumes the role of the 'mentor', who coaches the 'mentee' through a number of challenges linked with the learning of the previous week. Children have entertained us no end as they celebrate being crowned 'Mentor/Mentee of the Week!' What has been truly wonderful is to see the children's confidence blossom as they articulate their learning so clearly following the partnership.
Conflict and Courage
The first half of our topic has seen us examine World War One. Using Private Peaceful as a hook and a guide, children have journeyed through the war along with Tommo, understanding how the war began, the catalyst that the death of Archduke Franz Ferdinand provided, the recruitment process and understanding what life was like for soldiers in the trenches of Europe. Children have been curious, interested and - for some - a tad obsessive as we have delved into the history of this terrible event. A stand-out activity was how children collaborated to become experts in certain areas of trench warfare e.g. health and safety, weapons, daily timetable etc, and create interactive posters for display in school.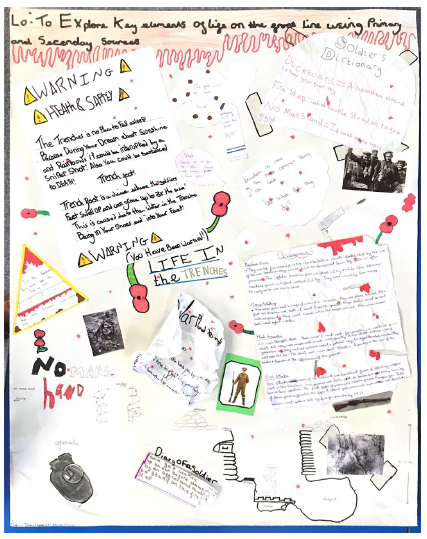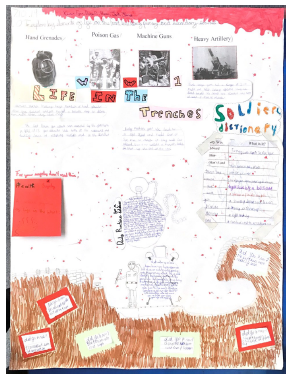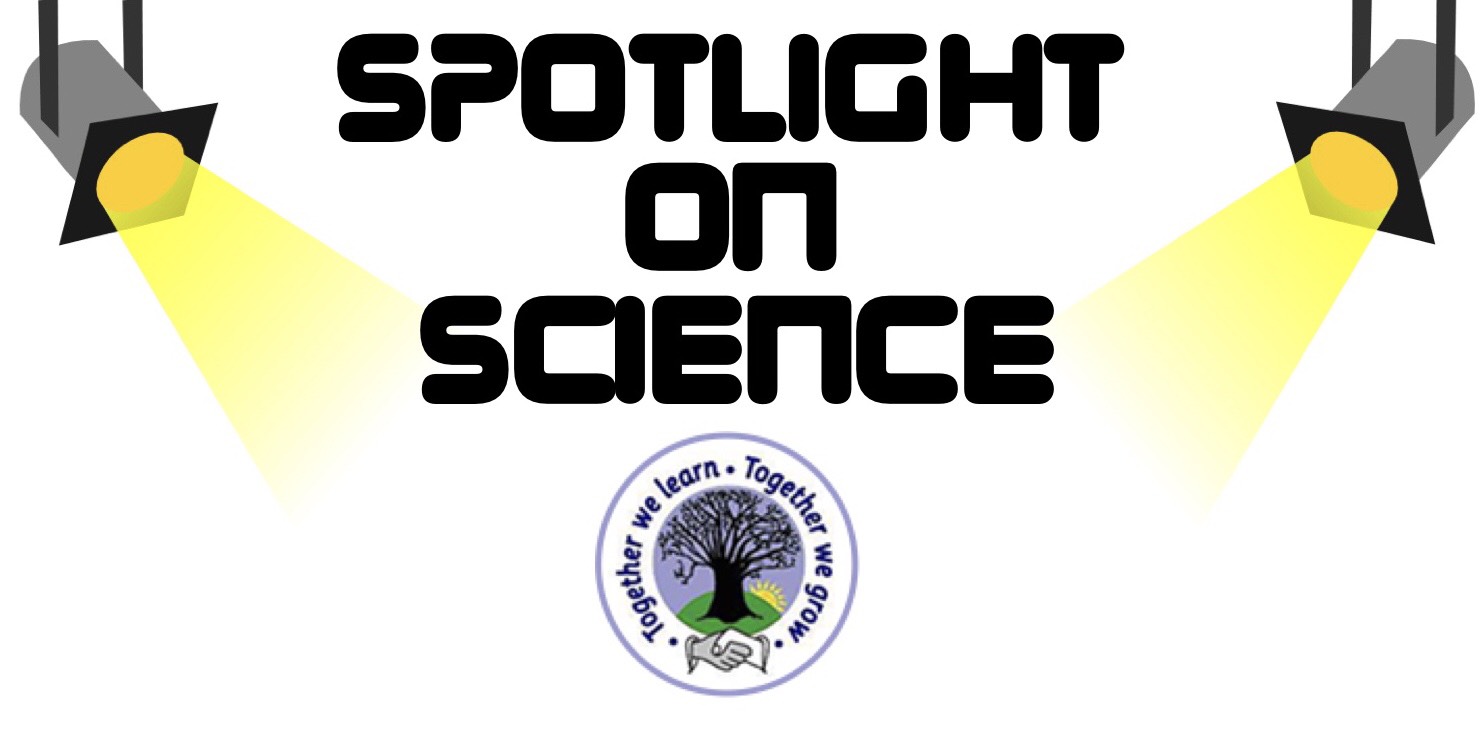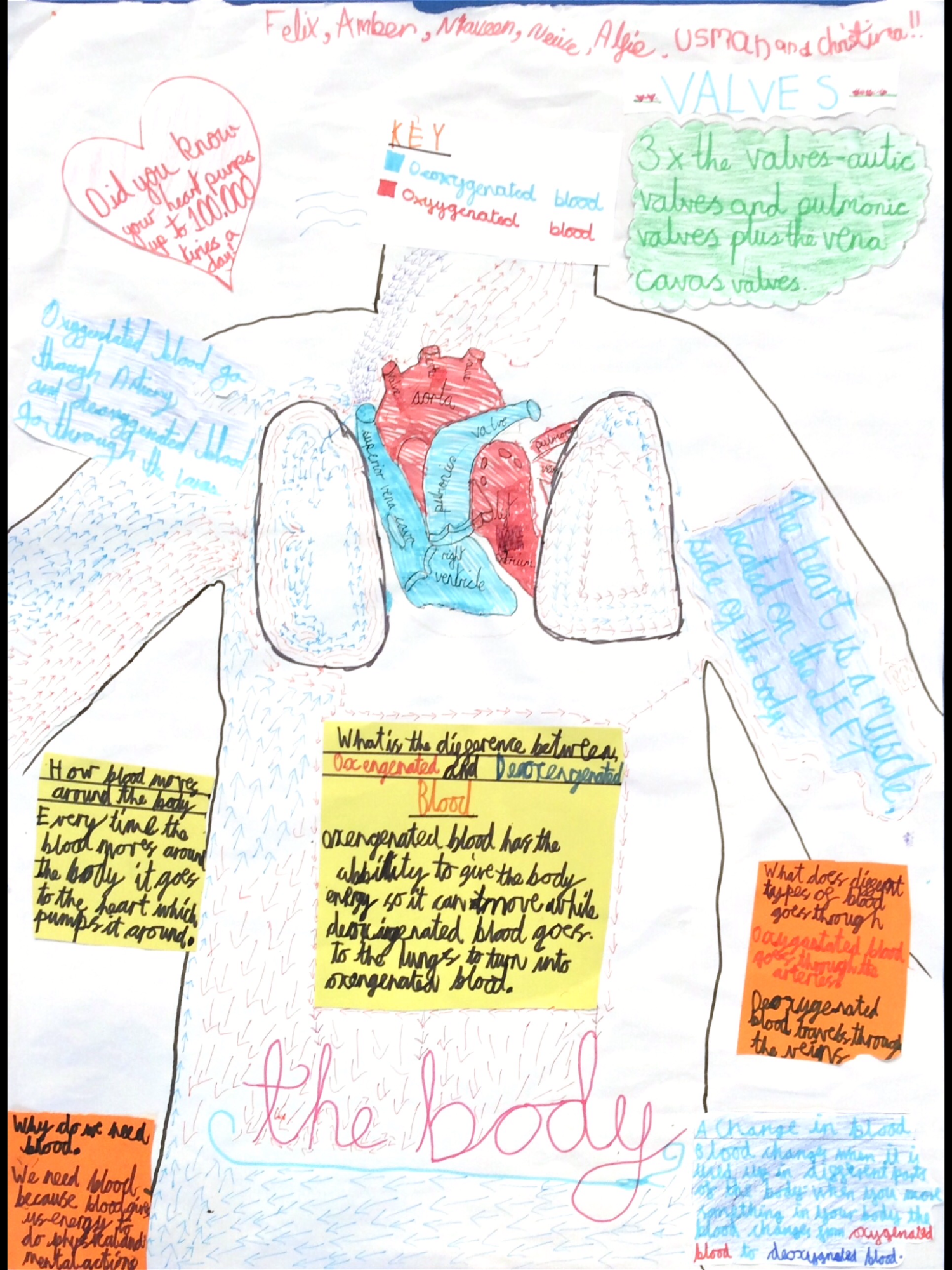 In Science, we have been learning about the circulatory system. We began by 'zooming in' and looking at the structure of the heart and how it works to direct blood around the body. We slowly zoomed out, identifying how the heart fits in with the rest of the system including the lungs and blood vessels, providing oxygen and transporting it around the body where it is needed. We spent a lively afternoon investigating pulse rate (although some children found it tricky to locate their own... luckily, we established that if they're walking about they must have one!) and investigated how exercise can impact beats per minute. Finally, we have learnt about the function of the blood and its role within the human body; children created personal-ads for red and white blood cells, plasma and platelets. A particular highlight was one child's work that conceded that cells love 'long romantic walks on plasma beaches' - a creative stance on a scientific concept, I will say!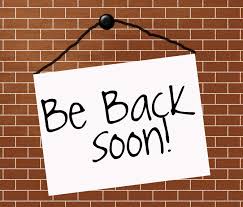 As you will be aware, Y6 are off to JCA Condover Hall on the first week back for a week of adventure and fun! A memo will be coming home tomorrow afternoon with final preparations and instructions.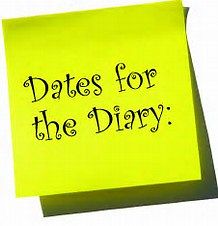 w/c 4th November - Condover Hall residential
Each Friday from 15th November - Forest Schools for Year 6
18th November - Condover Celebration Evening 6pm KS1 Hall
8th December - Wartime Christmas Family Learning
16th December - (Morning slots) KS2 Carol Services
Please remember that if you have any queries, I am available each afternoon on the school gate.
Thank you for all of your support this first half term of Y6.
Miss Reeves.
---
4/9/19
Hi everyone and welcome back! Where did the six weeks go? It has been lovely welcoming a new class into the top year at Leasowes, and we can already see that we have a strong, enthusiastic and responsible cohort on our hands.
Please note, that this half-term Y6's P.E days are Thursday and Friday afternoons, and both sessions will be taught by Mrs Moores.
R.E will be taken by Mrs Spooner on a Thursday afternoon.
Year 6 will take part in Forest Schools in the half-term before Christmas.
Homework days remain as in Y5, with homework issued on Wednesday and due in the next Monday. However, there is an increase to two pieces - one English, one Maths - to begin the preparation for secondary school. Spellings will be given out on a Monday and the test will be the following Monday.
As soon as it is finalised, our class timetable will be available at the bottom of the page. Please note that this is subject to change.
Much of our learning for the first two weeks of term will be focused on a wonderful book, "The Atlas of Imaginary Places" by Mia Cassany and Ana de Lima. As has become transition at Leasowes, the whole school will be working on this text building towards a celebration of writing and artwork. School will be open to parents after school on Friday 13th September if you're keen to see what we get up to linked to the text. I don't want to give too much away, but Y6 are working on 'The Labyrinth of Desires' and 'The Desert of Lost and Found'. Mrs Wood's pick this year is sure to enthuse children as they return to school.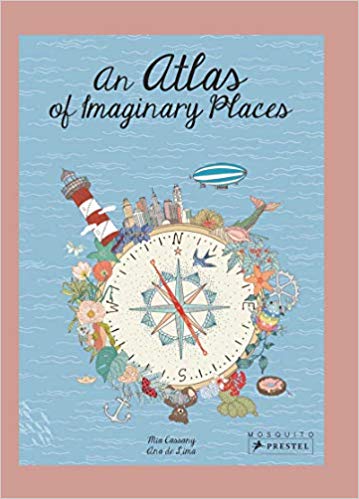 ​
Next Tuesday - the 10th September - is our "Meet the Teacher" evenings. Please keep in mind that the Y6 presentation will detail information about your child's education this academic year, and will also be an opportunity to gain information out next half term's residential trip to Condover Hall. Due to the time needed to address both of these topics, Year 6's only session will be at 5:45pm in the KS2 Hall, continuing past 6pm. Note that all other year groups will have two sessions, so if you have a child in another year group, please attend that session at 5:00pm and then join us in the hall following it.
This evening will not detail information regarding end of KS2 SATs; there will be an additional meeting for parents on January 13th 2020.
Please remember that if you have any queries, I am available each afternoon on the school gate.
Miss Reeves.
---
Important Information
Here, we will post important dates and information.
Tuesday 10th September - Meet the Teacher evenings. First session (non-year 6) 5.00pm-5:30pm. Second session (including year 6) 5:45pm.
Monday 4th November- Friday 8th November - Condover Hall residential trip.
---
Useful Links for Year Six
Please let me know if you discover another great one!
BBC Bitesize KS2 - English, Maths and Science videos, games and more.
Spelling Frame - A simple website for practising the Year 3/4 and 5/6 spelling lists.
Espresso Learning - A site school has bought into; see your teacher for your login.
Compare4Kids - Some free activities, including Year 6 SATs 'online boot camps'.
Sumdog - Online maths games. Please see your teacher for your login.
Parkfields Links - Links to a raft of helpful sites for revision.
iXL Maths - a subscription site, with limited free activities. Great for focusing on specific maths skills.
Clarity Maths - A site with links to old style Key Stage 2 Maths Papers, Maths Tutorials as well as Maths Games. Some of these games are linked to Memory and would therefore help pupils to retain key information.
Mad4Maths - Click on "For Kids" to access some fun games to practise speed of recall of times tables.
Crickweb - A range of English games and activities.
KS2 Literacy - Activities to reinforce and practise a range of spelling rules.
Spellzone - A range of activities and games to practise a range of spelling rules and patterns.
For printable resources, please access our Parent Secure area for Year Six. Click the Parent News tab at the top of the page. This will give you access to TT38 (times table) resources, arithmetic/reading/grammar test resources and more, that we can only offer to parents if uploaded in a password protected area. If you have lost yours, please see someone in school for the username and password.