Forest schools
At Leasowes we are continually looking for ways to inspire and engage children in their learning particularly using the outdoor environment. Making the most of our enviable grounds, we have three Level 3 accredited Forest School leaders: Mr Rock, Mrs Carr and Mrs Rowell. This year Mr Rock will be leading Forest Schools alongside Mrs Carr and Mrs Rowell. They will regularly take groups into our woodland environment and all year groups will get the opportunity to participate for a block of learning throughout the academic year. In addition, we have now started to run Forest Schools clubs.
Attached is a brief overview of the Forest School ethos which details the origins and how children may benefit from experiencing this unique approach to learning.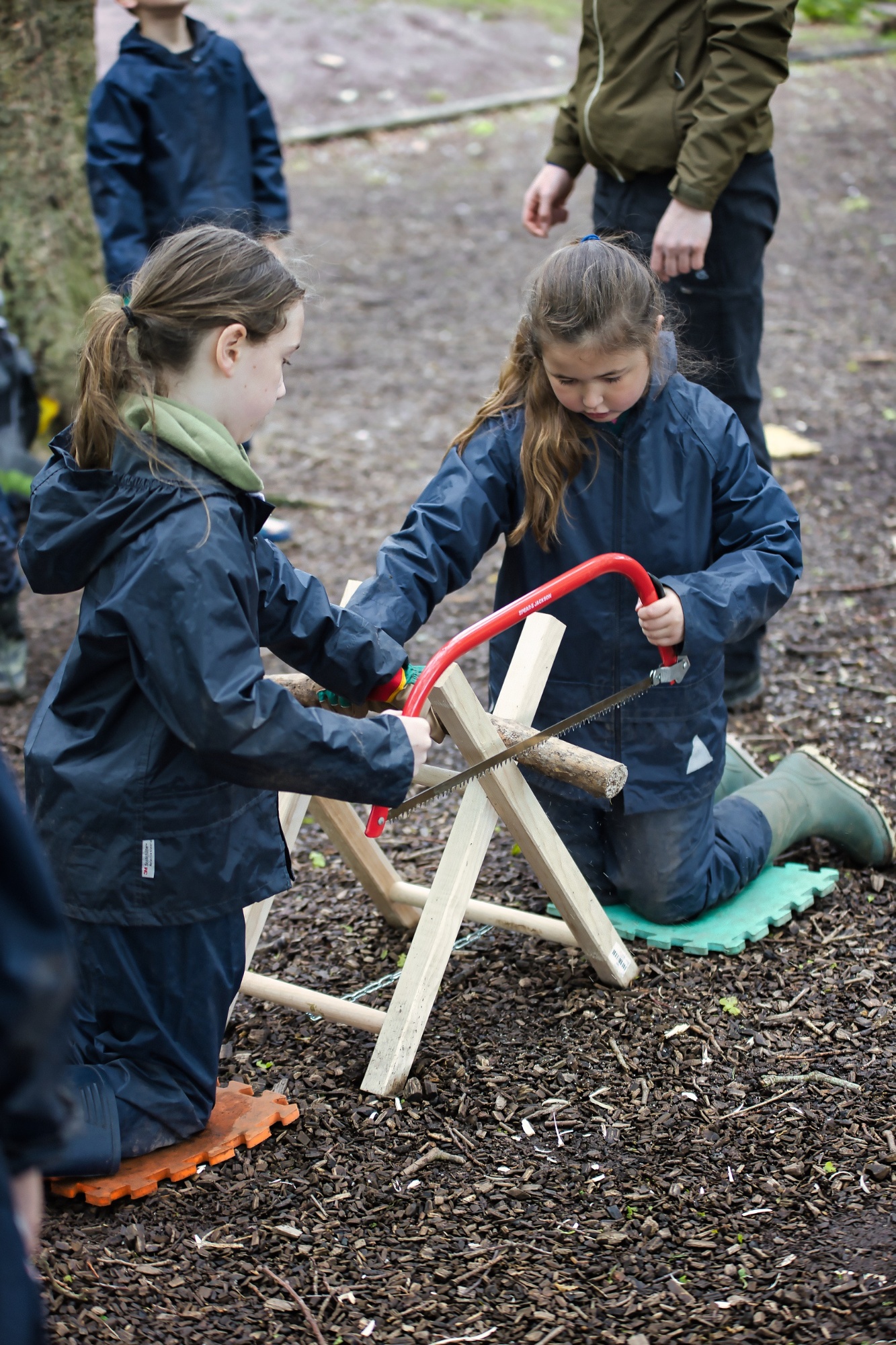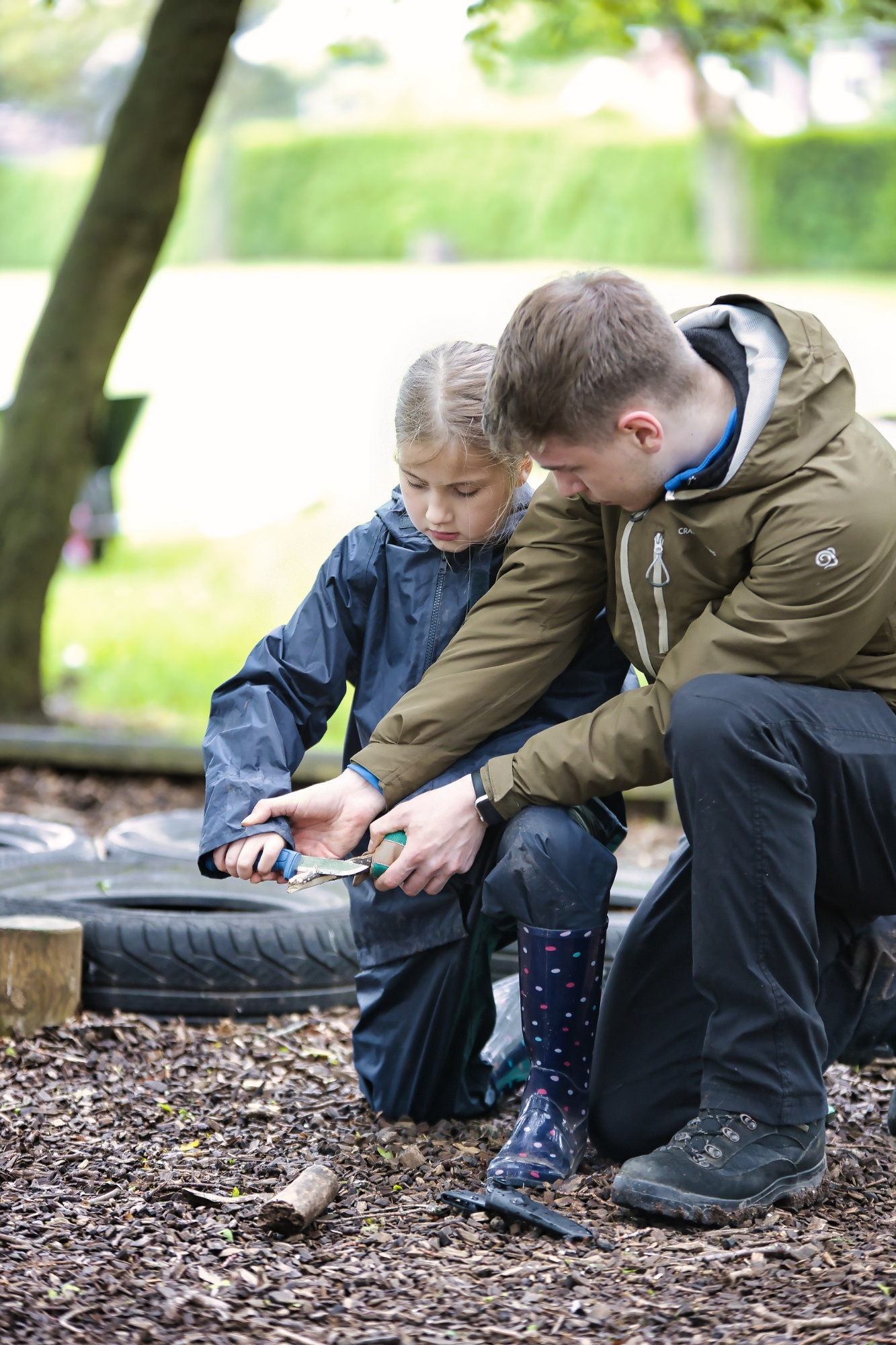 Forest School Information for Parents
Forest School is an inspirational process that offers children opportunities to achieve, develop confidence and self-esteem, through hands-on learning experiences in a local woodland environment. By introducing Forest School sessions at Leasowes, we aim to nurture an understanding and respect for natural places where children experience nature at first hand through a series of engaging and achievable tasks.
The Forest School experience brings learning to life and improves a child's ability to work co-operatively whilst also offering them opportunities to take risks, make choices and initiate learning.
Where does the idea come from?
Forest schools originated in Sweden during the 1950s and was a way of teaching children about the natural world. The idea was adopted by Denmark as an important part of Early Years provision. The concept was introduced to Britain in 1995 by Bridgwater College and is being developed all over the country.
Who is Forest School for?
Everyone can benefit from Forest School. Forest School provides a valuable teaching tool for a wide range of curriculum subjects. It is an excellent way to support and enrich the National Curriculum and engages children with a variety of needs and learning styles.
What will happen during a Forest School session at Leasowes?
At Leasowes, children attend Forest School sessions every Monday afternoon for a minimum of 5 weeks. The sessions are led by Mr Rock, Mrs Carr and Mrs Rowell, with Mr Williams supporting.
During these sessions, children experience all sorts of woodland activities that help them to build an understanding and appreciation of the woodland as well as learn together in a totally unique way. The activities are always hands-on and may require the use of a range of tools. The sessions will also allow time for peer mentoring and for the children to reflect on their experiences at Forest School.
Forest School Kit List
Please ensure that all kit is in school for your child's Forest School sessions; even when sunny and warm at the start of a session the temperature within the woodland can be many degrees lower. The whole session will be spent outdoors whatever the weather- so appropriate clothing is essential. The only time that we will not be working outdoors is in excessive high winds or lightning. Please be aware that children may get muddy during these sessions so for their own comfort it is important that they are wearing appropriate clothing.
Clothing needed for Forest School sessions
Sturdy trainers, boots or wellies
Socks
Long trousers
Long sleeved top
Warm jumper/zip up hoodie
Waterproof jacket & trousers (we do have a bank of waterproof trousers and jackets that child can use during our Forest School sessions)
Hat/gloves (in winter Forest School sessions)
Sun hat (in summer Forest School sessions)
Forest School Overview
Term
Year Group
Topic/Focus

Curriculum Links
Autumn 1
Year 3
Stone Age- Fire lighting, tracking, Stone Age painting, clay pinch pots or Neolithic stone balls, Stone Age houses.
Autumn 2
Year 6
World War II: shelter building, slack line, cookery over a fire, Kelly Kettle, Remembrance monument, Morse code, semaphore, combat course.
Spring 1
Year 2
The Great Fire of London: Fire lighting, bridge building, bread making, wattle and daub/ timber structures, firefighter drills.
Spring 2
Year 1
Traditional Tales: Goldilocks and the three bears Porridge, fairy concoctions. Three Little Pigs Models of houses,shelters. Hansel and Gretel Trails and Tracking, bridge building, flower band horns. Bear Hunt Using the natural space.

Speaking and Listening
Reading
Art
DT
PSHE

Summer 1
Year 4
Europe: Flags, natural paints and pigments, natural brushes, sculptures, fire, whittling.

Languages
Geography
Art
DT
PSHE

Summer 2
Year 5
Music and Magic: Making natural instruments, creating natural 'potions', crafting broomsticks, den building, slack line, clay tree guardians.