Junior Leadership Team
At Leasowes Primary School, we believe that every child should have a voice. Each year a Junior Leadership Team (JLT) is formed through an rigorous application and interview process. Our JLT (usually) includes 2 children from each year group who then meet regularly to discuss matters relating to the whole school. Due to the COVID-19 pandemic, our JLT for the academic year comprises of only Year 6 children to avoid mixed bubbles.
So that all children's voices and opinions are heard, we invite parents and students to contact the JLT via the email address below. We will endeavour to respond within a fortnight and will also share any necessary responses on this page.
J.L.T@leasowes.staffs.sch.uk
Meet the JLT
Matthew (Head Boy)
My name is Matthew and I am Leasowes' Head Boy. I chose to apply for JLT because I would like to make Leasowes a better place for years to come. I have been involved in many sports teams at Leasowes and I have also had other roles of responsibility.
Paige (Head Girl)
My name is Paige Harrison-Ward, I'm in year 6 and I'm Head girl at Leasowes Primary School.
I joined the JLT to:
· help the children and staff achieve their best
· promote more reading (I love to read!)
· be part of what makes this school great!
We're the future after all!
Ben (Deputy Head Boy)
Hi, my name is Ben Phillips and I'm the deputy head boy at Leasowes. I really enjoy my role in the Junior Leadership Team as I get to make many decisions and have my say in meetings that take place every week. I feel it's really important that we have a JLT at Leasowes as it helps the students feel that their voices are being heard too.
Olivia (Deputy Head Girl)
Hello, my name is Olivia McMahon, I am in Year 6 and Deputy Head Girl. I absolutely love reading books and want to help to encourage others to develop a love of reading too. Being passionate about Leasowes, I wrote a song all about our school and our values, as I want to be a positive role model to others.
Lyra
Hi my name is Lyra and I am in JLT. The reason why I am in the Junior Leadership Team is because I like to help people any way I can and give helpful ideas if you need them. If you need any help just ask me, my fellow JLTs or the head of JLT (Miss Leonard).
Connor
Hello, I'm Connor, Minecraft fanatic and coding ace! I chose to be a JLT member because I wanted to be a good role model for the rest of the school, to help make good decisions and collaborate with my peers. I am proud to represent Leasowes, the school I love.
Summer
Hi, my name is Summer and I love the JLT. I am the smiley one and love to help people. I am hard working and do what I am told. I always listen when people are speaking and don't interrupt. I enjoy being in this team and making Leasowes a fantastic school.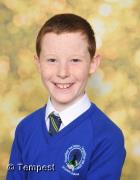 Joe
My name is Joe Holleran and I am a JLT member in Year 6. I have wanted to become JLT since school council started. In year 3, I was made Digital Leader and I really enjoyed being involved in the all the technical decisions. The aim of JLT is to make the school a better place for teachers, pupils and parents and I feel lucky to be a part of it all.
Yasmina
Hello! My name's Yasmina Hood and I'm part of the JLT. I have joined JLT because I enjoy leadership. This allows me to show other pupils a good example of how to be respectful and kind to each other. In addition, I like helping others in different situations.
Sophie
Hi, I'm Sophie and I'm in 6EL. I wanted to be in JLT because I wanted to make the school the best place it could possibly be. I also joined because I wanted to be a good role model to everyone in the school.
Danny
Hello, my name is Daniel and I am part of 6EL. Ever since I was in the School Council in Year 2 I wanted to be part of JLT again. I wanted to be in the JLT because I wanted to make the school the best place it could be. I like helping my peers when they are down. I am proud to represent Leasowes, the school I love.
Aneela
Hello, my name is Aneela Brooks and I'm part of JLT. when I first came to the school I had aspired to join JLT and during year 6 I decided to volunteer as I felt I could help make a positive impact towards our school for the remaining time I will be at Leasowes.