YEar 1
Welcome to Year 1!
Wednesday 5th January 2022
Welcome back everyone! We hope you all had a wonderful Christmas break and new year. We are so excited to see you all back in school and to hear about all of the exciting things you got up to. As we said before Christmas, our new topics this term will be based around the theme of 'Into the Forest'. We will be exploring Cannock Chase and the Amazon Rainforest in Geography and we will be learning all about plants in Science. As we are 'Rooted in Reading' we have some very exciting texts to read in our English work that are all based on forests. These include Little Red Riding Hood, Into the Forest by Anthony Browne and The Tin Forest by Helen Ward and Wayne Anderson.
PE will continue on Wednesdays and Fridays. Phonics books will be sent home each Tuesday. However, please can these be brought into school each day along with the children's home readers so that when they are reading independently in school, or to a teacher, they have both their phonics book and home reader to choose from.
Please find attached the Spring Timetable for Year 1. As always, we are on the door each morning and evening if you need to speak to us.
Mrs Dodd and Miss Ross :)
Thursday 16th December 2021
WOW! It is the end of the first term in Year 1. Can you believe it? We can't! It has absolutely sped by and we could not be prouder of the children. Over this term they have grown in so many ways; moving from learning through Continuous Provision to learning as a whole class, they have developed their friendships and learnt how to manage their feelings and emotions more regularly and have fully embraced life in Year 1. When we look at their books, we cannot believe the progress they have made in their Writing and Reading and the amount of knowledge they can now retrieve about the different topics taught this term is incredible. We are sure that at home you as parents can see this progression too!
The last 2 weeks has been very exciting in Year 1 as each day we have followed the Leasowes Advent calendar activities starting with decorating our classrooms and ending with a very funny Jack and the Beanstalk Pantomime and Christmas film. The children have really loved the countdown to Christmas but they have still applied themselves and shown the Leasowes values through their learning. In English, we revisited the Toys in the Museum and read a story called Christmas at the Toy Museum. The children wrote some brilliant pieces about what they thought the toys might get up to in the Museum when it was shut for Christmas. In Maths, the children have been retrieving their knowledge of addition and subtraction, halving and measures to solve some mystery maths and in Science they conducted an investigation into waterproof materials to make a new coat for Paddington.
Finally, before we say a "Merry Christmas and Happy New Year" to you all, we cannot leave this post without mentioning the amazing showcase that was the Year 1 production last week. Wow, wow, wow! As teachers we were so proud of each and everyone of them. They learnt so many words to songs and dances and considering this was their first performance to an audience, they were not fazed at all. We were so proud we cried - much to the amusement of the children. They were happy tears we assure you!
We cannot wait to see the children back after the break and are so excited for their learning. Our new topic will be Into the Forest and in Science we will be learning about plants. Into the Forest will be a Geography based topic and focusses on Cannock Chase and the Amazon Rainforest.
We hope you all have a well deserved break from school and have a very happy Christmas and New Year!
Mrs Dodd and Miss Ross :)
Friday 3rd December 2021
It has been a busy few weeks in Year 1. The children have been working extremely hard in all lessons and have been thoroughly enjoying themselves. In English, they followed a set of instructions to make their own cup and ball toys and then wrote instructions for somebody else to recreate their own. In Maths, they have been focussing on subtraction and last week were learning about direction and which is their left and right!
The children were very lucky to go on an educational visit to the Museum of Cannock Chase. There they learnt about old toys, were able to collaborate to sort a timeline of old and new toys, they took part in a dance and art workshop AND they even watched a Punch and Judy show. As this was their first ever visit out of the school, even the travelling on the coach and eating lunch caused huge excitement. It was a pleasure to take them out of school and they did us all proud, showing the Leasowes values in action.
This week has seen Christmas arrive in Year 1. Our classrooms are decorated and the children have enjoyed listening to Christmas stories and wearing festive head gear. They have been very busy practising their production and even performed to Year 2 today. They were amazing and we cannot wait for you to see their performance next week. The list of Christmas advent activities is below so that you can see what is happening each day. As always, we are on the door each morning and evening if you need to speak to us.
Have a lovely weekend.
Mrs Dodd and Miss Ross :)
Friday 12th November 2021
Hello everyone and welcome back! What an amazing 2 weeks it has been since Half Term. The children came back to school with excellent attitudes and have really risen to the high expectations of this half term. We began the fist week back with looking at non-fiction writing and the children worked really hard all to create an explanation text for their grandparents to tell them all about the types of toys they play with now. The children had to think very carefully about the purpose and audience when writing this and, since they are more used to writing fictional pieces than non-fiction, they rose to the challenge beautifully.
This week in the English lessons we have been focussing on the wonderful story of 'Old Bear' by Jane Hissey. The children loved this and began the week by writing their own page for the book. They had to think of ways to rescue Old Bear from the attic. As teachers, we were blown away by their ideas - there was everything from jumping on the bed to building a rocket! One child even said that if the toys jumped up and down hard enough they would create an earthquake to make Old Bear fall out of the loft to them. Marking their work was an absolute pleasure. The second half of the week looked at Old Bear himself. The children had to use adjectives to describe his appearance and his personality. They were introduced to new vocabulary such as 'wise', 'knowledgable' and 'respectable' as well as 'tattered' and 'worn'. The children absolutely love learning new vocabulary and they were all keen to include these words in their work.
In Maths, the children have been learning about Place Value and Odd and Even numbers. The children found Place Value quite tricky as it is hard to partition a number but they showed their Leasowes values in action by having the courage to keep going and challenge themselves and they set themselves high aspirations to achieve. The focus was partitioning numbers such as 34 into its 10s and 1s (30 + 4) and any further practise of this at home would greatly benefit them. The children have also been learning about odd and even numbers and were introduced to 2 aliens 'Ozzy Odd' and 'Evie Even'. The children were able to spot that odd numbers have a 1,3,5,7 or 9 as the unit number and even numbers have 0,2,4,6 or 8. They loved challenging themselves to sort larger numbers as to whether they belonged to Ozzy or Evie.
Whilst our English texts still focus on the Terrific Toy Tales topic, we have moved on from our History topic of Old Toys, to focussing on the world around us in Geography. The last 2 weeks have seen the children learn the 4 countries that make up the United Kingdom and their corresponding capital cities. To help them remember, we came up with some actions for each one so ask your child and see if they can teach you too!
Year 1 did us very proud on Thursday when we took part in the school Remembrance service on the playground. They stood beautifully silent and showed great respect for the soldiers. They then applied the Art element of value, to create some beautiful poppy art work. This is on display between our classrooms.
Coming up next week, the children will be learning how to make a cup and ball toy and writing instructions. They will be learning how to use a numberline for subtraction and addition and will be ending the week with visiting the Museum of Cannock Chase to learn more about toys from the past. We are very excited about their learning so far and cannot wait to share more with you.
As always, please ensure you are reading with your child everyday. They have a Phonics book, a home reading book and the Big Cat e-books given to them so there is plenty for them to read. They can change their home reading book as often as they read in the boxes in our rooms.
Have a lovely week!
Mrs Dodd and Miss Ross
Friday 22nd October 2021
Hello everyone and happy half term! The children in Year 1 have worked so very hard over the past few weeks and Miss Ross and Mrs Dodd really enjoyed sharing their achievements this parents evening.
In English, we have been reading Paddington and our learning took us on a great adventure. We collaborated as a class to create a letter from Paddington to Aunt Lucy. We orally retold our letter together and focussed on writing this out in our books using capital letters, full stops and finger spaces. After this, we have read Toys in Space in which we predicted what the toy characters in the story might do if they landed on a certain planet. As the week progressed, we researched facts about the solar system and shared them with the class. Year 1 showed so much fascination with this non-fiction topic and enjoyed writing down the super space facts they had learnt. We loved finishing this weeks' learning by completing a 'Solar System Retrieval Quiz'.
Our maths learning over the past few weeks has been very enjoyable; we have learnt about doubling, length, number bonds to 10 and addition and subtraction. We have used lots of new maths resources to support our learning such as counting bears and number lines. When learning about length, we enjoyed learning how to use a ruler correctly to measure objects alongside non-standard units such as cubes. We ordered pictures of Paddington in size from shortest to tallest and then did this with some members of our class! When learning our number bonds to 10, we followed the CPA model (concrete, pictorial, abstract.) This meant that we began by using the part whole model and Numicon to physically represent the pairs of numbers which total 10. Following this, we were introduced to the bar model where we learnt that the top bar represents the whole number and the bottom two bars represent the parts, of which the size of the bar corresponds to the size of the number. This was a really great way for us to see how number bonds work. We finished the week by progressing onto word problems which used our knowledge of the number bonds. We circled the numbers in the word problem and worked out how to solve it. Here are some photos of the progression of our number bond learning.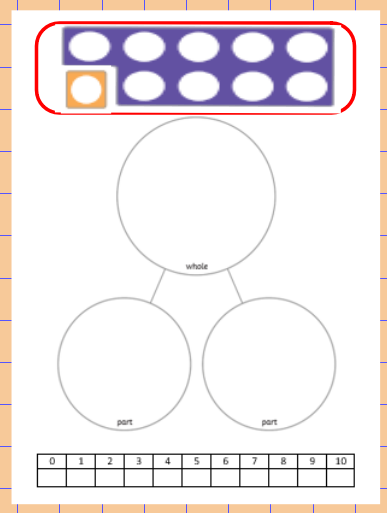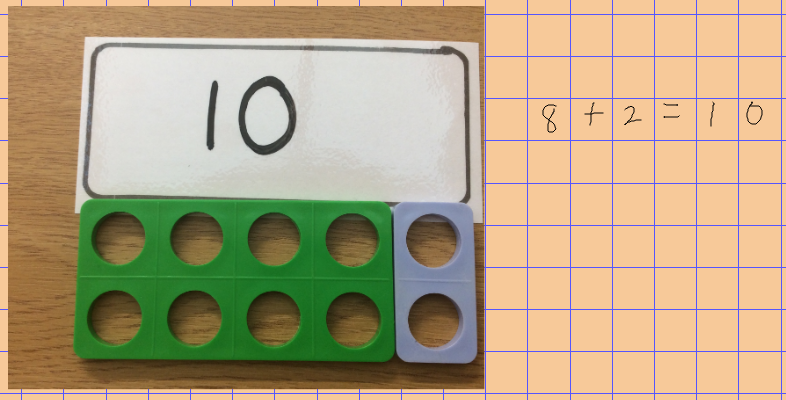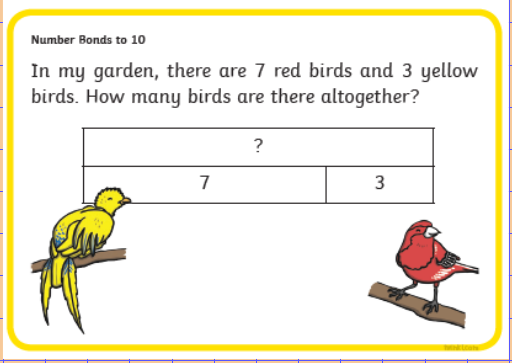 We hope you all have a safe and happy half term and a well earned rest. We can't wait to see you all again soon.
Miss Ross and Mrs Dodd
Monday 20th September 2021
Hello and welcome to another fun packed week of learning in Year 1. Exciting things have been happening within our classrooms and we hope that the children have been sharing this with you.
Last week, we set up our own Toy museum. The children spent the week writing labels and captions for their toys, they built their own toys from lego and they also began looking at a selection of old toys. On Friday this was showcased to Year 2 children who enjoyed looking at all of the different parts of our museum. However, something strange happened on Friday night. We left the toys at the museum but when we arrived at school this morning we found that all of the toys had run away. They have been spotted causing mischief around the school and so this week the children will be spending time telling the tale of the toys that went missing and trying to encourage them back to our classroom.
In Maths, the children have begun looking at 2D shapes. At home it would be beneficial if they could look at shapes around the house or different shapes of their toys. They have been naming squares, rectangles, triangles and circles and have been talking about their properties (number of sides and vertices). Some children have also been learning how to recognise a pentagon, a hexagon and an octagon.
Science has continued with learning more about materials. The children are learning about the different materials around us and their properties, using vocabulary such as stretchy, hard, soft, flexible, waterproof, rough, shiny, dull and smooth. Again, this is a good talking point at home when the children are playing with their toys or helping out around the house and extra use of this vocabulary would really reinforce their understanding.
We have been really pleased with how the children have settled so quickly into life in Year 1 and they are all now becoming more aware of the routines. By the end of this week, the children will also be assigned their new Big Cat ebook for them to enjoy at home. We will assign 2 books per child every 2 weeks. These are to be read alongside their home reading book and their phonics book.
As always, we will be on our classroom doors each morning and after school if you need to speak to us about anything. Please find below key dates and the class timetables.
Mrs Dodd and Miss Ross :)
Friday 3rd September 2021
Hello and welcome to a brand new year in Year 1. We were so excited to welcome all of the children back to school and it was lovely to hear how much they had enjoyed the Summer Holidays. The children came in really well and very quickly settled into Year 1 life. There are a lot of new routines to learn coming from Reception into Year 1 so please do not be alarmed if your child becomes a little tearful initially. As soon as they are used to the routine they will be fine.
We began the new term with a brand new book called "The Secret of Black Rock" and the children were very keen to listen to the story and approached the Talk for Writing activity with enthusiasm in abundance. As we are rooted in reading, we have chosen to focus on this book as a whole school so each class will be completing work related to it within English and Art lessons. This will be collated into a whole school display in the Key Stage One hall. In English, we will be creating warning posters to warn the fishermen about the black rock and to tell them reasons to stay away from it. In Art, we will be focussing on colour and shape to re-create a page from the book using oil pastels and paper.
In Maths we are working on counting and number with a focus on ordinal numbers, one more and one less and counting groups of objects. To support your child at home, it would be useful for them to practise counting in 1s and 10s forwards and backwards, thinking about numbers that come before and after specified numbers.
Phonics groups will begin next week but spellings and phonics books will not be sent home until the week beginning 13th September. Each week the children will come home with a reading booked matched to the phonic sounds they are learning that week and spellings will be sent home each Friday to learn for the following Friday. You child will also receive a reading book matched to their reading ability next week. This one they can change as frequently as they read. It is important for the children to be reading for at least 10 minutes each day to an adult. There will also be e-books available and reminders of login details will be sent out over the next couple of weeks.
We hope that your children have enjoyed the first couple of days back at school and are as excited as we are for the learning ahead. As always, we will be on our classroom doors each morning and after school if you need to speak to us about anything. Please find below key dates and the class timetables.
Mrs Dodd and Miss Ross :)
Important Information and Dates:
PE: Wednesday and Friday each week
Phonics Information Evening: Tuesday 11th January
KS1 Harvest - 13th October morning
KS1 Sports Day: 16th June
Summer Fayre: 24th June