Year 2
Welcome to Year 2!
Mr Locke and Miss Ross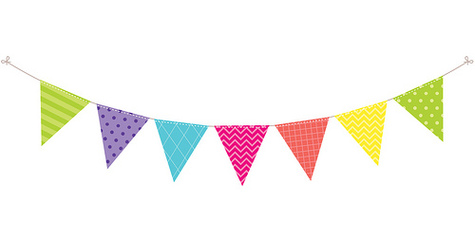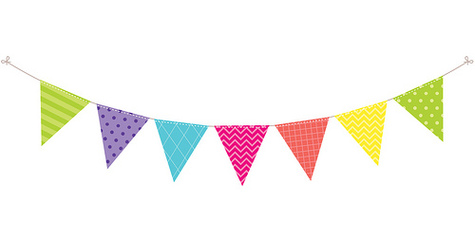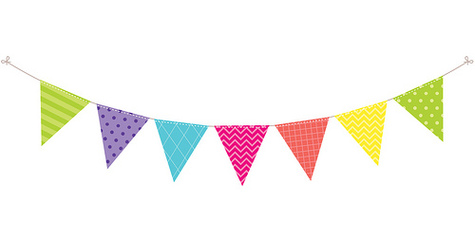 Reading book update
Learning at Leasowes is rooted in reading and we firmly believe it is a key aspect to children's overall development. Therefore, the Year 2 team have discussed several ways in which the system of changing reading books can take place so that it is as regular and as safe as possible. While this may need tweaking in the future, please bare with us as we attempt to set up this new system which is as follows;
Your child will have the opportunity to take home two school books a week (this will continue to be reviewed over the coming weeks).
Children will return their books as normal whenever they have finished reading them.
All returned books will be quarantined for the minimum three days in school before being issued to another child. We are expecting a large volume of books to be quarantining at a time, hence the need for taking home only two school books a week.
In the meantime, continue to read as much as possible with your child and please record this in their reading diary.
We appreciate that some parents may not wish to receive school reading books at this time, and we ask that you inform the school office if you would like to opt out of this service.
Thank you for your continued support and if you have any questions about this new system please speak with either Year 2 teacher in the morning or at the end of the day.
Kind regards,
Mr Locke and Miss Ross
Spelling update
Hello everyone, we have both had a lovely first full week back with the children and have loved getting to know them. We both can't wait to see what the future brings.
I just wanted to clarify the procedure for our weekly spelling tests, as I know there has been some confusion about our marking system.
Every Friday the children will be tested on their new words, which are derived from the Year 2 National Curriculum spelling rules.
When the tests are marked we of course look at the spelling of those words but we also look at a few other things as well.
We check to see if the word is legible (if we can't read it, we can't mark it), whether ascenders and descenders are written correctly e.g. if a p doesn't have the tail below the line then that would make it a capital or if an ascender sits on the line and is the same size as a regular letter for example if a k is the same size as an a. These may seem like quite small silly little things but they make a big difference.
These are two of the statements that the children must reach by the end of year 2 taken directly from the government's guidance on the assessment framework for what the children must reach by the end of year 2.
form lower-case letters in the correct direction, starting and finishing in the right place
form lower-case letters of the correct size relative to one another
I find if I'm strict now and embed this practice into their weekly tests then they are much more likely to meet this target at the end of the year. Although it may be a shock at the start of the year it very soon becomes habit and we are able to reap the rewards throughout the year. I explained all this to the children and explained that they shouldn't worry about this test as it's a great way to show off their knowledge and handwriting. I also told them that I am not particularly worried about their actual marks while this new process becomes embedded. Please do not hesitate to come and see me if you have any concerns or queries and I am sure I will be able to help.
Thank you for your support and I'm sure we are going to have a great year.
Kind regards,
Mr Locke and Miss Ross
______________________________________________________________________________________________________
Important Information:
PE: Wednesday and Thursday
Autumn Half Term: 26th October
Christmas Fayre: 27th November
Summer Fayre: 25th June
Thursday 3rd September 2020
We would like to wish each and every one of you a big, warm welcome to Year 2! Mr Locke and Miss Ross are really excited to be your teachers over the next year. Mrs Croton and Mrs Dodd have already told us how amazing you all are and we can't wait to start to get to know you better and hear about your wonderful summers. Year 2 is such an exciting year and we can't wait to make some fantastic memories with you. We are so proud of our curriculum and have many exciting learning opportunities to look forward to. These include studying topics on:
Kings and Queens
The Great Fire of London
Roarsome Dinosaurs
Around the World
In the Autumn Term. we enjoy our Family Learning Afternoon where you are lucky enough to share your Kings and Queens knowledge with your adults through some royal activities! The Great Fire of London topic is always enjoyed by Year 2 children, you will learn so many interesting facts and have a thrilling end-of-topic activity to look forward to. Although a shorter topic, Roarsome Dinosaurs is packed full of brilliant opportunities for learning where you will learn dinosaur names, their eating and living habits, and even dust through sand to excavate some fossils yourself… How incredible! During the Summer term, we travel around the world lesson by lesson, discovering foods and ways of travel along with locating countries and researching their typical weather.
Our school prides itself on its reading culture and our philosophy of being 'Rooted in Reading'. Every year, we begin with a whole school focus and celebration of a shared book. Last year, we embarked on a journey to becoming a 'Right's Respecting School' and we are working towards our silver award. As a result, our focus text this year is the wonderful book 'For Every Child' by UNICEF. It focuses on the 'Convention of the Right's of the Child' with each page focusing on a different right or article with illustrations produced by varying artists. For our first two weeks of term, much of our learning will be focused on this text, where we will be using the book as a stimulus to study a range of subjects: reading, writing, RE, PSHE, art and Geography.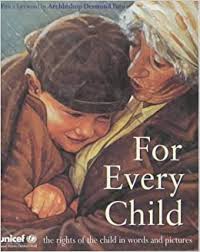 We know a few of you have been at home for longer than others so if you have any transition work from before summer, please hand it into us this week.
If you need to contact us, please catch us before or after school on the classroom door. Alternatively, leave a message at the office and we will phone you as soon as we can.
Mr Locke and Miss Ross :)
________________________________________________________________________________________________________