Year 3
Welcome to Year 3
Week beginning 8.11.21
Good afternoon!
For anyone isolating at home, do access the attached work if you are feeling better. We are missing you in school!
* Grammar Task to edit and correct punctuation in a text: added as attachment below.
* Arithmetic Quiz - added as attachment below.
*Maths work for Monday- Thursday.
News and Updates
Today we have been tasting bread as part of our new DT topic on Being Bakers. We are looking forward to making our own bread soon too!
2nd November 2021
Welcome back after the Half term break; we hope you had a good week and are ready for this second half-term leading up to Christmas.
PE Days
Now that our Forest School sessions have ended for Year Three, our PE days will be on Tuesday and Thursday afternoons. PE kits are kept in school lockers and kit should include a warm layer such as a hoodie and tracksuit bottoms/leggings for outdoor PE. Long hair should be tied back and earrings cannot be worn for those lessons.
Art Aprons
Many of you have already sent in an old over-sized t-shirt or shirt for protecting school uniform during Art lessons but we are still short of a few aprons if you still need to send one in. Thank you for your help with this. IT does help to keep uniforms looking smart!
Watch out for our Y3 twitter posts during this half-term. Photos soon to follow of our wonderful outdoor PHSE lesson today, creating our families from natural materials!
As always, if you need to contact us, you can either send a note in reading diaries, email or ring the office, or catch us on the gate at home time.
Thank you for your ongoing support,
Mrs Keen and Mr Locke
September 2021!
Welcome to Y3 and to the start of a new journey in Key Stage Two! We are very excited to be back and to settle in with our new classes. The first day back went very well and the children are already starting to feel at home in their new surroundings.
Autumn Topic
Our first topic in Y3 is Solid as a Rock, with a focus on the Stone Age in History and Rocks, Soils and Fossils in Science. Alongside this, our work in English will be based on some great texts including:
PE and Forest School
This Half Term, PE will be on a Thursday afternoon. Y3 also begin Forest School sessions on Friday and a letter is going home today about that. PE kits can be kept in school lockers and kit should include a warm layer such as a hoodie and tracksuit bottoms/leggings for outdoor PE. Long hair should be tied back and earrings cannot be worn for those lessons.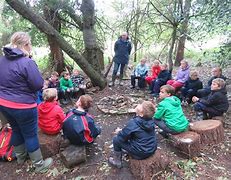 Spellings and Homework
Spellings will be sent home on a Friday and tested the following Friday. Homework for Maths and English will be set on a Wednesday. (More details to follow) Reading books and diaries will be issued soon and we ask that children bring these into school every day. Diaries need to be signed each time your child reads and we encourage them to read for a few minutes every day as this makes a huge difference to their progress.
Snacks
In Key Stage Two, children can either bring in a snack from home for morning break or they can bring a small amount of money (in a named purse or named envelope) to buy a snack from the kitchen. Prices vary from 10p for a slice of toast to £1 for a bacon/sausage bap and drink on a Friday.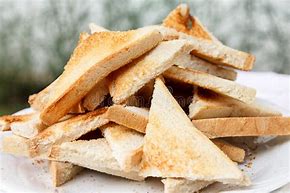 We look forward to getting to know you and your child this year!




​​



​​
Mr Locke and Mrs Keen
___________________________________________________________________________________________________
General Resources:
Useful Websites for use at home to supplement Homework or to use during any Isolation periods you may need to take.
BBC Bitesize KS2 - English, Maths and Science videos, games and more.
Spelling Frame - A simple website for practising the Year 3/4 and 5/6 spelling lists.
Espresso Learning - A site school has bought into; see your teacher for your login.
Sumdog - Online maths games. Please see your teacher for your login.
Mad4Maths - Click on "For Kids" to access some fun games to practise speed of recall of times tables.
Crickweb - A range of English games and activities.
KS2 Literacy - Activities to reinforce and practise a range of spelling rules.
Spellzone - A range of activities and games to practise a range of spelling rules and patterns.
My Mini Maths
Completely free to use. The Mini-Maths section allows quick warm ups where you can practise the same concept for 5 days in a row. They also have something called TT38 (times table challenge) based around the premise that when you remove the easier times tables they call the basics, there are 38 core facts to know. Children practise these core and basic facts, alongside the related division facts in a rotation of ten days. Find more information here... https://myminimaths.co.uk/tt38-times-tables-skill-builder/
Times Table Rockstars
Children can use this as part of our whole school subscription to practise daily times tables. Please see your child's Home School Record for their login details.
Reading Cloud
Children can use the whole school subscription to the Reading Cloud by using their individual barcodes in their Home School Records. There are some ebooks that they can access to read from home. They can also search for books and write their own reviews.
Espresso and Education City
https://www.discoveryeducation.co.uk/
https://www.educationcity.com/
Children can use Espresso and Education City as part of our whole school subscription. They have passwords for these within their Home School Records. Here, they can also watch clips, complete activities and play games for a varying range of foundation subjects too like history, geography and languages as well as the core subjects. Espresso is a great website for science.