Year 3
Welcome to Year 3
April 2021
It is so lovely to all be back in school together after lockdown and remote learning! The children have settled back into school life remarkably well and we are really enjoying having our classrooms busy and full of life again.
Topic
Our new topic this summer term is The Empire Strikes, where we learn all about The Roman Empire. Our new class text for this is called Roman Diary: the Journal of Iliona a Young Slave.
We also use lots of non-fiction texts too, to help us learn about life in Roman times such as, How to be a Roman:
Swimming and PE
Swimming has started back for Year Three. Friday is a busy morning walking up and down to Walton High School but the children are settling into the routine and enjoying their lessons in the pool. Do remember swim caps for long hair (and a bobble to tie it back) as well as costumes or trunks, and goggles for those who have requested them. Oh and a towel!
No earrings can be worn for swimming or PE lessons.
PE lessons are on a Monday afternoon and we are based outside this term so summer kits are: shorts, t-shirt and a pair of trainers.
Ukeleles!
It is 3CH's turn to learn the ukelele this term and we can already play a few tunes together! Mrs Hill is enjoying the happy strumming sounds having spent the last couple of years appreciating the finer qualities of the recorder... We have advanced from holding the instruments upside down to using both hands and sets of fingers and music is definitely a highlight of the week!
Homework
We would like to say thank you to all the parents for your support and for working hard with your child completing homework and reading tasks at home. Do make use of our ebook library as well as our home reader books from school. If you have any difficulties with your login details do let us know.
We continue to encourage the children to make regular use of TT Rockstars too as this will help to prepare them for knowing all times tables by the end of Y4. Year Three is a critical year for learning times tables so we do appreciate all the support from home to help your child recall these facts successfully.
Homework is given out on a Wednesday to be returned the following Monday.
Enjoy the Bank Holiday Weekend and hopefully the warmer weather too!
Mrs Hill, Mrs Gee and Miss Chesworth.
Welcome to our page and thank you for visiting! Here, find out what Year 3 are up to, view some of our amazing work and keep up-to-date with notices and dates important to our year group.
Welcome back! On this page, we will post updates specific to Year 3, key dates for your diaries as well as some information about our curriculum. In the 'Important Information' section below, you can find out about our PE days, reading books and other useful information. We would also like to take this opportunity to refer you to the 'Homework' tab/section and also the 'Useful Links' below that can be used to help support your child's learning at home.
In Year 3, we are really proud of our curriculum and study some fantastic history and geography topics that are used to inspire our learning in many subjects. To find out more information about our 'Solid as a Rock' (The Stone Age), 'Water Water Everywhere' (Rivers) and 'Empire Strikes' (Romans) topics, please see the 'Learning for Life' tab on the blue navigation toolbar above, and head to the 'Curriculum' section. We have put together some handy knowledge organisers for each topic that outline the key knowledge and pieces of information that the children will need to learn and remember. You will also find 'Year Group Overviews' in the Curriculum area that give an overview of what your child will learn about in all subjects during Year 3.
Our school prides itself on its reading culture and our philosophy of being 'Rooted in Reading'. Every year, we begin with a whole school focus and celebration of a shared book. Last year, we embarked on a journey to becoming a 'Right's Respecting School' and we are working towards our silver award. As a result, our focus text this year is the wonderful book 'For Every Child' by UNICEF. It focuses on the 'Convention of the Right's of the Child' with each page focusing on a different right or article with illustrations produced by varying artists. For our first two weeks of term, much of our learning will be focused on this text, where we will be using the book as a stimulus to study a range of subjects: reading, writing, RE, PSHE, art and Geography.
​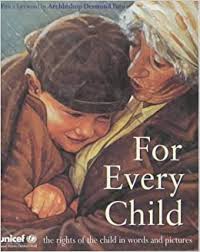 If you have any queries regarding your child, please either speak to us directly at the end of the school day, or leave a note in your child's Home School Record.
With thanks for your continued support,
Mrs Hill, Mrs Gee and Miss Chesworth
____________________________________________________________________________________________________________________________________
4th January 2021
Happy New Year to you all! We are looking forward to seeing you and hearing all your news from Christmas and the New Year when you return to school on Tuesday.
We have a fantastic topic for this Spring term called 'Water Water Everywhere' as well as an exciting new book to help us in our English work. Watch this space!
A few reminders:
PE lessons are on Mondays and Thursdays. Do remember to bring your PE kits back to school; you will need your winter outside clothes (trainers, tracksuit bottoms, warm top/hoodie) as well as your normal t-shirt and shorts for gymnastics work indoors. If you attend a PE/sports club after school, please make sure you return your kit to school the following day.
Also remember to bring your reading book and diary. Homework will start again this Wednesday with Maths.
Thank you,
Mrs Hill, Mrs Gee and Miss Chesworth
---
4th December
Welcome back to Year 3's class page! The weeks have flown by as we head towards the Christmas break. Having thoroughly enjoyed our work on 'For Every Child', we are now enthralled by our first Year 3 topic 'Solid as a Rock!'. The children have loved reading 'The Boy with the Bronze Axe' by Kathleen Fidler and have adopted the role of Stone Age detectives brilliantly. The children have produced detailed descriptions of both the characters and settings in the story, created new chapters using the ideas from previous ones and have been able to link it back to their History work. This, alongside Stonehenge sunset paintings, is on display in our Year 3/4 corridor. The children have just finished writing persuasive adverts aimed at getting people to buy a Stone Age house. They enjoyed using the persuasive devices to add an extra element to their work.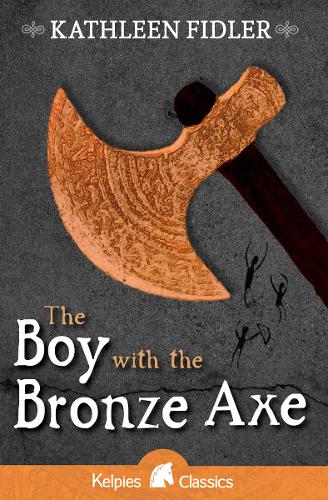 To add context to our novel, we have been learning about the Stone Age to Iron Age in our topic lessons. Children have been looking into how Britain changed during the period and comparing many different features and activities across the ages. They have been engaged with both the historical and geographical aspects of the topic.
Already this year, Year 3 have faced place value, fractions, shape, the four operations, methods of multiplication and division and time! Utilising our 'orange retrieval' approach, children have been recalling previous learning to help them with new. We are very impressed with the children's determination and perseverance in all lessons to fill any gaps in their learning. We would like to continue to encourage the children to practise their times tables on TTRockstars at home and we are regularly checking the children's engagement with this.
Finally, we have begun our Animals Including Humans topic in science by looking at nutrition and skeletons of different animals and humans. We have compared the nutrition of animals and humans and have discussed why different animals need different dietary requirements and why a human would not survive ion the diet of a parrot. We will be completing a comparative test this week in Science that will focus on how the circumference of the upper arm changes when the elbow in bent and how the circumference of the thigh changes when the knee is bent.
Finally, on Monday 7th December, we will have our Stone Age day. This will be different to previous years as Miss Quimby and Mrs Hill will run this in school. There will be a range of activities available to the children so that they can experience different ways of crafting, building and problem solving as they would have done in the Stone Age.
*Remember to check back here next week for photographs of our day!*
---
Monday 21st September
Today you should have received your child's progress report. If there are any queries with these please do not hesitate to contact us via your child's reading diary.
Attached at the bottom of this page is our "Meet the teacher" presentation for you to go through and there will be information in this regarding the reports you have received today.
Thank you for your continued support.
The Y3 Team.
---
Important Information:
Spellings will be given out on a Monday and tested on the following Monday.
Reading records will be checked and signed on a weekly basis. We are able to send reading books home for the children to borrow and these will be sanitised on their return to school. If you would prefer for your child not to borrow a school reading book, please let us know by recording a note in your child's Home School Record.
Homework will be given out on a Wednesday and will be due in on the following Monday. Homework will alternate between Maths and English each week.
PE lessons will take place on MONDAY afternoon. Please can all children bring a named PE kit and suitable footwear. This should be both an indoor and outdoor kit that will stay in their locker at all times. A spare carrier bag for trainers would be useful!
Y3 will also have Forest Schools this half term and will require their kits every Friday.
As the colder weather approaches please can children bring coats as it can become a little chilly at playtime and lunchtime.
Thank you for your support.
Miss Quimby, Mrs Gee & Mrs Hill :)
---
Useful Links for Year Three
Please let us know if you discover another great one!
BBC Bitesize KS2 - English, Maths and Science videos, games and more.
Spelling Frame - A simple website for practising the Year 3/4 and 5/6 spelling lists.
Espresso Learning - A site school has bought into; see your teacher for your login.
Sumdog - Online maths games. Please see your teacher for your login.
Mad4Maths - Click on "For Kids" to access some fun games to practise speed of recall of times tables.
Crickweb - A range of English games and activities.
KS2 Literacy - Activities to reinforce and practise a range of spelling rules.
Spellzone - A range of activities and games to practise a range of spelling rules and patterns.
My Mini Maths
Completely free to use. The Mini-Maths section allows quick warm ups where you can practise the same concept for 5 days in a row. They also have something called TT38 (times table challenge) based around the premise that when you remove the easier times tables they call the basics, there are 38 core facts to know. Children practise these core and basic facts, alongside the related division facts in a rotation of ten days. Find more information here... https://myminimaths.co.uk/tt38-times-tables-skill-builder/
White Rose Maths
https://whiterosemaths.com/homelearning/
This is a resource we use frequently in schools to support children with reasoning and problem solving.
Times Table Rockstars
Children can use this as part of our whole school subscription to practise daily times tables. Please see your child's Home School Record for their login details.
Once Upon a Picture, The Literacy Shed, Pobble 365
https://www.onceuponapicture.co.uk/
https://www.literacyshed.com/home.html
These websites are packed full of fantastic stimuli for writing, from pictures to video clips. There are often teaching suggestions to help, story starters and questions to ask.
Reading Cloud
Children can use the whole school subscription to the Reading Cloud by using their individual barcodes in their Home School Records. There are some ebooks that they can access to read from home. They can also search for books and write their own reviews.
Espresso and Education City
https://www.discoveryeducation.co.uk/
https://www.educationcity.com/
Children can use Espresso and Education City as part of our whole school subscription. They have passwords for these within their Home School Records. Here, they can also watch clips, complete activities and play games for a varying range of foundation subjects too like history, geography and languages as well as the core subjects. Espresso is a great website for science.