Year 6
Welcome to Year 6.
Welcome to our page and thank you for visiting! Here, find out what Year 6 are up to, view some of our amazing work and keep up-to-date with notices and dates important to our year group.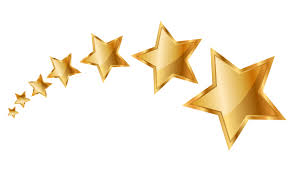 ​
Please use these clickable links to navigate our page.
Important Information / Useful Links
---
Our Final Term at Leasowes
Shivermy timbers (you'll get the reference in a second), how are we here in our last term of Year 6? As you all know from our recent correspondence, we have a fun filled term planned. Business enterprise is already underway and the groups are busy thinking of what product they will produce (once they secured their business loan from the PTFA). The big reveal of our production 'Pirates of the Curry Bean' was as fantastic as hoped. (YO-HO) The fight is now on for who will get the coveted part of Fiddlesticks the cat. No more secrets revealed here though. As a reminder, sadly, there will be no live performance this year due to C-19 restrictions. We will endeavour to ensure you will see the production in some form.
We look forward to all that these final days hold as listed below. If you require further information, we have attached the original letter at the bottom of the page.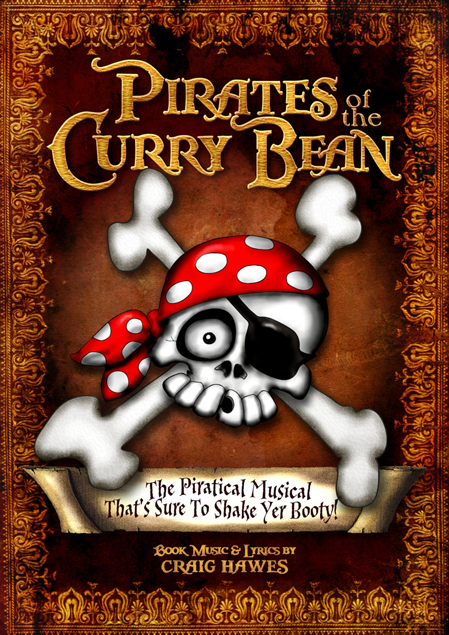 Class Photos - Tuesday 15th June
WHS Murder Mystery Maths - Thursday 17th June
Greek Day - Friday 18th June
Y 5/6 Sports Day - Wednesday 23rd June
PTFA Summer Fayre - Friday 25th June
WHS Transition Day - Thursday 8th July
End of Year Disco - Friday 9th July
Bear Grylls Adventure - Wednesday 14th July
Bikability - Thursday 15th/Friday 16th July
Legacy Day - Monday 19th July
Last Day - Tuesday 20 July
---
Summer 2021
We can't quite believe that here we are in the summer term of year 6. Where has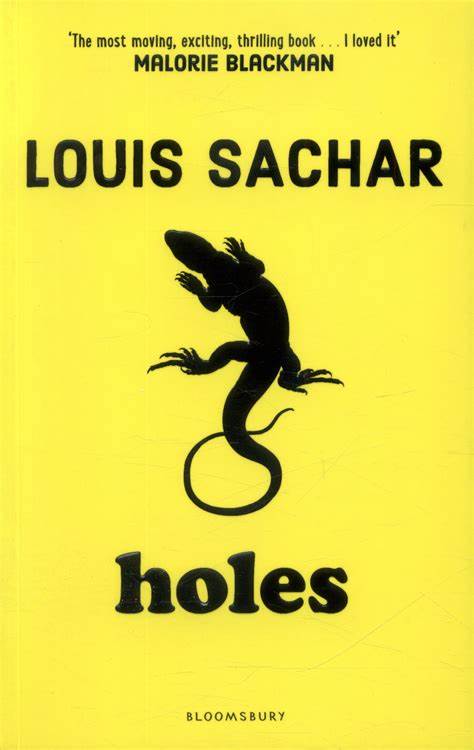 the last 9 months gone?! As you are already aware, from the correspondence before Easter, this half-term we have engineered an entirely new unit around the text Holes by Louis Sachar just for this cohort.
So far, we have already completed a wealth of reading lessons to better understand the characters, setting and plot. The children are thoroughly enjoying this and their moans are audible when we put the book down each day. In particular, the children are enthused by comparing the Disney film to the text. After finding out that Louis Sachar in fact wrote the screenplay for this too, the children love identifying where exact phrases from the text that have been used.
In writing, we have already written a newspaper report about Stanley's conviction and have begun planning a balanced argument to answer the question 'Is Juvenile Detention Beneficial?'. The children have held strong emotions about this topic, and we cannot wait to see the final outcome. In the coming weeks we'll also be completing a Non-Chronological Report on Camp Green Lake as well as an obituary on a key character (but of course no spoilers will be revealed here!).
Across the wider curriculum we have also started our new Topic 'Groovy Greeks' as well as continuing our exploration of living things and their habitats in science.

---
March 2021
Welcome back to Year 6's year group page. Following 8 weeks of home learning during the latest national lockdown, we are now all together back in school and refreshing and further extending our learning.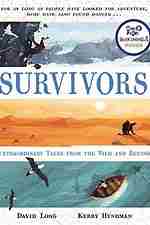 We have been enjoying our newest topic of 'Survival'. In this, our learning is rooted in reading through the fantastic text 'Survivors' by David Long. This incredible anthology tells the true stories of many extraordinary men and women who have faced enormous challenges. Stories have weird and wonderful titles: Aron Ralston - the Canyoneer who cut off his own arm; Leonid Rogozov - The surgeon who operated on himself; Craig Hosking - the pilot who crashed inside a volcano and many more besides. During our time at home, we completed biographies based on Ralston and another survivor of our choice, innovated and wrote our own survival stories and explored through our Geography topic the extreme weather and natural disasters that happen around the world. Now we are back in school, we are extending our learning by looking into how our Earth is at risk and understanding the threat of climate change.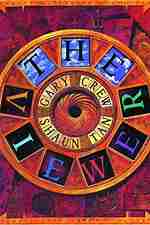 While we were at home, we also explored shorter high-quality texts like Neil Gaiman's Hansel and Gretel and Shaun Tan's The Viewer. Year 6 have blown their teachers and teaching assistants away with their careful and considered thinking and fantastic writing.
Elsewhere in the curriculum, children have continued to excel within the Maths curriculum: anyone else might think completing a 2 week unit on algebra was a bit too much for 10 and 11 year olds, but Leasowes Y6 smashed it! We also recapped learning from earlier in the year, completed work on number, shape, measure and position/direction and came back to school ready and raring to build on this success as we finish the curriculum in the coming weeks.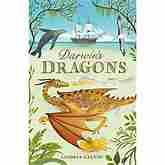 In Science, we finished our unit on Light and have moved onto Miss Reeves' favourite Science unit ever - Evolution and Inheritance. This is being supported by yet another high-quality text, 'Darwin's Dragons' by Lindsay Galvin, and supplemented by other fantastic picture books and non-fiction information texts to truly root our curriculum in reading. We're having a great time learning about the work of Charles Darwin and the theory of evolution that stemmed from his findings on the Galapagos Islands including one very frenzied lesson where we tested different 'beaks' against 'seeds' - think lots of transferring grains of rice using tweezers and you've got the gist!
As we look ahead, we have loads to look forward to. Soon, we will be completing our Food Technology unit focused on expedition survival foods. Miss Reeves and Miss Leonard also have another new text up their sleeves for the next stage in our journey as budding writers... watch this space!
---
December 2020
Hello and welcome back to year 6's page! Before we depart for our Christmas break, we wanted to update everyone on the fantastic learning that has been taking place in Y6 this half term. Despite our two week isolation in November, we haven't let anything slip and children have been abuzz with learning every day!
In English, we left behind Private Peaceful and - after our 2 weeks inside - got to grips with a very different text, Once by Morris Gleitzman. Once tells the story of Felix, a young Polish boy who leaves his orphanage (where his Jewish parents left him for safety during WW2) in a desperate bid to find them and be reunited. Along the way, he rescues a stubborn young girl called Zelda, inadvertently spends time in a Jewish ghetto and sees his fair share of horror as he experiences the Nazi persecution of the Jews first-hand. The tale is told tinged with Felix's child-like naivety, and children have been known to scream in frustration as Felix continues to look at the world askew. We teachers know that, once we finish the book in our final week, we will have queues of children waiting to borrow the sequels. As you know, our curriculum is rooted in reading, and children have been reaping the benefits this term with some exceptionally complex texts.
Elsewhere in the curriculum, we have continued our learning in our Conflict and Courage topic by learning how WW1 ended. From this, we charted what happened in the intervening years and how the world's policy of appeasement led to the rise of Hitler. Children have marvelled at how the world flipped upside down again, with children being evacuated and even coming to Stafford to shelter. We also returned to WW1 briefly to investigate the Christmas Truce of 1914 and have tested our reading abilities through a study of WW1 war poetry: Jessie Pope's The Call, John McCrae's In Flanders Fields and even Wilfred Owen's Dulce et Decorum Est have been tackled by our Y6s!
Also linked to war, we completed an artist study on Henry Moore, a solider-turned artist whose sculptures and paintings are known for displaying the darker side of conflicts. Children studied his techniques, reasoned based on their preferences and ultimately applied their learning to create a Henry-Moore-style piece of the symbol of Remembrance, the poppy. We also turned our hands to some design and technology, considering the situations throughout history and more modern times where shelter would be requires. Y6 researched existing shelters, planned and designed their own and then developed their skills in using saws, cool-glue and wooden elements to create their own. We're sure you'll agree, there is some fantastic talent on display!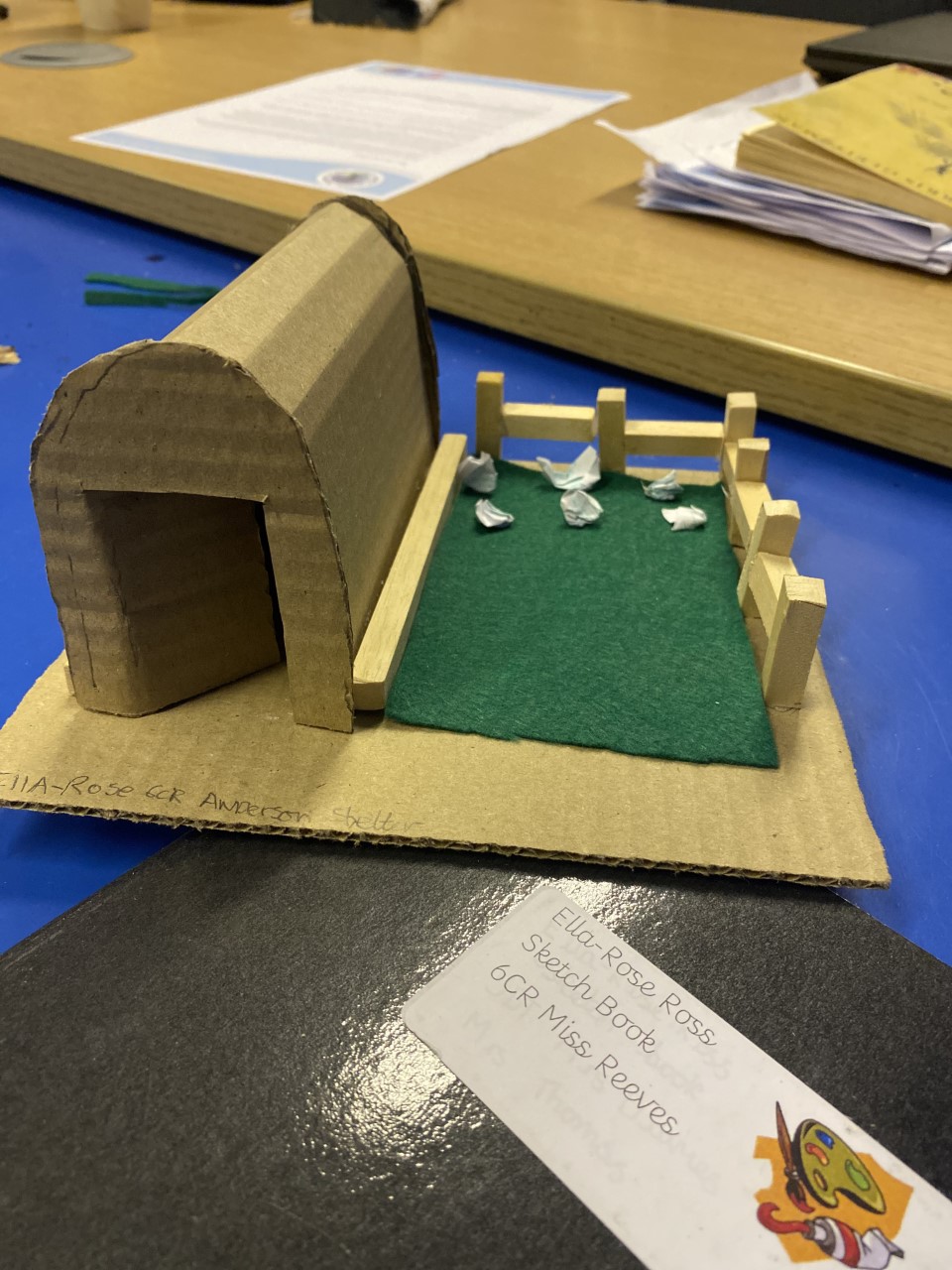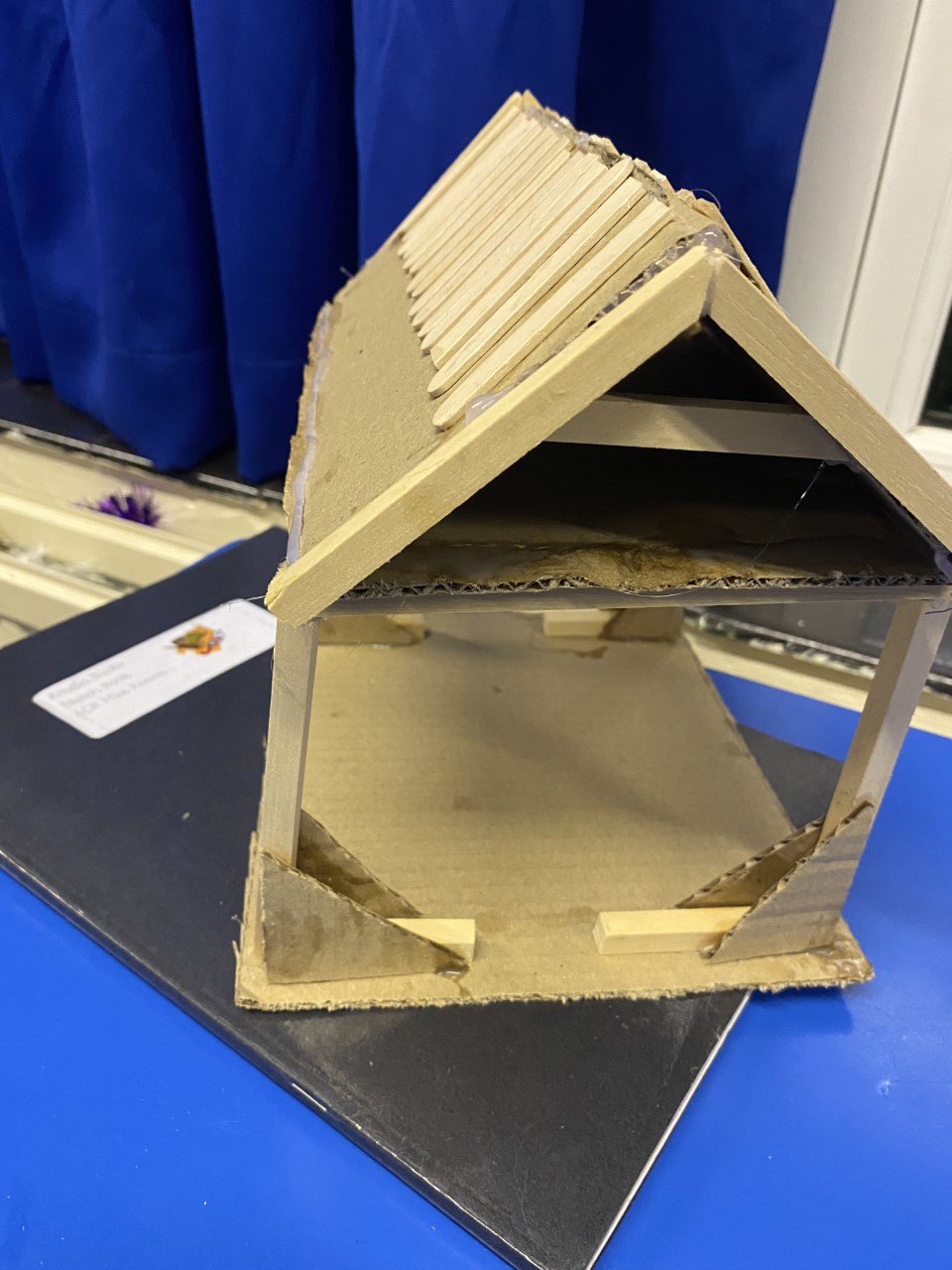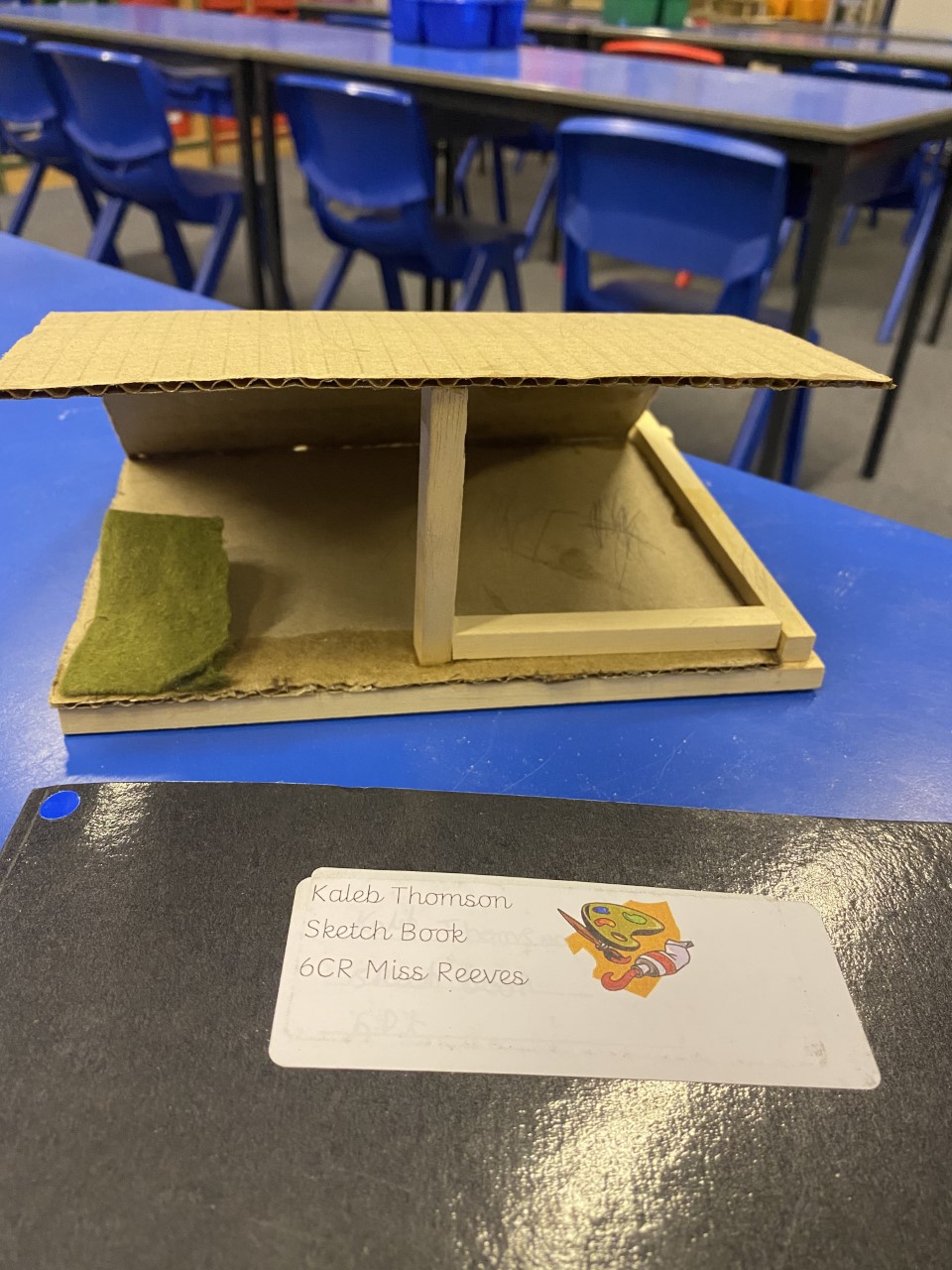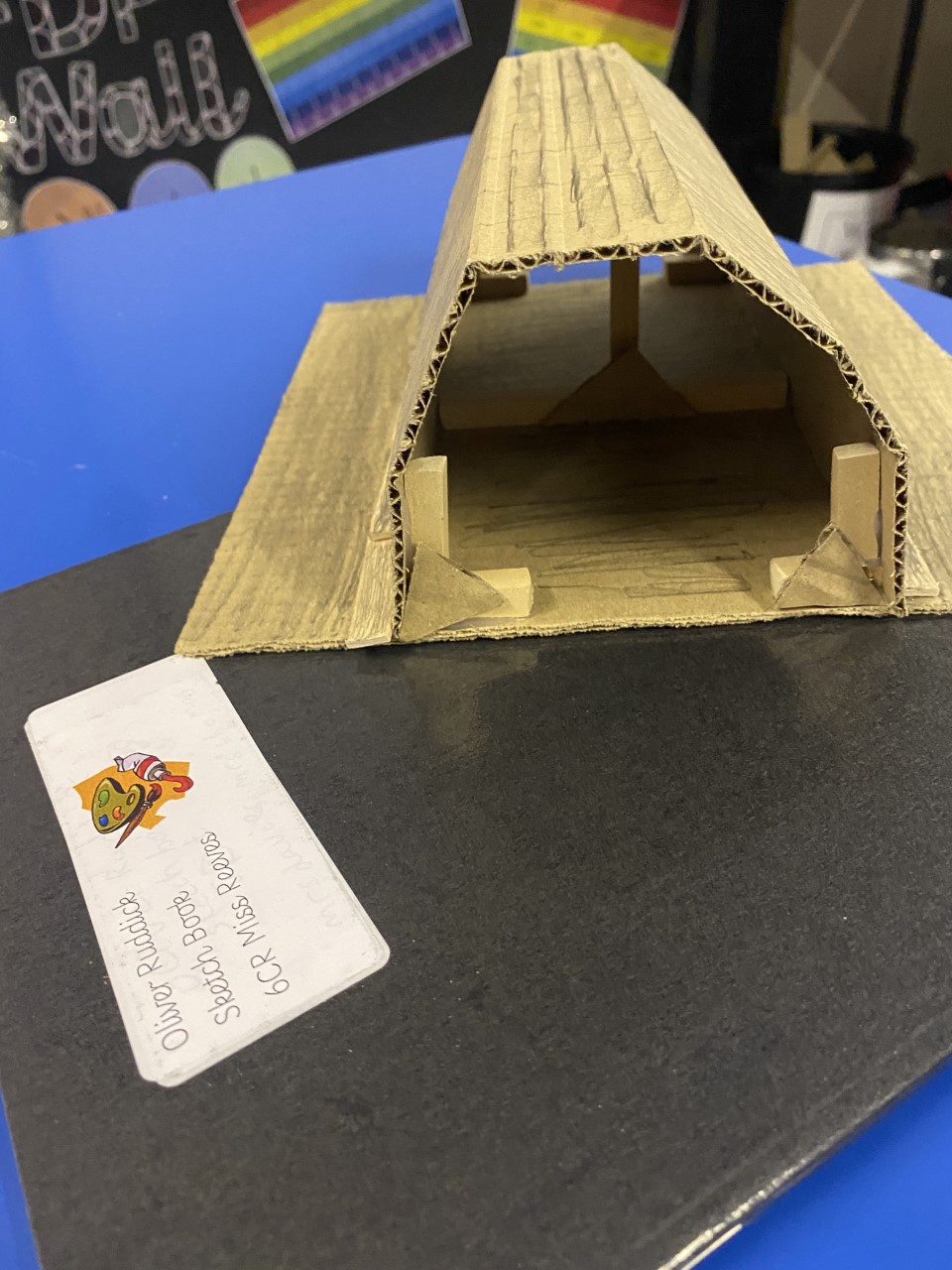 As we look ahead to the Christmas break and the fantastic activities promised to us via the Leasowes Advent Calendar next week, Y6 are also looking towards January, where we will switch to our new topic of Survivors, which Miss Reeves promises will be as big a hit as Conflict and Courage has been! Happy Christmas to all of our families from the Y6 team.
---
Support for targets identified on Progress Reports (available at the end of the w/c 28/9/20)
Following some requests for support in helping your children with their targets as identified on their progress reports, we are attaching some example worksheets relating to the targets set. As I am sure you can understand, with around 60 children in Year 6, we cannot provide personalised target packs suited to every child's ability and understanding, so the examples attached are generalised. Hopefully these should indicate the rough difficulty level expected for Y6 and give you an idea of what to look for if you choose to search for additional material.
Some targets are difficult to work on via a worksheet, so please see the Meet the Teacher slides for ideas of how you can be working on these verbally with your children around the home.
For maths, the use of the website www.myminimaths.co.uk is excellent for work on the four operations, together with the addition and subtraction of fractions etc. Helpfully for parents, each question type has an accompanying video which explains in simple-to-follow terms, with examples, how to complete each section. For those of you whose focus is on long division, that website has brilliant examples. If you're looking for an introduction to basic algebra, we have attached a useful Powerpoint at the bottom of the page.
Due to the nature of the reading and writing targets, much of these can be targeted through the use of high-quality books (please see further information on the Meet The Teacher slides). Now that children can access the new school library every other Monday afternoon, and borrow from the extensive class libraries, we can support children in selecting challenging texts.
Thank you for your ongoing support,
Miss Reeves and Miss Leonard.
---
September 2020
Welcome back to Year 6's class page! It seems like we have blinked and found ourselves nearly 4 weeks into term - where does the time go? Having thoroughly enjoyed our work on 'For Every Child' (see further down the page), we are now in the thick of our first Year 6 topics and loving learning.
Private Peaceful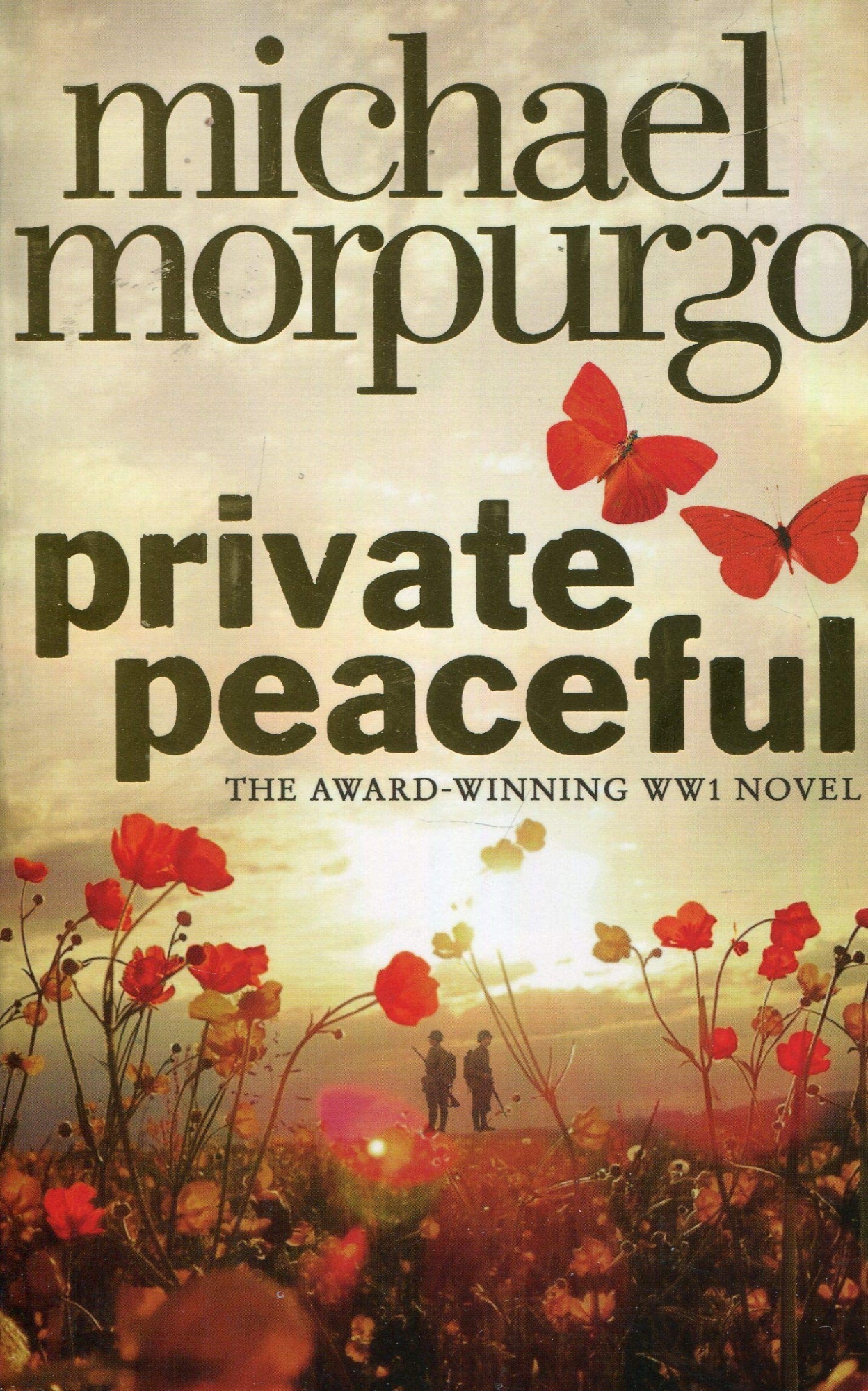 Our first novel study in Year 6 is the wonderful 'Private Peaceful' by Michael Morpurgo. This thrilling tale of brotherly love and conflict follows Tommo and Charlie Peaceful from the sleepy Devonshire countryside to the battlefields of Europe. So far, we have enjoyed making predictions about the story, using the 'teasers' at the beginning of each chapter to form an opinion of where the story is going, and explored character through description of the sickeningly awful Grandma Wolf and the Colonel, or of the much-loved Big Joe. If you were to take a stroll down the Year 5/6 corridor of an afternoon, you would be greeted by gasps, rapt silence or even screams of 'Noooooooooooooooo!' as Miss Reeves and Miss Leonard snap the book shut at the most frustrating of cliffhangers. We are desperate to find out what happens next, especially as we are starting to hear the first whispers of war in the village...
Conflict and Courage
To add meaning and context to our novel, we have begun our history unit based on World War 1. So far, children have grappled with the tricky concepts of empire and alliance, learning how the landscape of Europe was pre-1914. Having established who was involved, we looked then to the catalyst of the war: the assassination of the Archduke Franz Ferdinand in September 1914. Hilarity ensued when the classes realised that had the killer not been hungry and gone in search of a sandwich at the precise moment the royals' motorcade fled a previous explosion into a side street, the Great War may not have happened to the same timeline. Next week, we will delve further into this event before following the characters of our novel into the war itself.
Maths
In Maths, we have been getting back to grips with number to smashing effect! Utilising our 'orange retrieval' approach, children have been recalling previous learning to support them with new. In just this short time, Y6 have come up against place value including negative numbers, BIDMAS and the four operations and COMING SOON... fractions! We have been really impressed with the tenacity shown by Y6 during this first foray back into Maths.
Science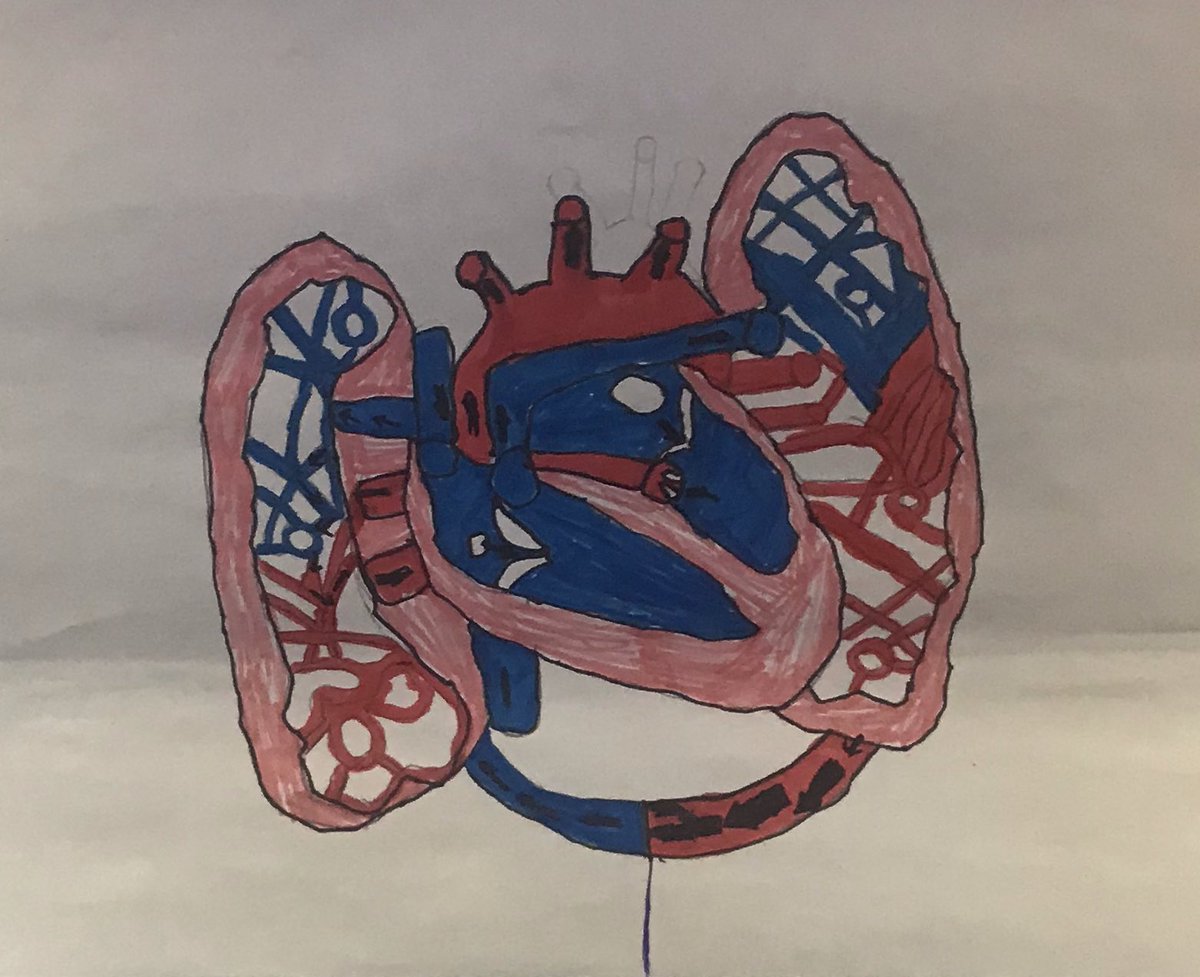 Finally, we have begun our new Animals Including Humans topic in Science. For Y6s, this means learning about the circulatory system - no easy task, we will assure you! We have zoomed right into the heart, learning about its function and structure, and have begun to 'zoom out' into the rest of the system, including learning about how blood vessels carry oxygenated blood away from the heard and deoxygenated blood back. Soon, we will get to grips with what our blood is up to in our bodies... you'll need a strong stomach for that one!
Updates and Reminders
Please remember that children need to bring their reading diary to school each day, and should by now have a reading book that they can access both at home and in school.
See below for details of this term's Meet the Teacher and for information on how to access the slides.
House Captains and Head Boy/Girl have now been chosen. We will soon be deciding on this term's Junior Leadership Team representatives who will be taken only from Y6!
As ever, thank you for all of your support at home.
If you have any queries, please do not hesitate to contact school.
Miss Reeves & Miss Leonard
---
Meet the Teacher 2020
Due to current restrictions, our annual 'Meet the Teacher' evenings have been cancelled. Please find our PowerPoint of information available for download at the bottom of this page, together with information regarding Progress Reports.
Miss Reeves and Miss Leonard.
---
4/9/20
Hi everyone and welcome back! It has been lovely welcoming a new cohort into the top year at Leasowes, and we can already see that we have a strong, enthusiastic and responsible group on our hands. We have both been really impressed by the excellent attitudes and strong work ethics children have brought with them this week: you would hardly know that most children have not been in school since March.
Please note that this half-term Y6's P.E days are Tuesday OR Wednesday and Friday.
Year 6 will take part in Forest Schools in the half-term before Christmas.
Homework days remain as in Y5, with homework issued on Wednesday and due in the next Monday. However, there is an increase to two pieces - one English, one Maths - to begin the preparation for secondary school. Spellings will be given out on a Monday and the test will be the following Monday.
Our class timetable is available for download at the bottom of the page.
'For Every Child'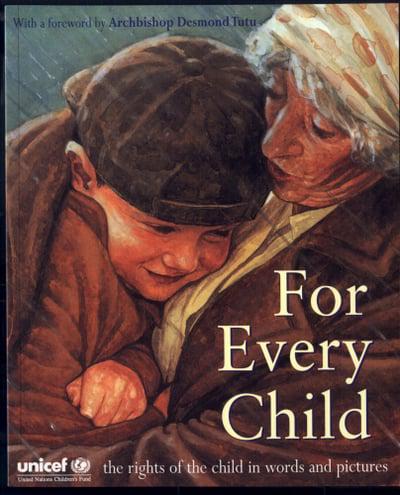 For our September 'Hook Book', this year we are all working on Unicef's For Every Child. This unique limited-word picture book describes several of the Convention on the Rights of the Child articles, helping children to understand the rights of children around the world and gain some understanding of why these rights are so important, and to recognise where and how these rights are met in their own lives.
6EL are working on article 9 which explores that children cannot be separated from their parents unless it is in the best interests of the child, while 6CR are exploring article 38 which explains that children cannot be a part of the armed forces or enter into conflict/war. We have had some very interesting discussions which have prompted insightful questions and observations from the children.
As part of our learning, we are focusing on the overarching theme of 'perspective'. In Writing, children have assumed a wartime role and are writing from the point of view of children who are being separated from their parents via evacuation, or who are facing the reality of wartime during the Blitz of WW2. In Art, we are persevering with the difficult technique of single-point perspective to create images in the style of the artists studied through the For Every Child book. We look forward to showcasing our talents over the coming week and sharing our successes in a series of displays across school.
If you have any queries, please utilise your child's reading record (and encourage them to show us as these are not checked daily). If your concern is more urgent, please call the school office. At present, we are unable to hold discussions in school or for longer periods of time at the end of the day.
Miss Reeves & Miss Leonard
---
Important Information
Here, we will post important dates and information.
Meet the Teacher meetings - due to current restrictions, the running of our annual Meet The Teacher meetings is currently under review. Information will be communicated in due course.
Condover Hall residential - due to current government advice, all overnight visits planned for the Autumn term cannot go ahead. Condover has been rescheduled for February - more information will follow as we receive it.
---
Useful Links for Year Six
Please let me know if you discover another great one!
BBC Bitesize KS2 - English, Maths and Science videos, games and more.
Spelling Frame - A simple website for practising the Year 3/4 and 5/6 spelling lists.
Espresso Learning - A site school has bought into; see your teacher for your login.
Compare4Kids - Some free activities, including Year 6 SATs 'online boot camps'.
Sumdog - Online maths games. Please see your teacher for your login.
Parkfields Links - Links to a raft of helpful sites for revision.
iXL Maths - a subscription site, with limited free activities. Great for focusing on specific maths skills.
Clarity Maths - A site with links to old style Key Stage 2 Maths Papers, Maths Tutorials as well as Maths Games. Some of these games are linked to Memory and would therefore help pupils to retain key information.
Mad4Maths - Click on "For Kids" to access some fun games to practise speed of recall of times tables.
Crickweb - A range of English games and activities.
KS2 Literacy - Activities to reinforce and practise a range of spelling rules.
Spellzone - A range of activities and games to practise a range of spelling rules and patterns.
For printable resources, please access our Parent Secure area for Year Six. Click the Parent News tab at the top of the page. This will give you access to TT38 (times table) resources, arithmetic/reading/grammar test resources and more, that we can only offer to parents if uploaded in a password protected area. If you have lost yours, please see someone in school for the username and password.