Year 6
Welcome to Year 6.
Welcome to our page and thank you for visiting! Here, find out what Year 6 are up to, view some of our amazing work and keep up-to-date with notices and dates important to our year group.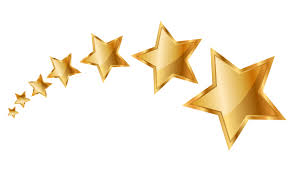 ​
Please use these clickable links to navigate our page.
Important Information / Useful Links
---
Welcome Year 6, Class of 2023
Apologies to parents who have been spooked by our greeting... can you believe that this academic year is your child's last at Leasowes? I hope they are as excited for this year as we are! On this page, we will share important dates and information for reference throughout the year, as well as celebrating the fantastic learning happening in Year 6.
Year 6 Staff Team:
Miss C Reeves (6CR Class Teacher and Upper Key Stage 2 Phase Leader)
Mr A Rock (6AR Class Teacher)
Mrs F Armitage (6AR Teaching Assistant)
Mrs M Rowell (6CR Teaching Assistant)
Miss L Batten (Teaching Assistant)
Mr B Coombs (Maths Teacher)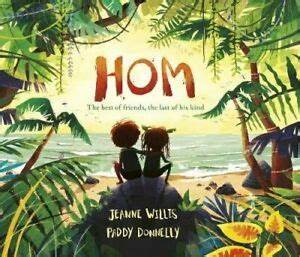 Coming Soon... Writing Celebration 2023
Every September, Leasowes kicks off another fantastic year of progress by participating in a whole-school writing celebration. This year, Miss Reeves has chosen Hom by Jeanne Willis, illustrated by Paddy Donnelly. This heartwarming tale of friendship follows an unnamed narrator as he makes the best of being shipwrecked on a desert island. There, he meets Hom: a create who is 'a lot more alike [to me] than different'. Across the first eight days of Year 6, we will be digging into this text to retrieve our reading and writing skills, as well as using it as some fabulous inspiration for artwork - perhaps we have another Paddy Donnelly among us! We cannot wait to share what we get up to here and on our Leasowes Twitter page @LeasowesPrimary. By our Autumn Term parents evening (see below for dates) we will have display boards both in our UKS2 corridor and the KS2 hall to celebrate our amazing work.
---
Important Information
Here, we will post important dates and information.
Meet the Teacher meetings - Tuesday 13th September
Please note that differently to the rest of the school, Y6 will hold only one Meet the Teacher presentation. This will be in the Key Stage 1 Hall starting at 5:15pm and will last around 45 minutes to allow us to conduct the usual Meet the Teacher presentation followed by a short presentation concerning the Y6 residential to Condover Hall. We encourage parents with more than one child at Leasowes to attend the younger child's year group presentations in the 4:30pm slot first. Thank you for your flexibility.
Condover Hall residential - Monday 31st October to Friday 4th November
All information will be communicated through school.
Key Stage 2 Harvest Festival - Thursday 13th October
Timings to be confirmed.
Autumn Term Parents Evenings - Wednesday 19th October and Thursday 20th October
Correspondence will follow with arrangements closer to the time.
KS2 Carol Concerts - Monday 12th December
Timings to be confirmed.

---
Useful Links for Year Six
Please let me know if you discover another great one!
BBC Bitesize KS2 - English, Maths and Science videos, games and more.
Spelling Frame - A simple website for practising the Year 3/4 and 5/6 spelling lists.
Espresso Learning - A site school has bought into; see your teacher for your login.
Compare4Kids - Some free activities, including Year 6 SATs 'online boot camps'.
Sumdog - Online maths games. Please see your teacher for your login.
Parkfields Links - Links to a raft of helpful sites for revision.
iXL Maths - a subscription site, with limited free activities. Great for focusing on specific maths skills.
Clarity Maths - A site with links to old style Key Stage 2 Maths Papers, Maths Tutorials as well as Maths Games. Some of these games are linked to Memory and would therefore help pupils to retain key information.
Mad4Maths - Click on "For Kids" to access some fun games to practise speed of recall of times tables.
Crickweb - A range of English games and activities.
KS2 Literacy - Activities to reinforce and practise a range of spelling rules.
Spellzone - A range of activities and games to practise a range of spelling rules and patterns.
For printable resources, please access our Pupil Secure area for Year Six. Click the Parent News tab at the top of the page. This will give you access to TT38 (times table) resources, arithmetic/reading/grammar test resources and more, that we can only offer to parents if uploaded in a password protected area. If you have lost yours, please see someone in school for the username and password.