Year 6
Welcome to Year 6.
Welcome to our page and thank you for visiting! Here, find out what Year 6 are up to, view some of our amazing work and keep up-to-date with notices and dates important to our year group.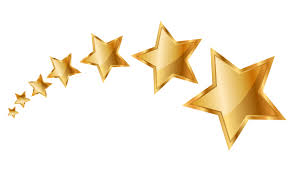 ​
Please use these clickable links to navigate our page.
Important Information / Useful Links
---
September 2021
Hi everyone and welcome back! It has been lovely welcoming a new cohort into the top year at Leasowes, and we can already see that we have a strong, enthusiastic and responsible group on our hands. We have both been really impressed by the excellent attitudes and strong work ethics children have brought with them this week.
Please note that this half-term Y6's P.E days are Tuesday and Thursday. Miss Reeves and Mrs Bennett's planning time out of class will initially be covered by a member of the P.E team and Miss Quimby.
Year 6 will take part in Forest Schools in the half-term before Christmas.

Homework days remain as in Y5, with homework issued on Wednesday and due in the next Monday. However, there is an increase to two pieces - one English, one Maths - to begin the preparation for secondary school. All homework will be set either remotely through Microsoft Teams or through the use of the children's Year 6 CGP resources. Children will be encouraged to record homework in their reading diaries each week. Spellings will be given out on a Monday and the test will be the following Monday.

'The Secret of Black Rock'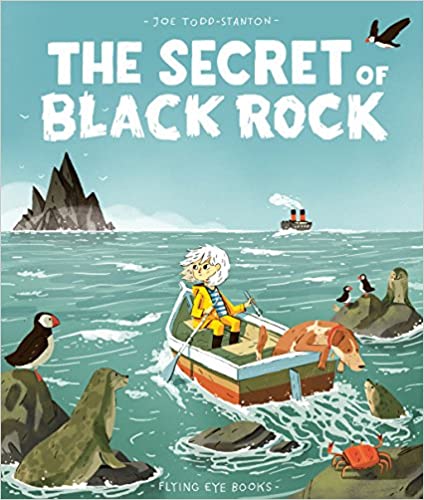 For our September 'Hook Book', this year we are all working on Joe Todd Stanton's The Secret of Black Rock. This exception story tells the tale of Erin, who yearns to explore the ominous Black Rock near her seaside home. The adults around her warn her of the danger the area holds, but that won't stop her from investigating for herself...
At Leasowes, our curriculum is rooted in reading and in the past we have explored the Convention on the Rights of the Child through last year's text For Every Child. This year, we wanted to welcome back our young people with a fantastic story with a subtle nod to the newest addition to our Leasowes' Charter: Protect Today to Preserve Tomorrow. Perhaps consider asking your child what elements of the story might align with this sentiment.
As part of our learning, Y6 will be delving into the darkness of urban legends and considering what terrible event might have prompted the fear that the townspeople of Erin's home display. Why shouldn't she go to Black Rock? Why is everyone so scared of it? Is it really such a terrible place? We can't wait to see where the children's imaginations take them as they learn to manipulate their readers' emotions and create deliciously dark atmosphere through their language selection. To accompany our writing, we will also be working on creating moody, atmospheric artwork using a little-used medium, charcoal. Apologies already for the grubby sleeves!
If you have any queries, please utilise your child's reading record (and encourage them to show us as these are not checked daily). If your concern is more urgent, please call the school office. Please note, the class email addresses utilised during isolation and lockdown periods are not active while children are attending school as normal.
Miss Reeves & Mrs Bennett
---
Important Information
Here, we will post important dates and information.
Meet the Teacher meetings - Tuesday 14th September
Please note that differently to the rest of the school, Y6 will hold only one Meet the Teacher presentation. This will be in the Key Stage 1 Hall starting at 5:15pm and will last around 45 minutes to allow us to conduct the usual Meet the Teacher presentation followed by a short presentation concerning the Y6 residential to Condover Hall. We encourage parents with more than one child at Leasowes to attend the younger child's year group presentations in the 4:30pm slot first. Thank you for your flexibility.
Condover Hall residential - Monday 4th October - Friday 8th October
All information will be communicated through school.
Key Stage 2 Harvest Festival - Friday 15th October
Timings to be confirmed.
Autumn Term Parents Evenings - Wednesday 20th October and Thursday 21st October
Correspondence will follow with arrangements closer to the time.
PTFA Christmas Fayre - Friday 26th November
KS2 Carol Concerts - Monday 13th December
Timings to be confirmed.

---
Useful Links for Year Six
Please let me know if you discover another great one!
BBC Bitesize KS2 - English, Maths and Science videos, games and more.
Spelling Frame - A simple website for practising the Year 3/4 and 5/6 spelling lists.
Espresso Learning - A site school has bought into; see your teacher for your login.
Compare4Kids - Some free activities, including Year 6 SATs 'online boot camps'.
Sumdog - Online maths games. Please see your teacher for your login.
Parkfields Links - Links to a raft of helpful sites for revision.
iXL Maths - a subscription site, with limited free activities. Great for focusing on specific maths skills.
Clarity Maths - A site with links to old style Key Stage 2 Maths Papers, Maths Tutorials as well as Maths Games. Some of these games are linked to Memory and would therefore help pupils to retain key information.
Mad4Maths - Click on "For Kids" to access some fun games to practise speed of recall of times tables.
Crickweb - A range of English games and activities.
KS2 Literacy - Activities to reinforce and practise a range of spelling rules.
Spellzone - A range of activities and games to practise a range of spelling rules and patterns.
For printable resources, please access our Parent Secure area for Year Six. Click the Parent News tab at the top of the page. This will give you access to TT38 (times table) resources, arithmetic/reading/grammar test resources and more, that we can only offer to parents if uploaded in a password protected area. If you have lost yours, please see someone in school for the username and password.