online safety
The Internet is an extremely powerful learning tool for us all, but only when it is used safely, respectfully and responsibly. At Leasowes, we find it vitally important that all teachers, children and parents have a clear understanding of how to be safe online, recognise acceptable and unacceptable behaviour and know how to report concerns about content and contact. Please look at our online safety policy for more detailed information.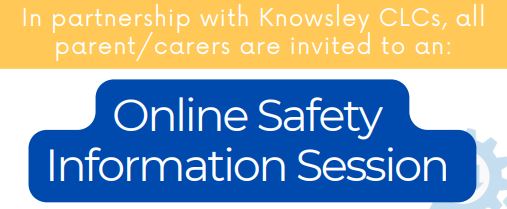 Each year, we offer online safety sessions for parents to discuss current trends – what children are doing online and what apps/games are popular amongst children; understanding the risks – a look at the risks associated with using technology, in particular when using social media, online gaming & live streaming with suggestions on how you can support your child with their online lives and what parental controls are available to help you.
These session are delivered virtually and so can be watched from anywhere and the link will be shared with you privately. The dates for the sessions this year are Autumn: Wednesday 4 th October 2023 – 4pm – 4.45pm Spring: Wednesday 31st January 2024 – 9.30am – 10.15am Summer: Wednesday 8 th May 2024 – 4pm – 4.45pm. Look out for reminders on X and in the newsletter.
Here are some valuable links to websites that focus on being safe on the Internet including how to support children who may be more likely to experience online risks such as those with additional needs or disabilities. You may find it beneficial to follow some of these sites on your social media for regular updates without the need to search for the latest information.
In an ongoing attempt to continually drip feed safeguarding and our commitment to online safety, we will be sharing a monthly newsletter, with the support of Knowsley City Learning Centres, to guide parents in keeping up to date with the latest technology. These will be sent electronically and copies can also be found through the tab on this page.

In addition, there is an annual Parental Controls Booklet to support you with helping to protect your child online. This guide will help you to set up parental controls to provide your child with a safer online environment. Parental controls can help to protect your child from seeing something that they shouldn't - although it is important to emphasise that no system is effective all of the time, so it is important to engage with your child and talk to them about their online life regularly. You will find the latest Parental Controls Booklet below with details on Operating Systems, Home Internet, Consoles, Social Media, TV/Streaming, Search Engines, Mobile Devices and Smart Devices.

Furthermore, we would like to share Ofcom's annual 'Children and Parents: Media Use and Attitudes' report which offers a detailed rundown of how young people used and experienced the Internet during the previous year. In the report, you'll find stats including the percentage of young people who own a mobile phone (and at which ages), the most-used platforms by children in 2022, and the main online safety concerns of parents and carers. The full report is attached below however National Online Safety have produced an infographic guide which presents some of the report's most relevant points in a coherent and accessible format.