5DW
Year 5 pupils will have Forest School sessions after the Christmas break. These sessions will take place on a Monday afternoon and they will need suitable clothes for the sessions.
Keep your eye out for the letter coming home soon.
---
Autumn Term - Wow - hasn't that gone by in a flash!
Autumn 2
During the second half term of the year, 5DW completed their work on the Victorian era and moved in a completely different direction - SPACE. To infinity and beyond is the new topic within Year 5 and this will be completed throughout the second half of the Autumn term and into Spring - culminating in the madness that is a Year 5 sleepover! Pupils have also been busy learning and rehearsing the Christmas songs for the Christmas Carol Concert, with several of 5DW attending the concert at Victoria Hall as part of the school choir. In English, we completed a survival guide on how to survive a Victorian classroom and wrote emotive diary entries as if we were the teacher or child in the classroom. I can tell you some of the Victorian teachers were really scary - I certainly would have behaved in their lessons!
In the run-up to Christmas 5DW completed a 2-day mini-project on Wind in the Willows, tying in with the visit to the theatre where we listened to the radio version and completed a wide range of tasks based on the storyline and characters and have recently started work on creating an alternative story book for Aldi's Kevin the Carrot (other supermarkets are available!). We hope to read these to Year 1 in the final week of the term.
Autumn 1
In the first half term Year 5 pupils studied the Victorian era and experienced our Victorian classroom day as part of an in depth study into the era. The children enjoyed studying famous artists such as Lowry , as well as creating silhouettes to hang above our corridor fireplace - which also had light-up candles to add to the effect. We were also really lucky that the Chimney Sweep who lives near Mrs Wood, kindly loaned the year group 2 of his chimney brushes and, following our thank you letters, he has since donated one to the school full time. The stand out Art/DT task for 5DW was most definitely the creation of their fairground rides - this could not have happened without Mr Stanley's hard work and dedication and we are extremely grateful for his input and support. Some parents might have been lucky enough to see them at home and observe all the hard work that went into them.
---
Year 5 have been working hard in Science this term. Forces has been the topic of choice for the majority of the term and pupils have looked at pulleys, levers and gears - identifying them in everyday items.
The forces of gravity, ari resistance, water resistance and friction have also been studied in a variety of ways: the creation of parachutes, sending different man-made boats down a drainpipe and looking at Mrs Wood and Mrs
Leonard's footwear!
We are currently at the start of our new topic - which the children are really enthused about - SPACE. We have looked at the planets in the solar system, created an interactive model of the Earth, Sun and Moon to help us explore the orbits and will be creating artwork linked to the planets, with the hope of creating a 3D solar system down the Year 5 / 6 corridor - keep your eye out for it when you are next in.
---
The Viewer - weeks 1 and 2.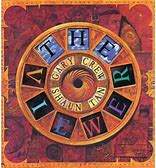 Within this unit of work, pupils will be writing descriptions, creating art from rubbish and delving deeper into the world of a 'Viewmaster', which according to the children is a little bit like a VR without the technological capabilities.
I look forward to seeing what they produce.
---
Well, here we are again - another September and a classroom change (for me at least). I hope that you have all had a great summer and are refreshed and ready to go in Year 5.
We have lots to look forward to in Year 5, starting with a week and a half based around a book - more will be revealed as we start the term - but I know I am excited to see what you are capable of.
Throughout the year we plan on taking part in various events, visits and even a sleepover! (I know we are mad!) More information will be sent out in due course regarding these.
Homework books will be coming home this week:
Homework will be set on a Wednesday and must be handed in by the following Monday. Pupils will be also be expected to learn spellings on a weekly basis and read daily - recording this in their Home School Record book.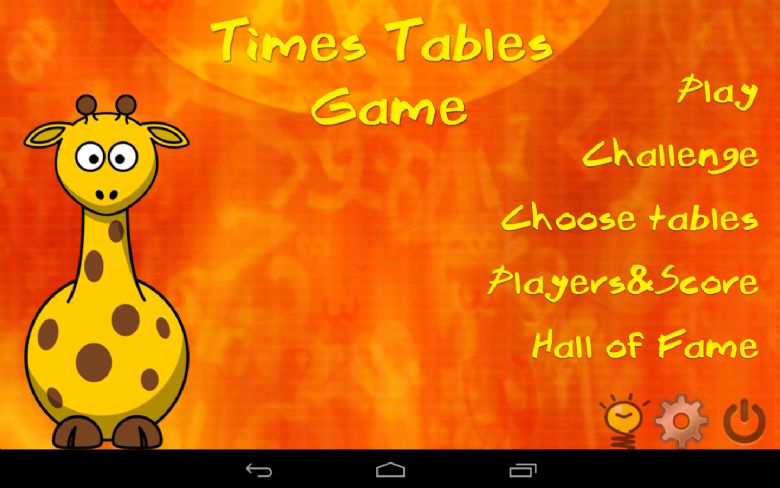 One of the easiest ways of supporting your child in Maths, at home, is to assist them in embedding their times tables and associated division facts. As part of this you might want to think about using an app at home to secure this knowledge. WissApp is one that I have used with my own children and offers a fun way of embedding times table and division facts. Others are available too.
More information about how to help your child in Maths (at home) will be given out at the Meet the Teacher evening - Tuesday 11th September.
This year promises to be another hectic but enjoyable one and I look forward to getting to know you and your children. Welcome back!
Mrs Wood