5W
Spring here we come...
It doesn't seem that long since I was writing the welcome to Year 5 entry on this webpage and now here we are in 2018 - a brand new year and for some the opportunity for a brand new start. 2018 sees the year that Year 5 will move into their final year in Primary School and this may sound scary for some. I am sure that 5W will have the courage to challenge themselves and aspire to great things as they meet the new topics and subject knowledge head on.
NEWS
Plans are afoot for an exciting event for Year 5 pupils this half term, linked with our "To Infinity and Beyond" topic. More details will be released once confirmed with the Governors. Please keep your eyes peeled for more information heading your way across the galaxy!
You will be soon given a Topic Map, outlining the coverage within this half term within the new topic of "To Infinity and Beyond".These will also be uploaded onto the website in the next week or so.
Within this topic pupils will be looking at Earth and Space in Science, The Americas (with links to the Space Race) in Geography and reading Cosmic by Frank Cottrell Boyce within English lessons. Maths will continue to progress through the Year 5 objectives - with a real focus on arithmetic skills and accurate and quick responses.
It has been mentioned to pupils that if they feel that their times table knowledge is not as accurate and quick as it should be, then they might want to think about using an app at home to secure this knowledge. WissApp is one that I have used with my own children and offers a fun way of embedding times table and division facts. Others are available too.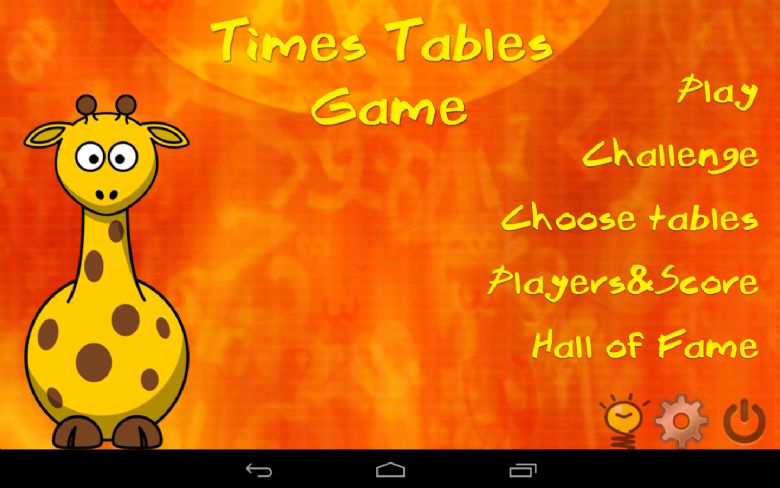 In terms of homework and spelling. Spellings will be given out and tested on a Monday and Year 5 may look to trial a new way of completing spelling activities at home. All pupils have been given a copy of the Year 5 / 6 expected words for spelling - if you want to do more work outside of the set homework and spellings, then these words could be practised and ticked off when confident. Homework will be given out on a Wednesday and will be due in on a Monday.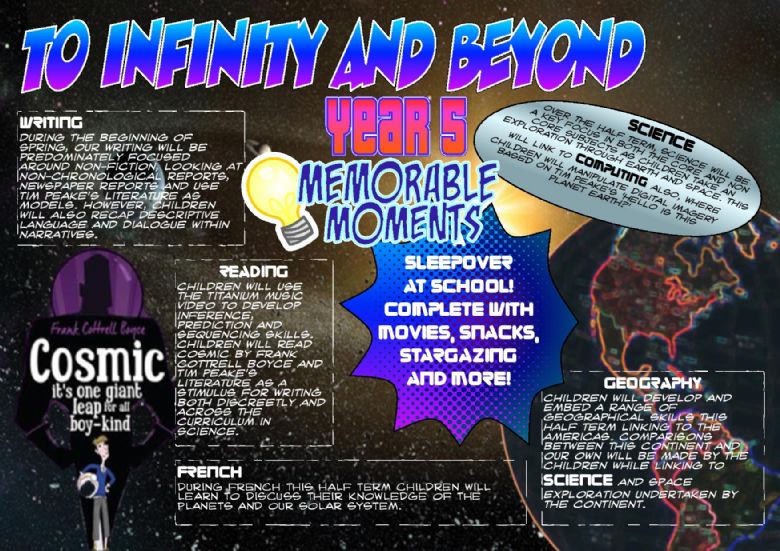 After half term