6CR
Welcome to Year 6, 6CR.
Welcome to our page and thank you for visiting! Here, find out what 6CR are up to, view some of our amazing work and keep up-to-date with notices and dates important to our year group.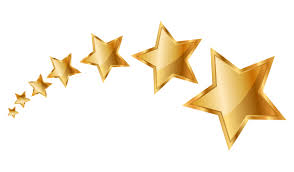 ​
Please use these clickable links to navigate our page.
What's New? / Important Information / Useful Links
---
What's new? 14/3/19
Welcome back to 6CR's class page.
Spring 2 is just a little under half-way through and Y6 have been busy, as ever! The children are really hitting their stride and revision of KS2 concepts is now well underway. Before we know it, our SATs will have come and gone and we'll be on the run up to Secondary School (gulp!)
In Writing, we have started to produce our 'show-off' pieces ahead of writing assessments. Ahead of writing a persuasive brochure for a fictional ski resort named 'Snowvale', Y6 researched and designed their own resorts. From wold-class ski slopes, to award-winning spa facilities, designer shopping malls and even revolving glass restaurants at the top of snowy peaks, even I (a massive wimp with no desire for skiing) have been tempted. 6CR have really risen to the challenge of crafting pieces of writing to showcase the skills they have honed throughout their Key Stage 2 journey, and I can't wait to read the final pieces.
In Maths, we have been revisiting old favourites such as the addition, subtraction, multiplication and division of fractions. Whilst some will still maintain that fractions are 'evil', none of them can argue with their progress; there have been a number of 'lightbulb moments' even just this week. With many of our children choosing to revise in school time (I suspect to stay inside really!) it has been a real joy to see how Y6's confidence has soared in the past few weeks.
Of course, it is not all English and Maths: 6CR have been creating some marvellously intricate codes in computing with the expert guidance of Mrs Thomas, been trying their hand(!) and handball during P.E lessons, learning from local artist Tracy Barlow (see our twitter feed - link at the bottom of this post) and continuing their learning in our survival topic. This week, we learned about how earthquakes are caused by tectonic plates, what the Richter Scale is and then completed some map work to identify where the different categories of earthquake have hit in the past. Truly fascinating!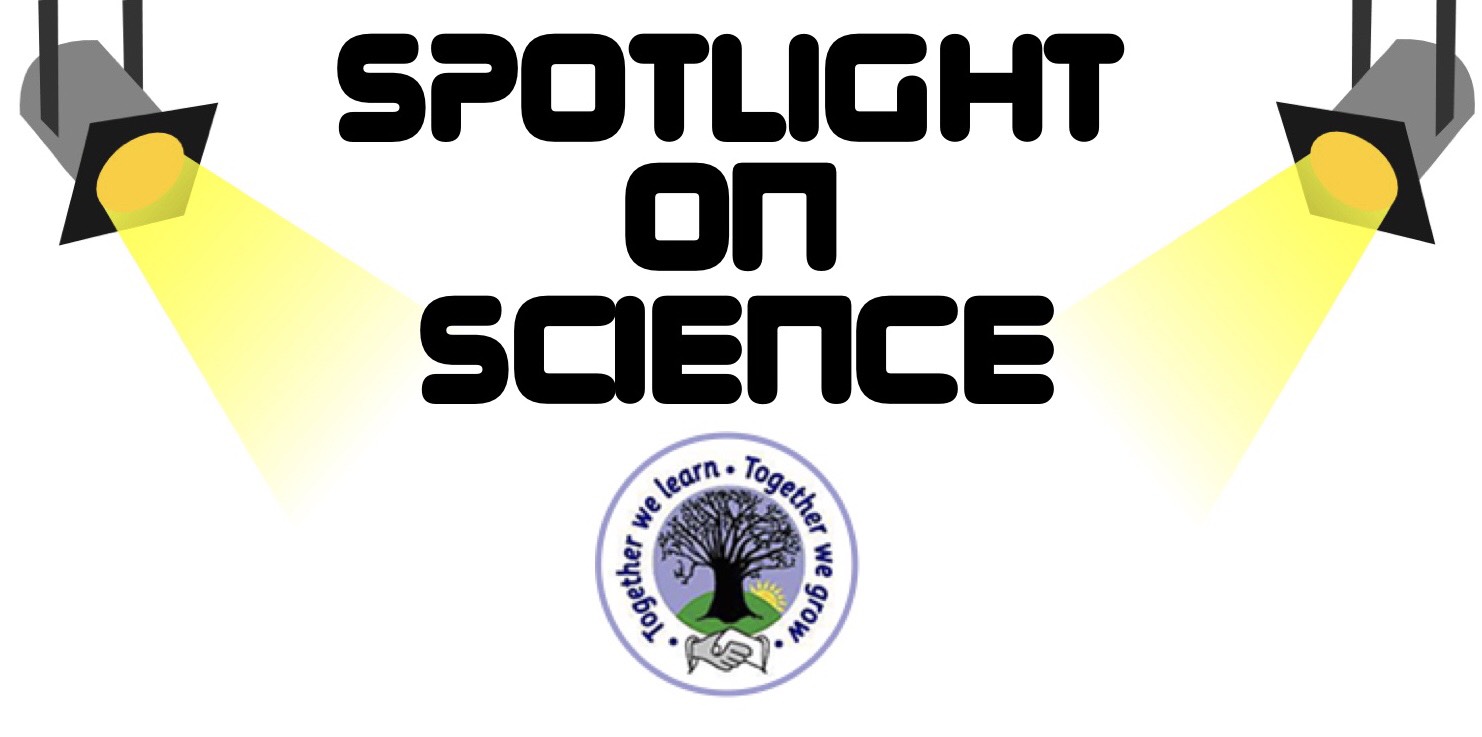 ​
A 6CR website update would not be complete without our Spotlight on Science feature. Y6 are now into our third Science topic of the year, 'Evolution and Inheritance'. So far, we have investigated fossils (see previous updates) and have learned about Charles Darwin AKA The Father of Evolution. We learned about animal adaptations and how Darwin observed finches in the Galapagos Islands, prompting our enquiry into Which Bird Beak is Best for Different Kinds of Seed? As an avenue to learning about the concept of survival of the fittest, we predicted which 'beak' (tweezers, hair grips, bulldog clips etc) would be most effective in picking up 'seeds' (lentils, rice, kidney beans etc). We had a brilliant afternoon timing ourselves to see how many seeds each beak could transfer between paper plates in thirty seconds.
Today (14.3.19) Spring Term Parents' Evening Letters were sent out. Please return at your earliest convenience.
Revision Club continues to run every Monday evening until 4:30pm. Thank you for your support so far!

@LeasowesPrimary
Keep up with #Team6 through our school's Twitter page. We tweet regularly and are always up to something!
Miss Reeves.
---
15/2/19
...and before we know it, it's half term again! Year 6 have been working exceptionally hard as this half term has come to an end, especially enjoying our Survival topic.
Throughout the topic, we have read more Survival stories, and have ended with an independent writing task based on 'The Miners who were Stuck Underground', based on the true story of Todd Russell and Brant Webb, two Tasmanian miners who were trapped when an earthquake occurred whilst they were mining. The children were utterly enthralled and produced some brilliant writing, which we will be sharing with Barnfields teachers after the half-term break.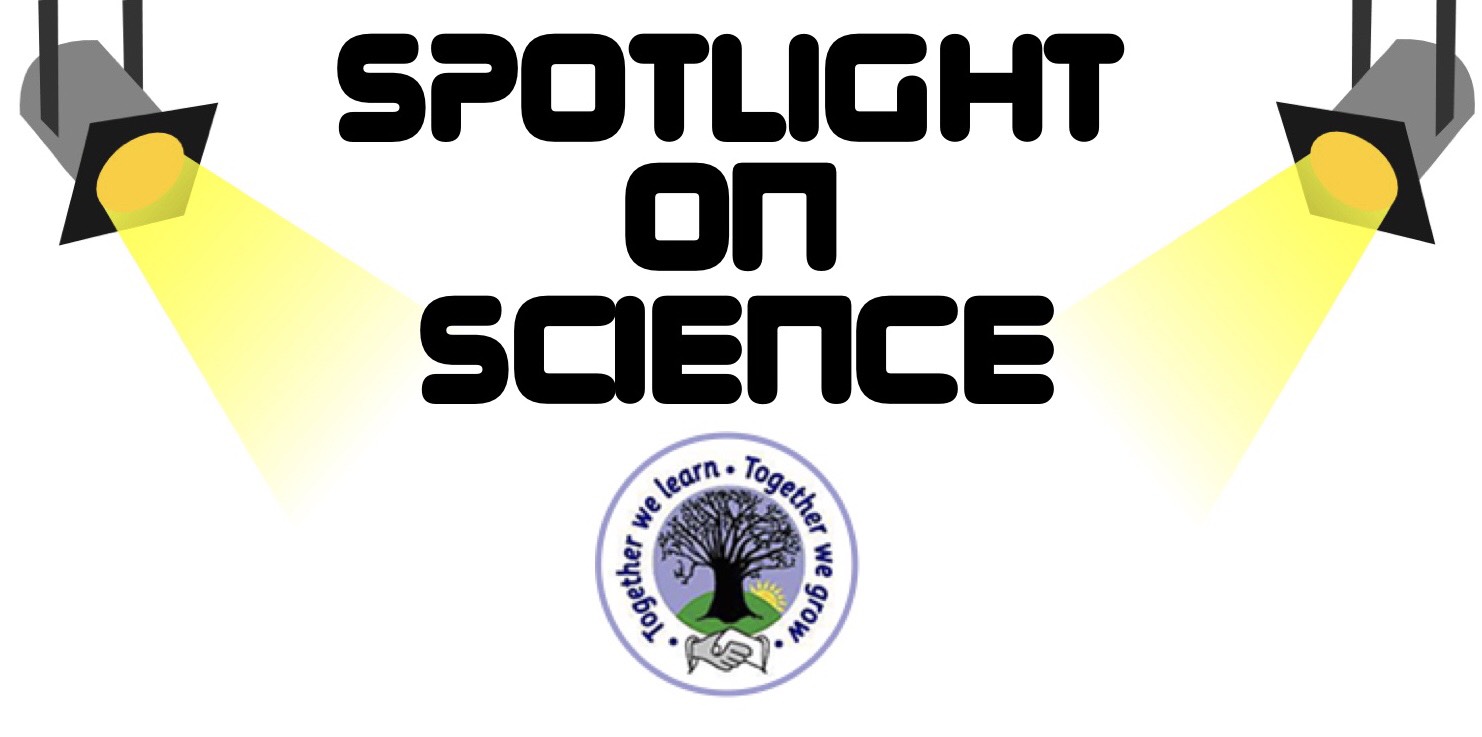 ​
We have also been getting underway with a new Science topic, 'Evolution and Inheritance.' This side of half-term, we have been exploring fossils. We have explained what they are, the different types, learned how they were formed and explored the life of Mary Anning. To help Y6 understand the process of how a fossil is made, we 'fossilised' gummy bears. We buried the sweets in several different pieces of bread (which represented the build-up of sediment over time) and then created pressure with tonnes of weight. A week later, we carefully unwrapped our bread packages, took a rock sample using cylindrical devices and examined the impressions in the 'rock' created by the gummy bears' remains. Stinky, but memorable.
After half term, revision club will continue each Monday, and P.E days will continue to be Monday and Friday. We have some wonderful things to look forward to, including a few visits from local artist Tracy Barlow.
If you have any questions or queries, please don't hesitate to see me on the gate each evening after school, or contact the office.
Miss Reeves.
---
25/1/19
Happy New Year!
Now we have been back into the swing of things for three weeks, I thought I'd update you all on what 6CR have been up to. Suffice to say, the first few weeks back have been fast and furious, and I have a good feeling that 2019 will be a brilliant one for our Year 6s...
We've left the wildly popular topic of Conflict and Courage behind and we are now into 'Survival'. A new topic last year, it has proved just as popular - if not more so, for some children - than our last! The real highlight of the topic is our newest class book, 'Survivors' by David Long. This collection of short stories are brilliantly written and share the tales of many real-life survivors, from Aron Ralston (of 127 Hours fame) to Ernest Shackleton to Juliane Koepcke (who, as a seventeen year old girl, 'fell from the sky' and became the single survivor out of a 91-passenger air accident). The children have been entranced as we learn about these incredible people. This week, we innovated on 'The Pilot who Crashed inside a Volcano' - setting it instead in the mountains - and next week we will set about inventing our own survival tale. If they are anything like the standard of this week's writing, I know I am in for a treat!
This week, we were visited by Barnfields' Headteacher and Deputy, Mr Ball and Mrs Darlington, together with Mrs Bettany and Mr Coombs, who spent two days in our phase (#dreamphase) and they were hugely impressed with our learning. We even took some risks and showed them some new learning. We took on algebra in Maths, progressing through concrete, pictoral and abstract strategies to solve balanced equations to find unknown variables. We started with the 'cups and counters' method which you can view here on Youtube. By the end of the week, we were all confident in one of the three methods! Fantastic work, Team 6!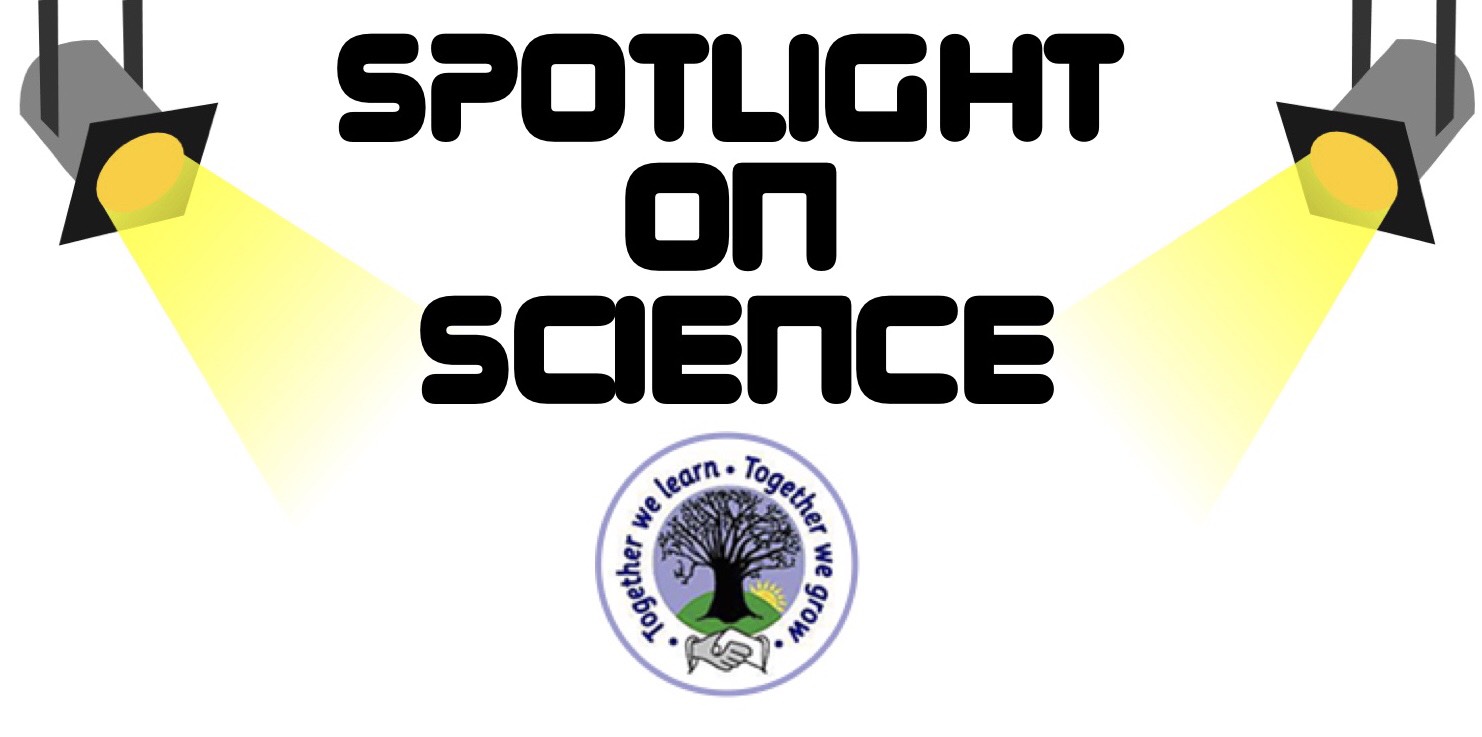 ​
In Science, we have been continuing with our learning on light. This week, we used interleaved practise strategies to recall learning from the unit so far and from our last meeting with light in Year 3. We revisited prior knowledge and entered into some really interesting discussions about light, darkness, eclipses and all sorts! We then zoned in on shadows as our focus for this week. We discussed the concept of Science Capital - linking science to real life - and thought about which professions or type of people who might use the science of shadows in their lives. We then enjoyed watching performances from Attraction, who won Britain's Got Talent in 2013, and thought about how they employed the science we were learning to create awe and wonder.
We then collaboratively planned an enquiry to test how the distance between a light source and an object affected the size of the shadow created: we selected appropriate equipment and planned how to use it, trying different approaches; we formed an outline for how we would conduct our enquiry; created accurate diagrams describing our set-up and thought about how we could most effectively record our results. Next week, we will carefully conduct the enquiry and use our analytical skills to write detailed conclusions like real scientists.
This week, we have also tested our bodies' capacity to push ourselves to the limit in fitness-based P.E, learnt about musical notation and completed step one of our entries for Miss Thelwell's art competition (the exhibition will be open in school at 3:30pm on Thursday 31st January). It's been a busy but very rewarding week.
Some notices/reminders
Revision club begins on 4th February - permission letters can be handed directly to your child's teacher. It is completely optional and free to attend.
P.E days have returned to Monday and Fridays.
Homework continues to be set on Wednesdays and are due in on Monday.
Please see me if you have any additional queries.
Miss Reeves.
---
12/12/18
Welcome back to 6CR's class page!
What an action-packed half term we have had at Leasowes in Y6! So action packed, in fact, that our class page has sadly been a bit neglected! So, ahead of our final 2 weeks this side of Christmas, here comes a big update!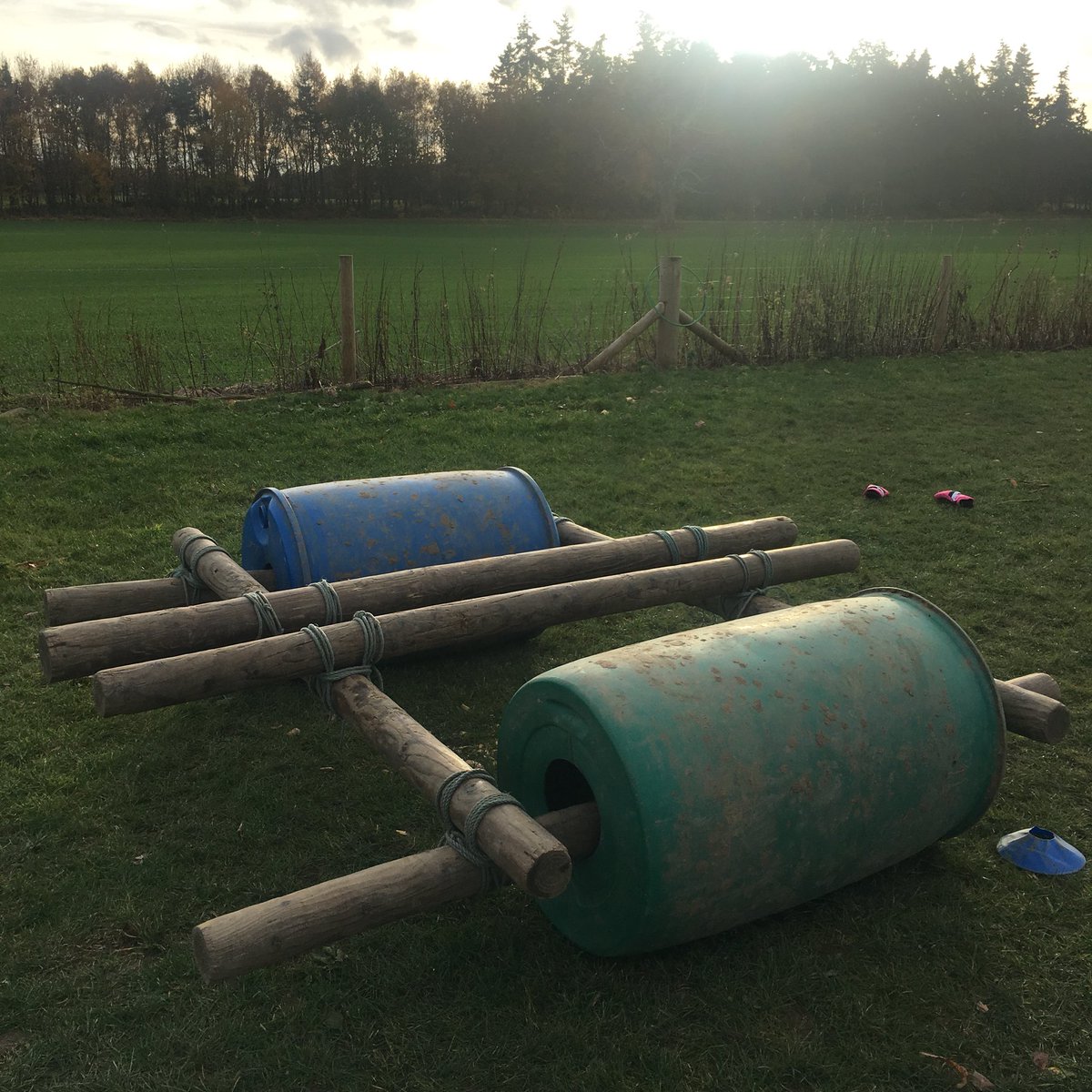 ​Condover Hall 2018
I couldn't do a round-up for this half term without mentioning Y6's stay at JCA Condover Hall. What an experience we had in the week we spent there! Children faced all manner of fears: some stayed away from Mum and Dad for the first time ever, others had to eat food they would never ever choose in their lives, some scaled heights that made their legs turn to jelly, but all made themselves, their teachers and their school very very proud indeed. Thanks to all parents who were able to make it to our celebration evening - we had a lot of fun sharing our successes with you.
Learning
Of course, around being dare-devils at Condover, we have been cracking on with some brilliant learning! This half-term has seen us get to grips with angles, shape and area/perimeter/volume in maths, finished and began another science topic (see below's 'Spotlight on Science') and - a real highlight - sunk our teeth into the second half of our Conflict and Courage topic, zeroing in on the Second World War.
For this, we completed an incident report having found a deceased German pilot in our school grounds: we investigated the evidence we found on his body including a letter, photograph, pilot logbook and German currency. It was a fantastic way to write for a real purpose. Following this, we started work on our second war-driven text, Once by Morris Gleitzman. Told from the perspective of Felix, a young Polish boy left in a Catholic orphanage by his Jewish parents, this book is sure to capture our Y6's imaginations as we progress through it this half term. To support our learning of this topic, we have investigated how the landscape of Europe changed over the course of the war, will investigate rationing and turn our hand to baking some wartime recipes ahead of our Family Learning event on the afternoon of Friday 14th December. Finally, in order to further understand Felix and his family's plight, we will learn about the rise of Hitler and the persecution of the Jews in Europe at this time in history.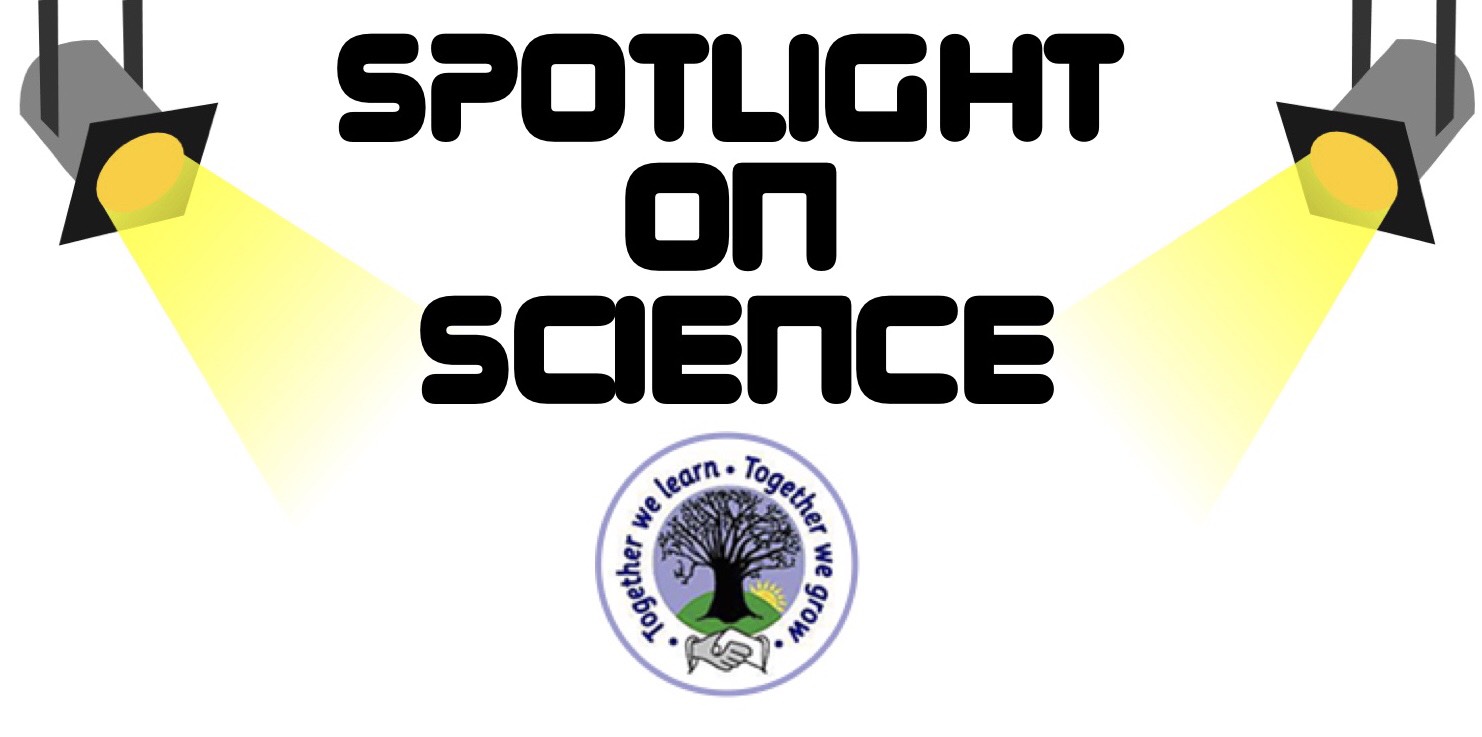 ​
This half-term, we have successfully completed our Animals including Humans topic: we learned about asthma and how this can affect our lungs. Then, we started work on our next topic, Light. So far, we have learned that light can be made by man made or natural sources, such as the Sun. We discussed how some things appear to be sources of light, but are actually reflectors, like the moon.
As our learning progresses, we will be conducing an investigation into how light travels and will be using our knowledge to select resources to direct and harness light for specific purposes - keep an eye out on this page for some photographs of our learning!
Some confirmation of dates for your diary as we head towards the end of a busy term...
Thursday 13th December - Christmas Dinner Day. Children are asked to attend school in uniform, but wearing a festive jumper if they would like to.
Friday 14th December - Christmas Jumper Day - uniform as above. Also on this day, our Y6 Family Learning event will run from 1:45pm - 3pm. Children are asked to bring a costume/appropriate wartime outfit for this, and they can change into this after lunch.
Monday 17th December - Christmas Carol Concerts. Y6 parents are welcome to attend the second sitting at 10:30am.
Thursday 20th December - Behaviour rewards morning and last day of school in 2018.
As ever, if you have any questions, feel free to speak to me on the gate at the end of each school day.
Thank you for your ongoing support.
Miss Reeves.
---
11/10/18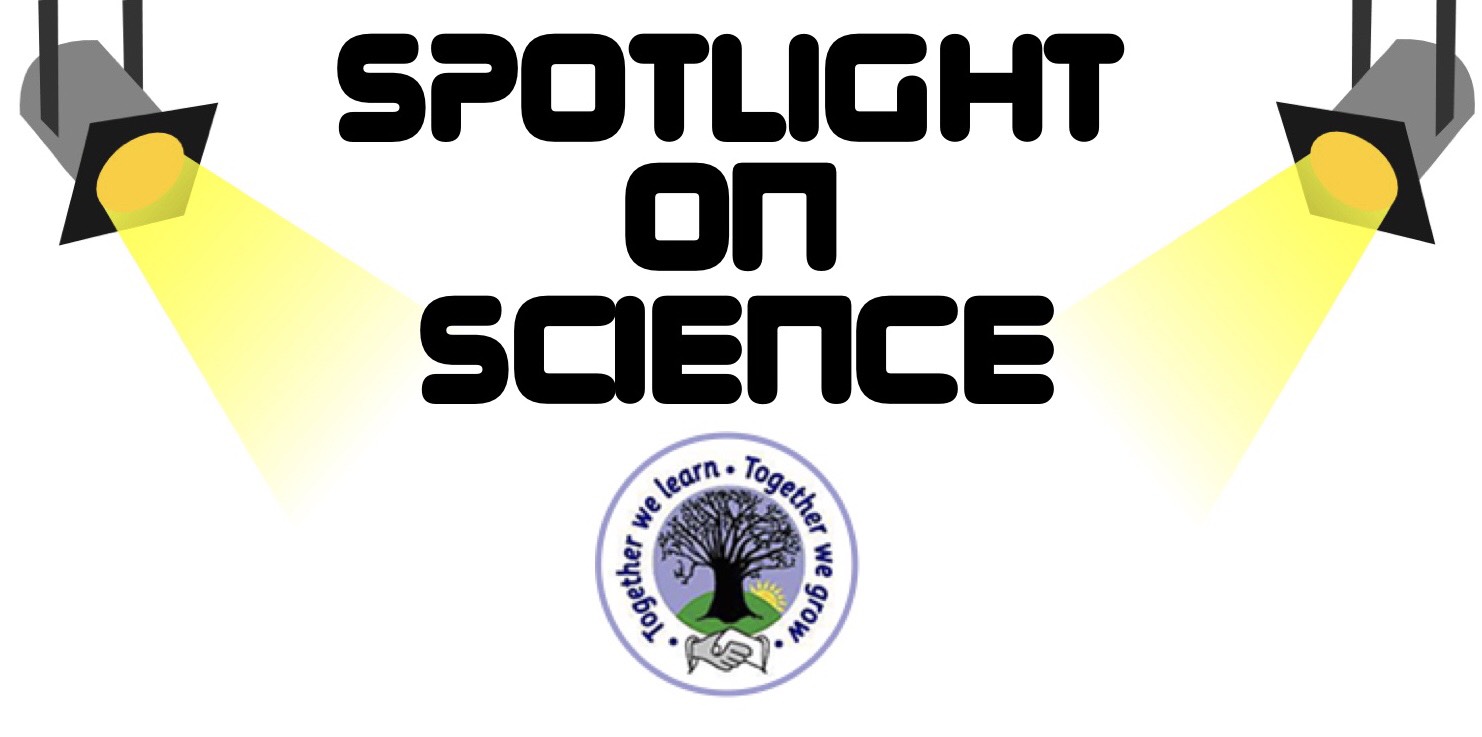 ​
Our latest instalment of 'Spotlight on Science... Making Blood!
This week, Y6 had the chance to get their teeth stuck into something really interesting in Science. Having looked at the heart and circulatory in detail, we zoomed in further and started looking at blood. We began by recapping what we already knew about the system in order to help us understand why blood may need to travel around the body, and so what it might be made up of.
We used an active prediction - this meant that instead of just discussing or writing what we thought might be in blood, we examined cards that told us the role of plasma, red and white blood cells, and platelets. Then, using substitutes for the real thing (oil for plasma, syrup for platelets, red food colouring for RBCs and milks for WBCs) we mixed up some blood, reasoning which components we felt were more important, and so would make up more of a percentage of blood. There were some amazing revelations - is the carrying of oxygen in RBCs more important than the ability to fight infections, like WBCs? Should there be more plasma seeing as its job is to transport the three other components?
After a messy clean-up, we then revealed the real structure of blood - did you know that together, white blood cells and platelets take up less than 1% of human blood? Astounding! We then re-mixed our blood, aiming to be as accurate as we could. We then wrote up our findings, giving each element of blood a character (Winston the White Blood Cell was a firm favourite) and writing an 'about me' section for each. We finished our lesson by writing 'What if...' questions about blood. We're curious to know...
What if we had double the amount of platelets?
What if we had no red blood cells?
What if our blood supply was half what it should be?
We are going to have a go at answering a peer's question as part of our feedback tasks, and we'll research some of them in our next science lesson.
What an afternoon!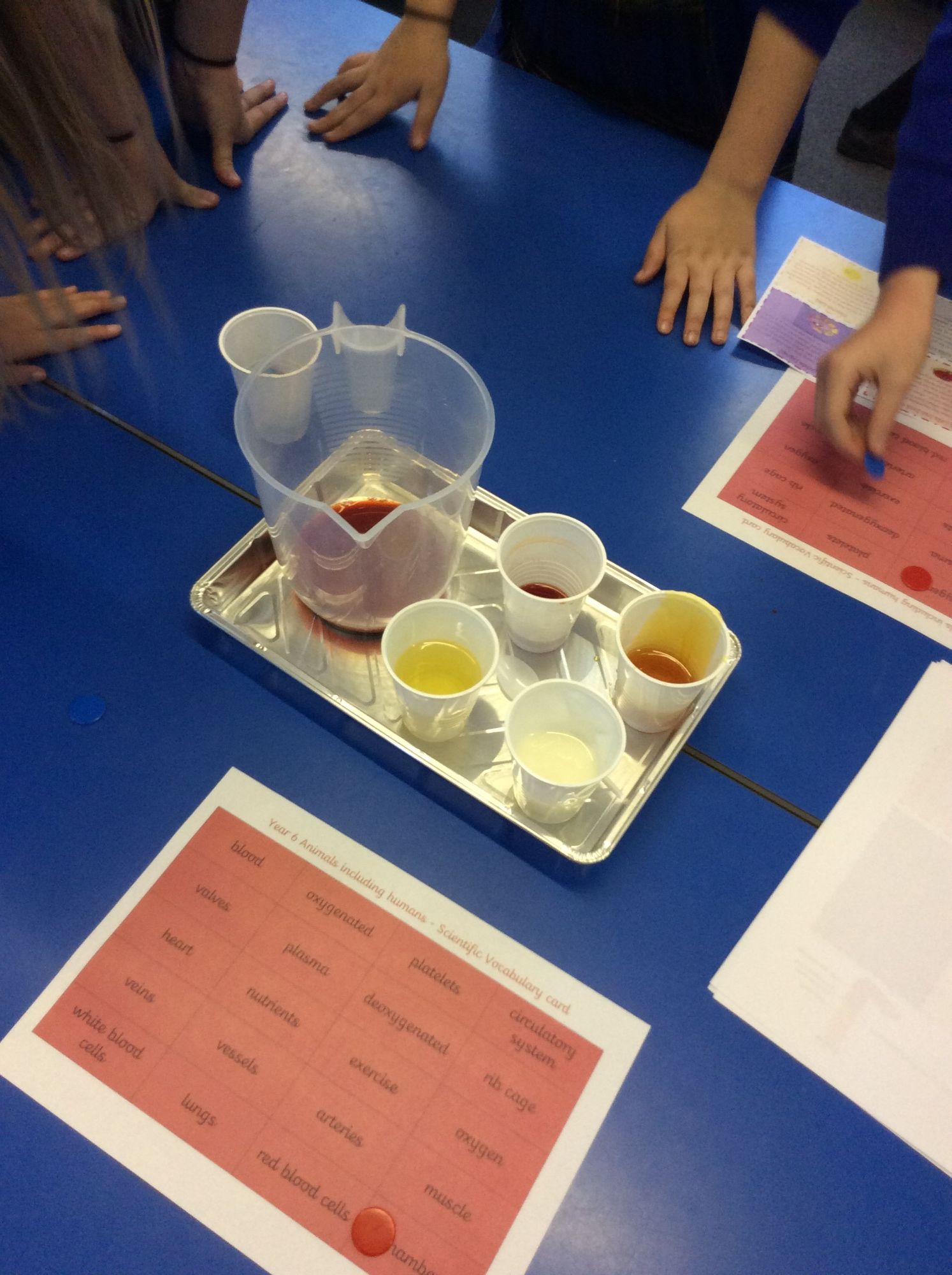 ​
Miss Reeves
---
1/10/18
Hi all and welcome back to 6CR's class page. The past four weeks have flown by, and each day I am seeing more and more sparkle from our new Year 6s. We have been busy reading Private Peaceful by Michael Morpurgo as part of our Conflict and Courage topic, and have added to our understanding of the First World War by studying the catalyst that started it all - the assassination of Archduke Franz Ferdinand. In maths, we have been getting to grips with place value and the four operations before beginning to apply them as the term progresses. We have linked our learning in French to our topic of wartime, learning about a young boy's evacuee journey in French!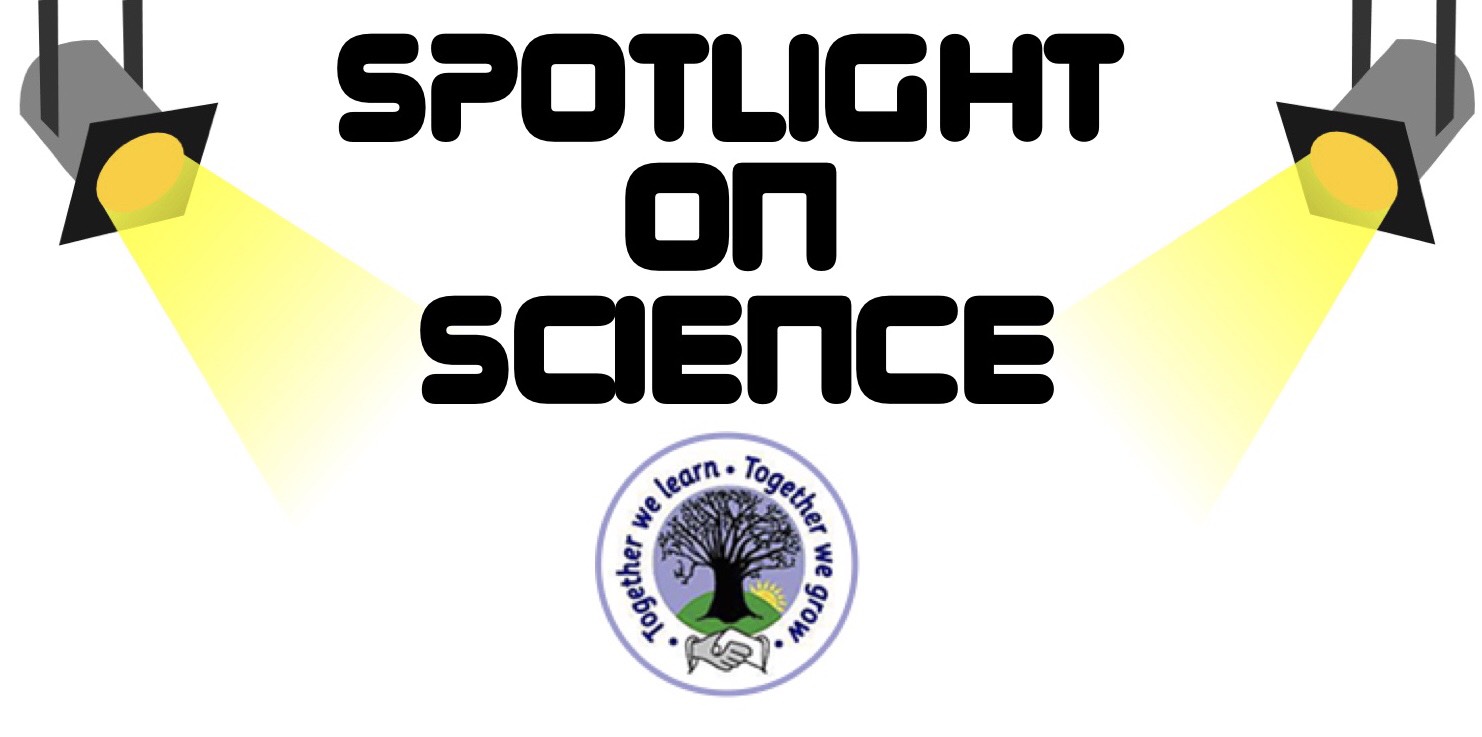 ​
As part of our ongoing drive to improve our school, this year there is a great focus on Science, specifically to encourage children at Leasowes to become more curious in their learning while taking greater responsibility for it: children will be asking deeper questions, arranging their own experiments and asking 'what if' questions to be followed up on in lessons. In celebration of this, from time to time we will be celebrating our Science learning on our class page through the feature, 'Spotlight on Science'.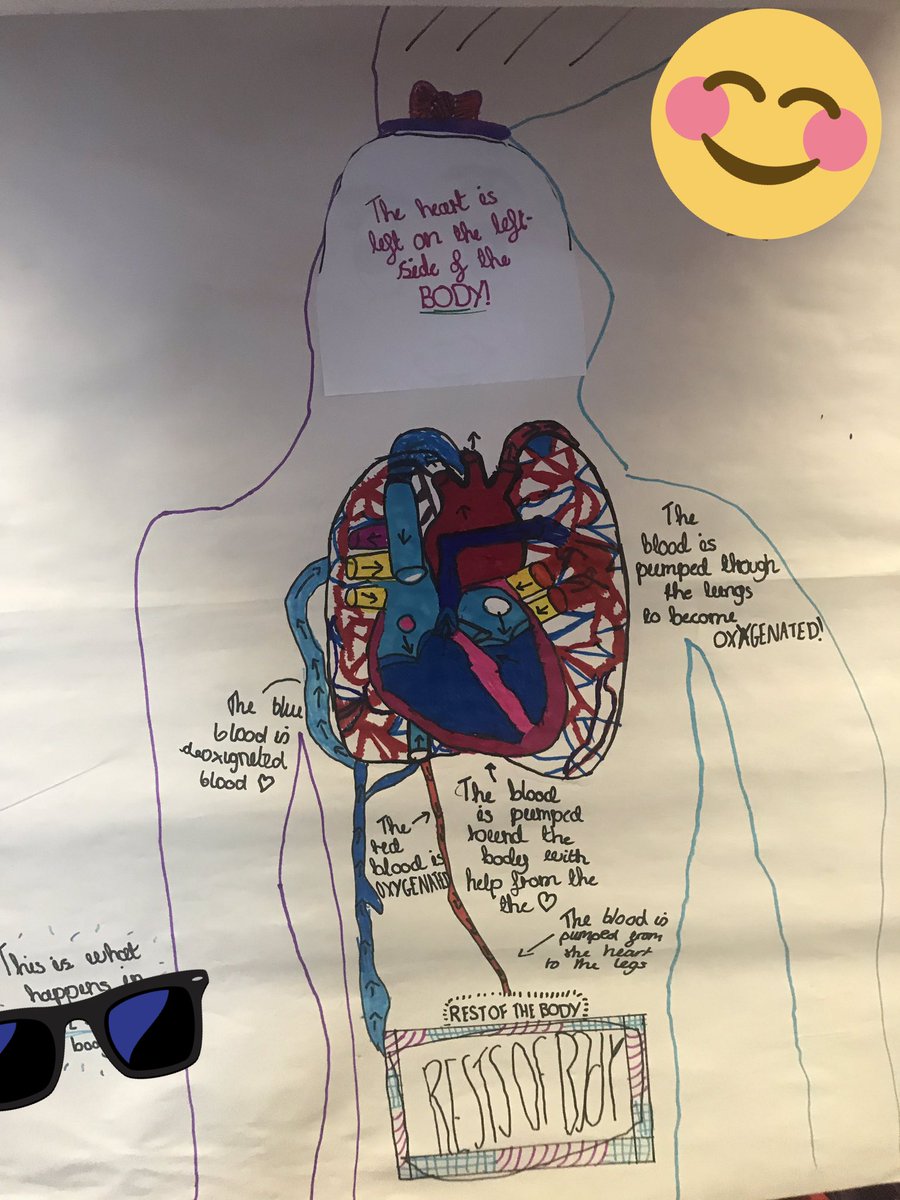 ​This half-term, Y6 are learning about the circulatory system. So far, we have investigated how the heart works and how blood moves around the body, moving from the heart to the lungs to become oxygenated, before moving back through the heart and onto the rest of the body where it becomes deoxygenated. In 6CR, we started by moving around the room to show this (using our handy house point counters as excellent props for 'oxygen'). Then, children were set the challenge in groups to create a large-scale drawing of what is happening inside our bodies. They chose their smallest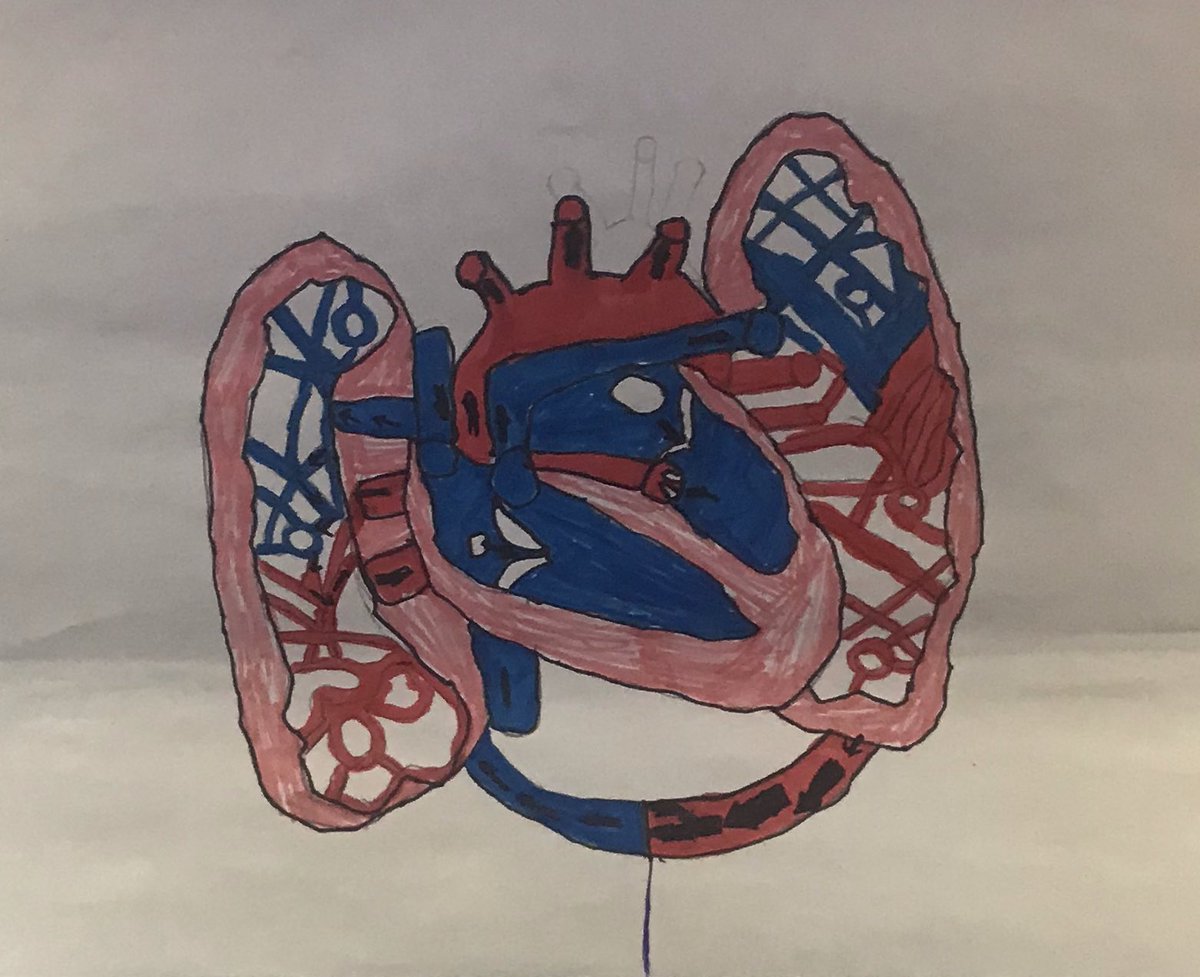 ​group member to lie back on a piece of flipchart paper and drew around their torso. Children were tasked with drawing an anatomically correct heart (much harder than it looks) and try to keep it to size - did you know your heart is roughly the size of your fist? Some of the show-stoppers are shown here. Can you see how some have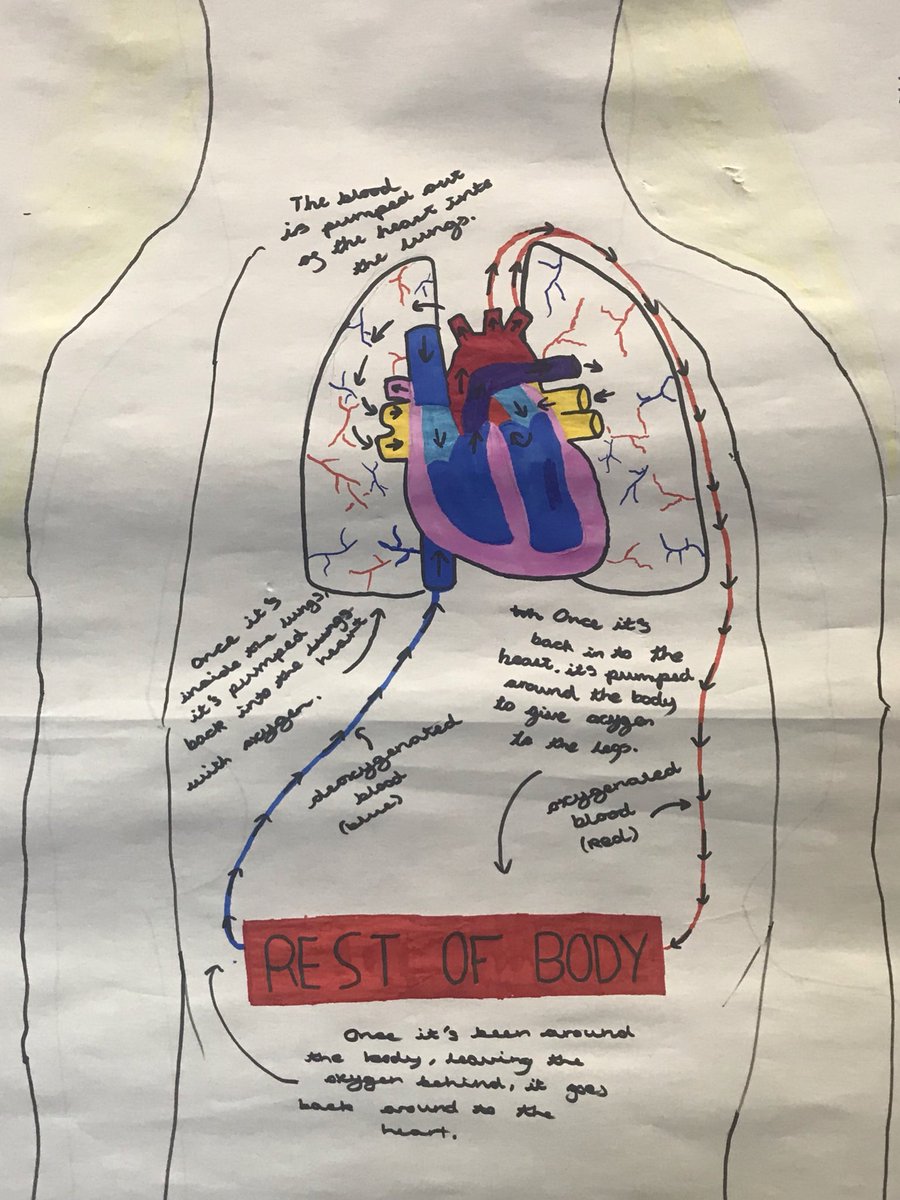 ​used arrows to show the direction of the flow of blood? Some children chose to annotate their diagram with facts and information about what is happening during this incredibly complex process. Children worked hard to make their contributions as scientifically accurate as possible. Around the classroom, the level of discussion was astounding, and far more than many would usually expect from Y6 children! They could confidently use scientific language to discuss what they were drawing, and answered Miss Reeves' challenging questions eloquently and with clear knowledge. This week, children will be applying their learning to tie English and Science together by writing a non-fiction explanation text about how the heart works. If their writing is anywhere near as good as their diagrams, I am in for a treat!
Now we are half way through our first half-term, I'd like to thank parents for your ongoing support. Please continue to ensure your child is reading regularly at home and that their home-school reading records are regularly checked and signed.
Please remember that if you have any queries, I am available each afternoon on the school gate.
Miss Reeves.
---
5/9/18
Hi everyone and welcome back! Where did the six weeks go? It has been lovely welcoming a new class into the top year at Leasowes, and we can already see that we have a strong, enthusiastic and responsible cohort on our hands.
Please note, that this half-term Y6's P.E days are Monday with Miss Reeves or Mrs Till and Friday with Mrs Moores.
R.E will be taken by Mrs Spooner on a Friday afternoon.
Year 6 will take part in Forest Schools in the half-term before Christmas.
Homework days remain as in Y5, with homework issued on Wednesday and due in the next Monday.
The current Year 6 timetable is available for download at the bottom of the page. Please note that this is subject to change. 'PPA' on a Friday will be R.E and P.E for the children.
Much of our learning for the first two weeks of term will be focused on a picture book, "The Viewer" by Gary Crew and Shaun Tan. We have made predictions and are beginning to retell elements of the story in setting descriptions, in conjunction with Y5. We look forward to transforming our phase corridor with artwork, writing and DT inspired by the book.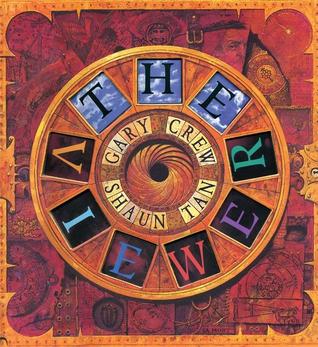 ​
Next Tuesday is our "Meet the Teacher" evenings. Please keep in mind that the Y6 presentation will detail information about your child's education this academic year, and will also be an opportunity to gain information out next half term's residential trip to Condover Hall. Year 6's only session will be at 5:45pm in the KS2 Hall. Note that all other year groups will have two sessions, so if you have a child in another year group, please attend that session at 5:00pm and then join us in the hall following it.
This evening will not detail information regarding end of KS2 SATs; there will be an additional meeting for parents in January.
Please remember that if you have any queries, I am available each afternoon on the school gate.
Miss Reeves.
---
Important Information
Here, we will post important dates and information.
Tuesday 11th September - Meet the Teacher evenings. First session (non-year 6) 5.00pm-5:30pm. Second session (including year 6) 5:45pm.
Monday 12th November- Friday 16th November - Condover Hall residential trip.
Mondays from 5/11/18 - Forest Schools (until the Christmas holiday and with the exception of Condover week).
Monday 26th November - Condover Hall celebration evening for parents.

---
Useful Links for Year Six
Please let me know if you discover another great one!
BBC Bitesize KS2 - English, Maths and Science videos, games and more.
Spelling Frame - A simple website for practising the Year 3/4 and 5/6 spelling lists.
Espresso Learning - A site school has bought into; see your teacher for your login.
Compare4Kids - Some free activities, including Year 6 SATs 'online boot camps'.
Sumdog - Online maths games. Please see your teacher for your login.
Parkfields Links - Links to a raft of helpful sites for revision.
iXL Maths - a subscription site, with limited free activities. Great for focusing on specific maths skills.
Clarity Maths - A site with links to old style Key Stage 2 Maths Papers, Maths Tutorials as well as Maths Games. Some of these games are linked to Memory and would therefore help pupils to retain key information.
Mad4Maths - Click on "For Kids" to access some fun games to practise speed of recall of times tables.
Crickweb - A range of English games and activities.
KS2 Literacy - Activities to reinforce and practise a range of spelling rules.
Spellzone - A range of activities and games to practise a range of spelling rules and patterns.
For printable resources, please access our Parent Secure area for Year Six. Click the Parent News tab at the top of the page. This will give you access to TT38 (times table) resources, arithmetic/reading/grammar test resources and more, that we can only offer to parents if uploaded in a password protected area. If you have lost yours, please see someone in school for the username and password.